NHL's Brandon Sutter says long Covid has sidelined him for entire season
NHL veteran Brandon Sutter says he is still suffering from symptoms of long Covid a year after he first contracted the virus
Guardian sport
27, Apr, 2022 @7:51 PM
NHL fan saves life of Canucks staffer after spotting cancerous mole at game
Nadia Popovici spotted mole on Brian Hamilton's neck last October and held up a message on her phone saying 'Please go see a doctor!'
Maya Yang in New York
03, Jan, 2022 @5:02 PM
Philadelphia smears Crisco on lampposts to deter Super Bowl fans. How did we come to this?
From the City of Brotherly Love's 'lamp-post challenge' to Auckland's street riots, passionate sport fans don't always behave – so how do cities keep them in check?
DJ Gallo
01, Feb, 2018 @12:30 PM
'I kissed her to calm her': Scott Jones and Alexandra Thomas, the Vancouver riots, 2011
'Even today, some still think the photo's a fake'
Erica Buist
30, Sep, 2016 @3:00 PM
Why are Canada's NHL teams so bad this season? The conspiracy theories explored
There is no shortage of great Canadian players but the fans' hatred of losing could be stopping them from winning
Sean McIndoe
08, Mar, 2016 @10:00 AM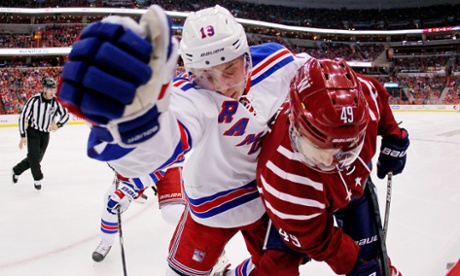 NHL playoffs: each of the 16 teams ranked
The race for the Stanley Cup has never been tighter. Except, perhaps, for the presence of the New York Rangers

Colin Horgan
14, Apr, 2015 @9:00 AM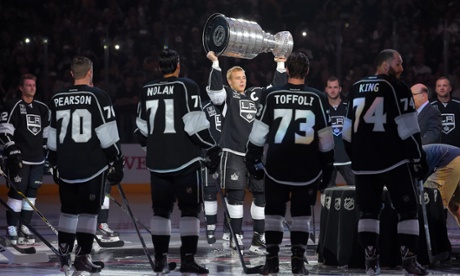 NHL opening night: Canadians go overboard as Kings' crown slips
Colin Horgan: The LA Kings lost their third straight home opener, while in Canada - 20 years without the Cup - they are left to sing songs and remember legends past
Colin Horgan
09, Oct, 2014 @4:15 PM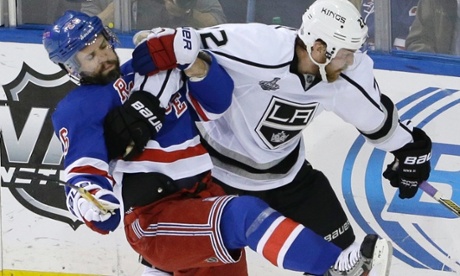 NHL is back – and if the Kings don't win, someone else in California probably will
Colin Horgan on why the Kings, Sharks and Ducks can win the Stanley cup, and why western Canada might not have much to shout about
Colin Horgan
06, Oct, 2014 @3:57 PM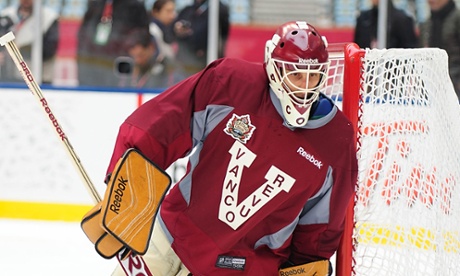 NHL trade deadline moves: Luongo, Gaborik, Vanek and St Louis
A busier-than-usual NHL trade deadline saw the Florida Panthers sign Roberto Luongo, Martin St Louis join the New York Rangers and Marian Gaborik move to the LA Kings

Colin Horgan
06, Mar, 2014 @3:02 PM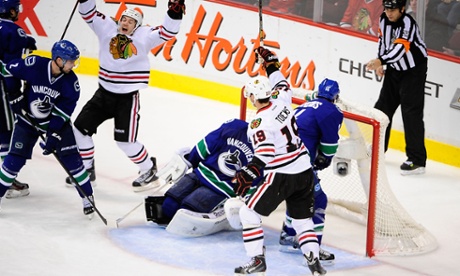 Concussions lawsuit and other NHL stories this season
Colin Horgan: Ex-players launch head trauma lawsuit against the league; Are the Blackhawks good enough to win the Stanley Cup again. Are the Ducks better? Ten things we have learned so far
Colin Horgan
25, Nov, 2013 @7:18 PM

Coyotes goalie keeps Red Wings at bay and bites back with late goal
Phoenix frustrates Detroit as the Sidney Crosby helps Penguins stay unbeaten at home in a close win over Canucks

NHL: 10 things to watch out for in the 2013-14 season
Colin Horgan: From the worst new jerseys and the best new rivalries to the hardest hits and the worst fights, how will the season shape up?
Colin Horgan
01, Oct, 2013 @1:30 PM