Why are Canada's NHL teams so bad this season? The conspiracy theories explored
There is no shortage of great Canadian players but the fans' hatred of losing could be stopping them from winning
Sean McIndoe
08, Mar, 2016 @10:00 AM
NHL trade deadline: the winners and losers
The Rangers and Panthers are stronger after the trade period but Penguins fans may well be scratching their heads after acquiring Justin Schultz
Colin Horgan
01, Mar, 2016 @12:31 PM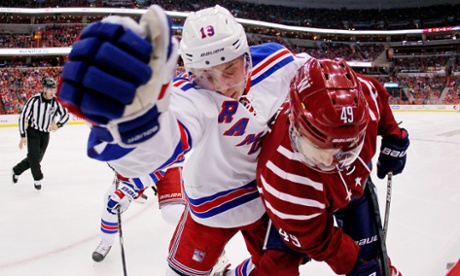 NHL playoffs: each of the 16 teams ranked
The race for the Stanley Cup has never been tighter. Except, perhaps, for the presence of the New York Rangers

Colin Horgan
14, Apr, 2015 @9:00 AM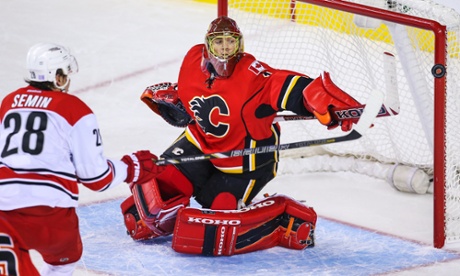 Flames burn bright as Nash shows flickers of old Rangers form | Colin Horgan
Colin Horgan: One month in, the action on the ice is as unrelenting as the Canadiens have been disappointing. Where do we go from here?
Colin Horgan
10, Nov, 2014 @3:50 PM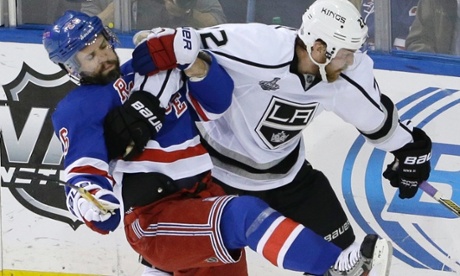 NHL is back – and if the Kings don't win, someone else in California probably will
Colin Horgan on why the Kings, Sharks and Ducks can win the Stanley cup, and why western Canada might not have much to shout about
Colin Horgan
06, Oct, 2014 @3:57 PM

NHL preview: 10 storylines to follow in 2013
Colin Horgan: At last the 2013 NHL season can start. We choose ten stories to watch out for in 2013 from Roberto Luongo of the Vancouver Canucks to Rick Nash at the New York Rangers
Colin Horgan
17, Jan, 2013 @10:00 AM
NHL: five things we learned this week | Colin Horgan
Colin Horgan: The return of Sidney Crosby, the Winnipeg Jets deal with the Queen and goals of the week
Colin Horgan
23, Nov, 2011 @2:00 PM

NHL: Five things we learned in October | Colin Horgan
Colin Horgan: Is is time to stop talking about Sidney Crosby; Winnipeg Jets growing pains; and is Ryan Nugent-Hopkins the real deal?
Colin Horgan
31, Oct, 2011 @2:13 PM

NHL 2011-12 season preview | Colin Horgan
Colin Horgan: Sidney Crosby's concussion caused an NHL crisis of confidence, but the Winnipeg Jets and a possible NBA lockout could lead to good times
Colin Horgan
07, Oct, 2011 @8:00 AM