Spurs coach Gregg Popovich calls Donald Trump a bully and praises marches
The San Antonio Spurs coach has made it clear he feels no better about the new president following his inauguration.
Tom Lutz
22, Jan, 2017 @2:47 PM
For the thrilling Dallas Stars, it's all-out offense. But is their strategy doomed?
Dallas is on course for a staggering number of NHL goals – but playoff hockey is not kind to high-octane offense, and their shoddy defending could cost them
Mathias Ask
07, Jan, 2016 @11:00 AM
The Joy of Six: America's big league trash talkers
While some athletes stand apart because of their physical gifts, others are just as adept at annoying the hell out of their fellow professionals
David Lengel
18, Nov, 2015 @12:28 PM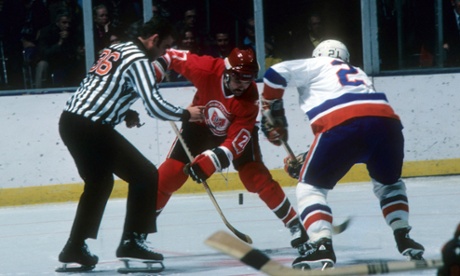 The forgotten story of ... the Barons, Cleveland's ill-fated NHL team
David Lengel: The Cleveland Barons were an honest to God, living and breathing NHL team, until they became the last major US sports franchise to fold
David Lengel
14, May, 2015 @10:00 AM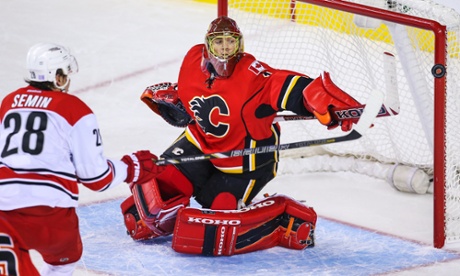 Flames burn bright as Nash shows flickers of old Rangers form | Colin Horgan
Colin Horgan: One month in, the action on the ice is as unrelenting as the Canadiens have been disappointing. Where do we go from here?
Colin Horgan
10, Nov, 2014 @3:50 PM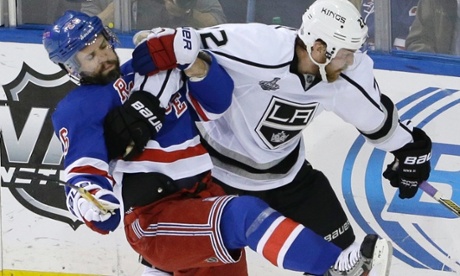 NHL is back – and if the Kings don't win, someone else in California probably will
Colin Horgan on why the Kings, Sharks and Ducks can win the Stanley cup, and why western Canada might not have much to shout about
Colin Horgan
06, Oct, 2014 @3:57 PM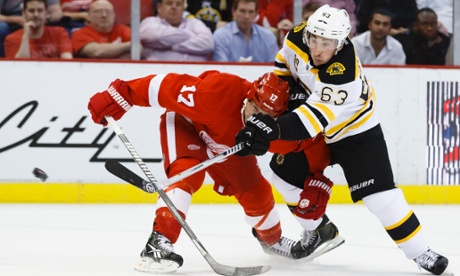 NHL playoffs: expect Boston to go deep – and Blues to upset Blackhawks
NHL: St Louis lost their last six but can topple Chicago, while the quality of Colorado and Anaheim shows the strength of the West
Colin Horgan
15, Apr, 2014 @1:59 PM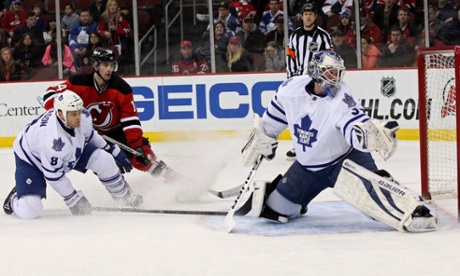 The NHL playoff hunt: who's in, who's out, and who's on the bubble?
Colin Horgan: With 10 games to go, we look at the standings and ask: will Toronto, Detroit or Dallas reach the playoffs?
Colin Horgan
25, Mar, 2014 @1:09 PM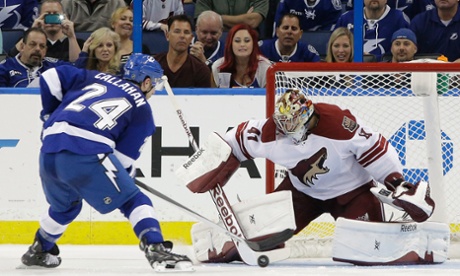 Does the NHL still need the shootout?
Colin Horgan: NHL general managers' meeting debates ways of deciding games: Should the league introduce 3-on-3 overtime? Does a game have to be won or lost?

Colin Horgan
11, Mar, 2014 @3:02 PM

NHL: 10 things to watch out for in the 2013-14 season
Colin Horgan: From the worst new jerseys and the best new rivalries to the hardest hits and the worst fights, how will the season shape up?
Colin Horgan
01, Oct, 2013 @1:30 PM

NHL preview: 10 storylines to follow in 2013
Colin Horgan: At last the 2013 NHL season can start. We choose ten stories to watch out for in 2013 from Roberto Luongo of the Vancouver Canucks to Rick Nash at the New York Rangers
Colin Horgan
17, Jan, 2013 @10:00 AM
NHL results round-up
Results: Atlanta Thrashers 3-5 Carolina Hurricanes, Buffalo Sabres 7-4 Tampa Bay Lightning, Chicago Blackhawks 5-0 Washington Capitals, Dallas Stars 1-2 Anaheim Ducks, Detroit Red Wings 3-1 Columbus Blue Jackets, New Jersey Devils 1-2 New York Rangers (SO), San Jose Sharks 4-3 Minnesota Wild 3 (SO).
Staff and agencies
20, Mar, 2008 @8:31 AM