NHL season preview: Leafs and Oilers dream big as Avs target repeat title
Another NHL season has arrived with no shortage of stories, trends and teams to watch. Can Colorado go back to back? Or will Toronto and Edmonton finally break through
Colin Horgan
07, Oct, 2022 @8:00 AM
Avalanche put seven past Lightning to move within two wins of Stanley Cup
Andrei Vasilevskiy and Tampa Bay were thumped 7-0 by Colorado, losing not only the game but their cool and their mojo in the process.
Agencies
19, Jun, 2022 @3:20 AM
Avs edge Lightning on Burakovsky's overtime goal to open Stanley Cup final
André Burakovsky scored 1:23 into overtime and Colorado opened the Stanley Cup final with a 4-3 victory over two-time defending champion Tampa Bay
Agencies
16, Jun, 2022 @3:28 AM
Stanley Cup final 2022: five things to know before Lightning v Avalanche
Will Tampa Bay complete a first three-peat since the 1980s? Or will Colorado's high-octane offense stop a dynasty in its tracks?
Colin Horgan
15, Jun, 2022 @9:00 AM
Stamkos strikes twice as Lightning sink Rangers and return to Stanley Cup final
Tampa Bay are headed to the Stanley Cup final for the third straight year after beating the Rangers 2-1 in Game 6 of the East finals
Agencies
12, Jun, 2022 @4:11 AM
NHL playoff preview: are the Lightning still great or just good?
The Tampa Bay Lightning are back to attempt a third Stanley Cup win in a row. Can they do it, or will another team from Florida come to the fore?
Colin Horgan
02, May, 2022 @9:00 AM
Stan Kroenke's abject US teams a warning things may get worse for Arsenal
Gunners fans may well despair at their club's woes but they should be thankful they don't support one of his teams on the other side of the Atlantic
DJ Gallo
04, Sep, 2017 @10:29 AM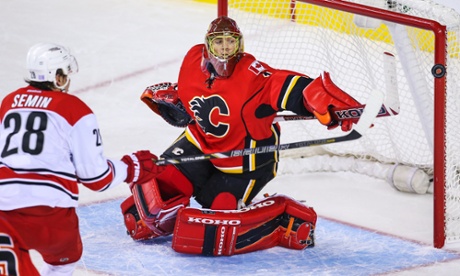 Flames burn bright as Nash shows flickers of old Rangers form | Colin Horgan
Colin Horgan: One month in, the action on the ice is as unrelenting as the Canadiens have been disappointing. Where do we go from here?
Colin Horgan
10, Nov, 2014 @3:50 PM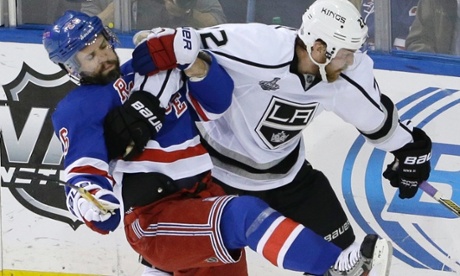 NHL is back – and if the Kings don't win, someone else in California probably will
Colin Horgan on why the Kings, Sharks and Ducks can win the Stanley cup, and why western Canada might not have much to shout about
Colin Horgan
06, Oct, 2014 @3:57 PM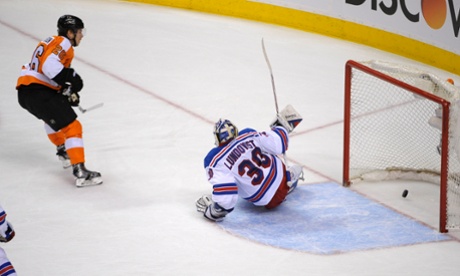 Rangers and Flyers join NHL's big Playoffs Game Sevens Wednesday
NHL playoffs: Philadelphia Flyers vs New York Rangers; LA Kings vs San Jose Sharks; Minnesota Wild vs Colorado Avalanche
Colin Horgan
30, Apr, 2014 @12:04 PM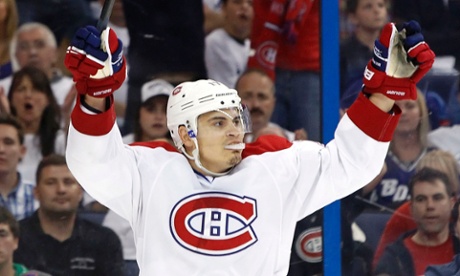 Seabrook and Cooke hits show dark side of NHL playoffs
Week one of the playoffs brought highlights such as Nathan MacKinnon's goals and lowpoints like Brent Seabrook and Matt Cooke's fouls
Colin Horgan
22, Apr, 2014 @1:20 PM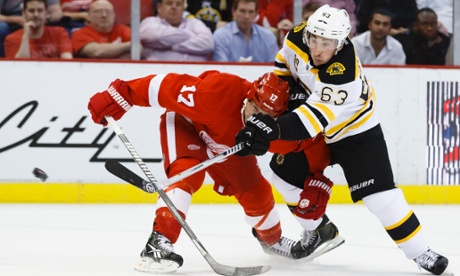 NHL playoffs: expect Boston to go deep – and Blues to upset Blackhawks
NHL: St Louis lost their last six but can topple Chicago, while the quality of Colorado and Anaheim shows the strength of the West
Colin Horgan
15, Apr, 2014 @1:59 PM