NHL playoff preview: are the Lightning still great or just good?
The Tampa Bay Lightning are back to attempt a third Stanley Cup win in a row. Can they do it, or will another team from Florida come to the fore?
Colin Horgan
02, May, 2022 @9:00 AM
Two weeks in hockey showed sport is no escape from society's dark side
NHL coaches have been accused of racism and bullying this month. The only consolation is that it may force a change within the game
Colin Horgan
28, Nov, 2019 @12:59 PM
The Stanley Cup contenders, ranked: red-hot Capitals can go all the way
Alex Ovechkin's Capitals, having won their second straight Presidents' Trophy, are favorites for the title. Josh Kloke runs down the NHL's 16 postseason teams
Joshua Kloke
12, Apr, 2017 @9:00 AM
Matthews becomes first in NHL's 100-year history to score four goals in debut
No1 overall draft pick becomes first player in NHL's 100-year history to score four goals in first game
Bryan Armen Graham
13, Oct, 2016 @1:06 AM
Why are Canada's NHL teams so bad this season? The conspiracy theories explored
There is no shortage of great Canadian players but the fans' hatred of losing could be stopping them from winning
Sean McIndoe
08, Mar, 2016 @10:00 AM
NHL trade deadline: the winners and losers
The Rangers and Panthers are stronger after the trade period but Penguins fans may well be scratching their heads after acquiring Justin Schultz
Colin Horgan
01, Mar, 2016 @12:31 PM
Toronto got smart with the Phaneuf deal but that doesn't mean Ottawa are dumb
Maple Leafs fans will be cartwheeling with delight at a trade that many believed couldn't happen
Sean McIndoe
09, Feb, 2016 @8:36 PM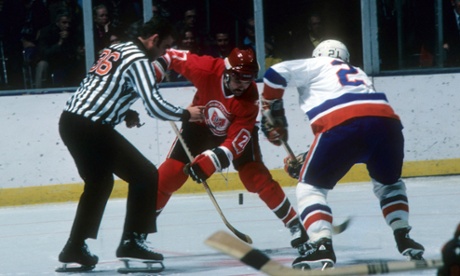 The forgotten story of ... the Barons, Cleveland's ill-fated NHL team
David Lengel: The Cleveland Barons were an honest to God, living and breathing NHL team, until they became the last major US sports franchise to fold
David Lengel
14, May, 2015 @10:00 AM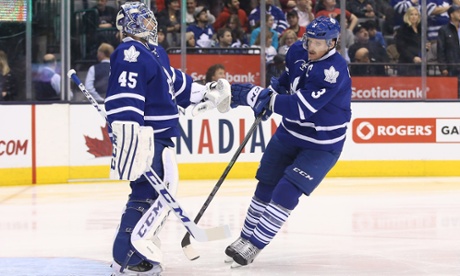 Will analytics take the beauty out of ice hockey?
NHL teams have now embraced advanced statistics but do they risk ruining the fickleness that makes the sport exciting?

Colin Horgan
11, Dec, 2014 @11:56 AM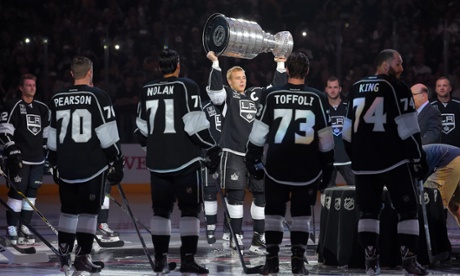 NHL opening night: Canadians go overboard as Kings' crown slips
Colin Horgan: The LA Kings lost their third straight home opener, while in Canada - 20 years without the Cup - they are left to sing songs and remember legends past
Colin Horgan
09, Oct, 2014 @4:15 PM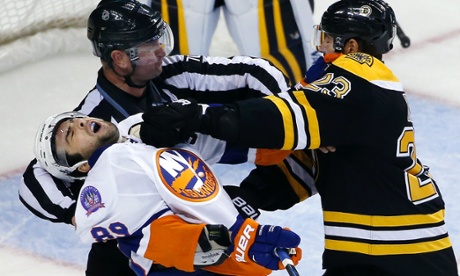 Bruins highlight NHL's East but plenty of questions remain for the rest
With the puck dropping on the NHL season tomorrow, Colin Horgan previews the Eastern Conference and wonders whether the Bruins, Rangers, or Canadiens have enough mettle to end the West's recent Cup dominance
Colin Horgan
07, Oct, 2014 @5:18 PM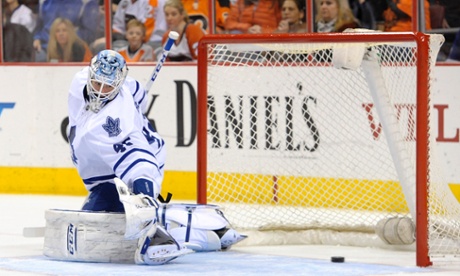 Why the Toronto Maple Leafs should fire Randy Carlyle
The Toronto Maple Leafs have lost eight straight in the race to the playoffs and the coach has clashed with stars such as Mikhail Grabovski and James Reimer
Colin Horgan
01, Apr, 2014 @1:48 PM