Indiana Jones and the Kingdom of the Crystal Skull
Why there's no way back for George Lucas' alien-contact Indiana Jones storyline
Lucas chose poorly by insisting extraterrestrials turned up in Crystal Skull – but his obsession is far from unique in Hollywood
Ben Child
15, Jul, 2022 @10:17 AM
Phoebe Waller-Bridge joins new Indiana Jones movie
The award-winning Fleabag star and creator will appear alongside Harrison Ford in the fifth instalment of the hit adventure franchise
Benjamin Lee
09, Apr, 2021 @5:00 PM
Hear me out: why Indiana Jones and the Kingdom of the Crystal Skull isn't a bad movie
The latest in our series of writers defending maligned films is a reappraisal for the fun fourth Indiana Jones adventure
Luke Walpole
16, Feb, 2021 @7:14 AM
Cracking the whip: who should direct Indiana Jones 5 now that Spielberg is out?
With Steven Spielberg out of the running for the next instalment in the globetrotting adventure franchise, it's time for some new blood
Zach Vasquez
27, Feb, 2020 @3:52 PM
Indiana Joan? Explorer could be played by a woman, Steven Spielberg suggests
Director says that the character should take a 'a different form' when Harrison Ford retires from the role
Guardian film
04, Apr, 2018 @11:21 AM
From Tomb Raider to A Wrinkle in Time: why Hollywood has daddy issues
Whether it's a traumatic childhood that spurs on a hero or the drive for adventure, the trope of the absent father has long been a catalyst for cinema
Steve Rose
19, Mar, 2018 @10:00 AM
Never go back: why the Terminator reunion may be a recipe for failure
Restoring Linda Hamilton and James Cameron to the man versus the machines saga could be a smart move, but plenty of great directors – from Ridley Scott to George Lucas – have stalled when returning to past glories
Ben Child
26, Sep, 2017 @5:00 AM
Shia LaBeouf: 'I don't like the movies that I made with Spielberg'
The actor has attacked the Hollywood giant as 'less a director than a company', and revealed how hurt he was by bad reviews for 2008's Indiana Jones reboot
Catherine Shoard and agencies
07, Sep, 2016 @2:16 PM
A question for Steven Spielberg: is there room for a second Indiana Jones?
Star Wars-style torch-passing won't work for the adventurer – a successful reboot might require pitching young and old versions of Indy across multiple timelines
Ben Child
23, Jun, 2016 @6:46 PM
Steven Spielberg: Harrison Ford will never be replaced as Indiana Jones
The director is keen to make a fifth adventure with the star and denies rumours that another actor will take on the role
Benjamin Lee
02, Dec, 2015 @3:32 PM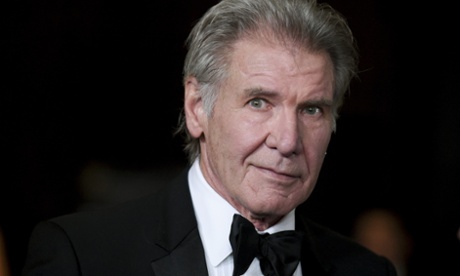 Harrison Ford: 'I'd love to do another Indiana Jones'
73-year-old star reveals he would jump at chance to shoot one more whip-cracking adventure as the intrepid archaeologist, following Steven Spielberg's hint at fifth outing
Ben Child
12, Nov, 2015 @10:41 AM
Hey, you, leave that franchise alone! The directors who couldn't let go
A successful franchise is every film-maker's dream – isn't it? But even the best of them can't resist the temptation to keep going, even when they shouldn't
Stephen Puddicombe
21, Jul, 2015 @4:17 PM