Kid Rock says Donald Trump sought his advice on North Korea and Islamic State
Musician, who visited White House in 2017 with Ted Nugent and Sarah Palin, said I'm like, 'Am I supposed to be in on this shit?'
Martin Pengelly
22, Mar, 2022 @11:34 AM
Kid Rock's restaurant to close after his profane comments on Oprah Winfrey
Musician also attacked local and national civil rights figures after confirming closure of Made in Detroit on Facebook
Tom Perkins in Detroit
06, Dec, 2019 @5:30 PM
Borat caused Pamela Anderson's divorce, says Sacha Baron Cohen
The comedian confirms that Kid Rock was so incensed by the 2006 comedy that he filed to end his marriage to Baron Cohen's co-star
Catherine Shoard
31, May, 2019 @12:03 PM
Kid Rock's Made in Detroit restaurant sued over alleged racial discrimination
Black former employee says she was fired after wearing her hair in an afro to work, according to federal lawsuit
Tom Perkins in Detroit
07, Feb, 2019 @11:00 AM
Sarah Palin, Ted Nugent and Kid Rock use White House visit to mock Clinton
Nugent celebrates 'glowing all American over the top time' with Donald Trump after Palin says she extended invitation to controversial musicians
Amber Jamieson
20, Apr, 2017 @5:21 PM
Kid Rock v Ted Nugent: Who has the policies to be senator for Michigan?
We've assessed the policy statements of potential Republican senatorial candidates Kid Rock and Ted Nugent. Be afraid
Michael Hann
20, Feb, 2017 @2:52 PM
Michigan Republicans consider Kid Rock as candidate for US senate
Songwriter's name came up during discussions at party convention, according to newspaper of Capitol Hill
Guardian music
16, Feb, 2017 @8:33 AM
From Prophets of Rage to Kid Rock: a musical revolution at the RNC
Musicians from all parts of the political spectrum converged on Cleveland this week to play, and perhaps change some minds – but was anyone really listening?
Alex Suskind in Cleveland
22, Jul, 2016 @6:18 PM
NWA admitted to Rock & Roll Hall of Fame at ceremony marred by bad blood
NWA, Chicago, Steve Miller, Cheap Trick and Deep Purple all made it in, but it was Springsteen's boycott, the absence of Deep Purple's Ritchie Blackmore and the organization's treatment of acts that loomed large
Lanre Bakare at the Barclays Center, Brooklyn
09, Apr, 2016 @4:56 AM
Pop for politics: how candidates brand themselves with music
From Katy Perry to David Bowie, the music presidential candidates blast reflects their tastes - and political personalities
Amber Jamieson
01, Mar, 2016 @5:55 PM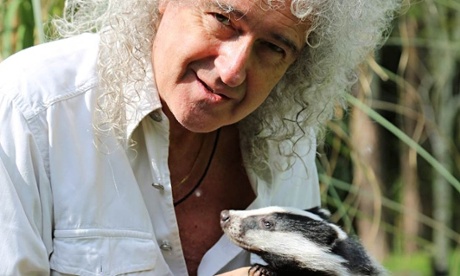 Meat is murder? Rockers go head to head over animal rights
Macca and Morrissey detest meat, yet Metallica and and Kid Rock shoot animals for sport. Who are the true rock'n'rollers?
Paul Lester
10, Jul, 2015 @5:03 PM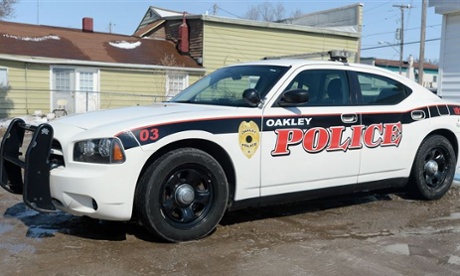 150 cops, population 300: pay-to-play policing, from Tulsa to Kid Rock's town
A slew of prominent people have asked to join Michigan village's 'no-show secret police' as concern grows over fatal shooting by volunteer officer in Oklahoma
Tom Dart
17, Apr, 2015 @12:49 PM