My top 10 songs are not Scotland's but they're in my heart, they're in my soul | Kevin McKenna
My countrymen's choice of their favourite Scottish albums weren't to my taste...
Kevin McKenna
08, Sep, 2018 @1:00 PM
'We like a party!' – why is Scottish pop so potent?
It all started 60 years ago with the line: 'There's a moose loose aboot this hoose!' But is the eccentric spirit that unites Biffy Clyro, Orange Juice and Ivor Cutler dying out in the age of Calvin Harris?
Sylvia Patterson
19, Jun, 2018 @3:57 PM
Simple Minds review – a jumbo celebration of past and present glories
A less blokey lineup sounds modern and impressively energised, while Jim Kerr sings with innate confidence
Graeme Virtue
14, Feb, 2018 @12:29 PM
Simple Minds: how we made Don't You (Forget About Me)
Jim Kerr: 'I did the big la-la-la-la-la ending because I didn't have any lyrics'
Interviews by Dave Simpson
15, Nov, 2016 @8:00 AM
Jim Kerr's playlist – Neil Young, Lou Reed, the Dubliners and more
Ahead of the first ever Simple Minds acoustic album, the band's frontman picks five songs that have shaped him
Jim Kerr
08, Nov, 2016 @11:55 AM
Never mind the polls: the old albums we loved revisiting in 2015
From Simple Minds to Public Enemy, here are the albums our writers turned to when they'd had enough of new releases
Dave Simpson, Lanre Bakare, Laura Barton, Tshepo Mokoena, Tim Jonze, Kate Hutchinson , Paul MacInnes, Gwilym Mumford, Alexis Petridis and Michael Hann
24, Dec, 2015 @9:00 AM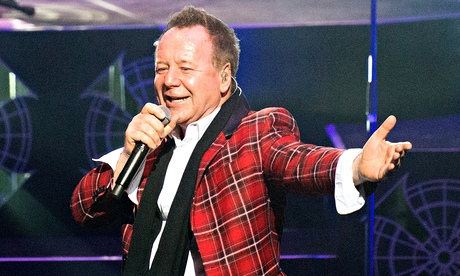 Simple Minds review – still the edgy futurists, beneath the stadium style
Jim Kerr and band dig deep into their back catalogue to pull out fist-pumping anthems and art-rock gems
Dave Simpson
03, Apr, 2015 @12:16 PM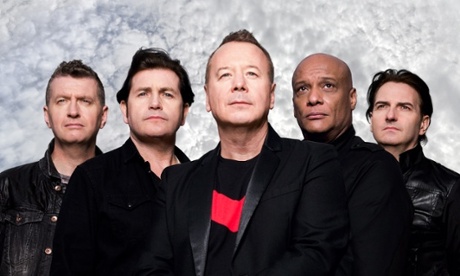 Watch new Simple Minds video for Midnight Walking
See the premiere of the band's latest single, a synthpop anthem about exile and people on the move
Guardian music
24, Mar, 2015 @1:00 PM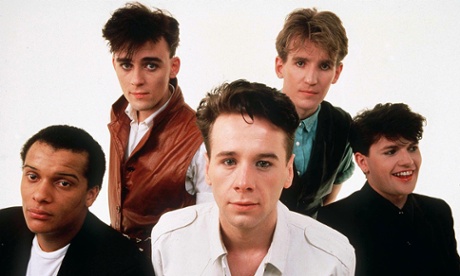 Simple Minds: 10 of the best
Jim Kerr and co went from second-rate punks to stadium-filling superstars – but along the way, there were some 80s art-rock landmarks
Dave Simpson
18, Mar, 2015 @3:30 PM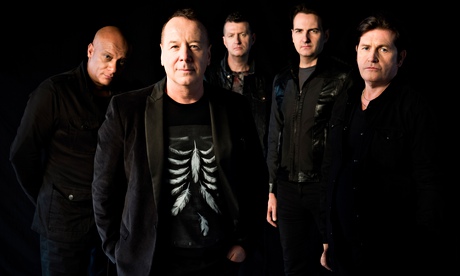 Simple Minds: Big Music review – epic, over the top, and all the better for it
Simple Minds have pulled off a neat trick – an album as bold as their 80s stadium fillers, and contemporary too, says Lanre Bakare
Lanre Bakare
30, Oct, 2014 @9:30 PM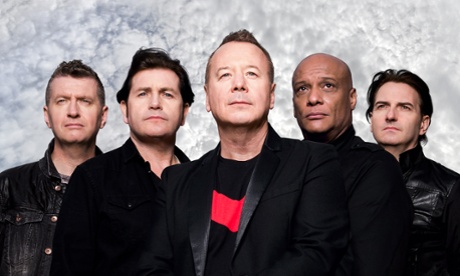 Simple Minds - Big Music: Exclusive album stream
Have a listen to Simple Minds' first album in five years and let us know your thoughts!
Guardian music
28, Oct, 2014 @11:47 AM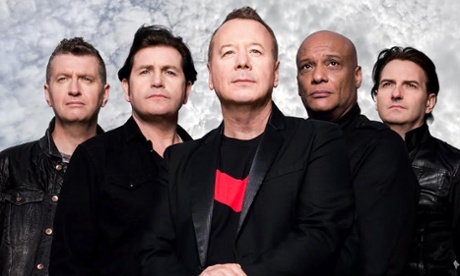 Simple Minds - Honest Town: video premiere
Glasgow group are back with some sinister electronics from their new album Big Music. Let us know what you think of their new track
Guardian music
29, Sep, 2014 @12:40 PM