Edwyn Collins review – soulful inspiration still ripping it up
At times using his walking stick as a conductor's baton, Collins may have turned 60 but he's not letting up in this cracking show


Graeme Virtue
29, Aug, 2019 @10:08 AM
Edwyn Collins: 'Everything changed when my stroke happened'
The singer, 59, tells James McMahon about his angry youth, the joy of being alive, his new record and birdwatching all day
James McMahon
04, May, 2019 @1:00 PM
Edwyn Collins: Badbea – a joyous comeback
(AED)
Phil Mongredien
31, Mar, 2019 @7:00 AM
Edwyn Collins: Badbea review – arch punk provocateur ages defiantly
Good humour and Ramones-like guitar riffs lift a ninth solo album that sees Collins ageing heedlessly
Michael Hann
29, Mar, 2019 @9:30 AM
'We like a party!' – why is Scottish pop so potent?
It all started 60 years ago with the line: 'There's a moose loose aboot this hoose!' But is the eccentric spirit that unites Biffy Clyro, Orange Juice and Ivor Cutler dying out in the age of Calvin Harris?
Sylvia Patterson
19, Jun, 2018 @3:57 PM
The greatest Scottish indie bands – ranked!
With five beloved Teenage Fanclub albums coming back around on vinyl this summer, we look at the best of the band's Scottish indie brethren


Alexis Petridis
04, May, 2018 @5:00 AM
Orange Juice and Edwyn Collins – 10 of the best
The Scottish post-punk pioneers didn't fully realise their potential. But they gifted us one of music's most tuneful, gleefully absurdist agitators, Edwyn Collins
Malcolm Jack
20, Jul, 2016 @4:38 PM
David Bowie, as remembered by…
From Blondie to Kate Bush, friends, collaborators and celebrity fans reveal the extraordinary man behind the music

Debbie Harry, Chris Stein, Kate Bush, Carlos Alomar, Gail Ann Dorsey, Julien Temple, Sadie Coles, Edwyn Collins, Robert Fox, Nicola Tyson
17, Jan, 2016 @8:30 AM
When music makes sense of life – our writers' favourite musical moments of 2015
From Wales to Cambodia, from impromptu choirs to high-end hi-fi, our writers recall the moments music really hit home this year
Alexis Petridis, Lanre Bakare, Michael Hann, Laura Barton, Tim Jonze, Harriet Gibsone, Tshepo Mokoena, Kate Hutchinson, Dorian Lynskey and Dave Simpson
28, Dec, 2015 @9:00 AM
Forget 1966, because 1981 was pop's year of revolution
While Jon Savage has been hailing the mid-60s, there's a case to be made that we're about to mark the 35th anniversary of pop's greatest year
Bob Stanley
17, Dec, 2015 @5:12 PM
Stella Rimington on mission to 'rescue spy stories from blokes'
Addressing Edinburgh the international book festival, the former MI5 chief spoke about bringing women into a genre dominated by men
Michael MacLeod
27, Aug, 2015 @4:26 PM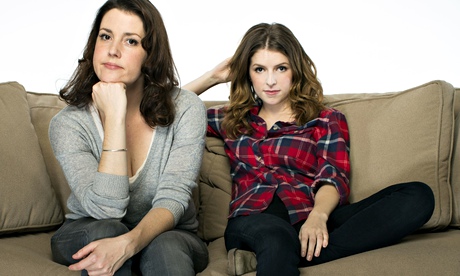 DVDs and downloads: Happy Christmas, The Inbetweeners 2, Step Up 5: All In and more
Guy Lodge reviews the best DVDs and downloads, including Joe Swanberg's illuminatingly funny Happy Christmas
Guy Lodge
30, Nov, 2014 @12:05 AM