Juliette Lewis, Christina Ricci and teen cannibals: why Yellowjackets is the most fun TV show in forever
A brilliant cast lead this outrageously fun gorefest, which navigates a 90s-to-present-day timeline with laughs, panache – and exploding planes
Rebecca Nicholson
17, Jan, 2022 @12:40 PM
Yellowjackets review – gory Lord of Flies series gets lost in the wilderness
The brash thriller, starring Christina Ricci, Juliette Lewis and Melanie Lynskey, is an ambitious meditation on survival and middle age with turbulent tonal shifts
Adrian Horton
12, Nov, 2021 @6:02 AM
Percy vs Goliath review – Christopher Walken battles Big Agriculture
The New Yorker makes no effort to sound Canadian or look like real life Saskatchewan farmer Percy Schmeiser, but he still steals the show
Leslie Felperin
20, Sep, 2021 @3:00 PM
Anjelica Huston: how we made The Addams Family
'I based Morticia on Jerry Hall. We're still friends'
Interviews by Simon Bland
06, Nov, 2018 @6:00 AM
Z: The Beginning of Everything review – come on Zelda, Scott, where's the passion?
Amazon's tale of The Great Gatsby's writer and his muse is strong on jazz-age detail but fails to fizz
Sam Wollaston
28, Jan, 2017 @6:20 AM
Z: The Beginning of Everything – The House of Eliott, with more drugs
Christina Ricci is Zelda Sayre, running off with David Hoflin's F Scott Fitzgerald to jazz-age New York City in this superficial biopic that manages to be great fun
Julia Raeside
27, Jan, 2017 @7:00 AM
Christina Ricci: 'I thought I'd do better as I got older'
The once child star has struggled to land grown-up roles, so now she has created her own. She talks about her angry teens, Hollywood creeps – and bringing Zelda, the hard-partying wife of F Scott Fitzgerald, to the screen
Emine Saner
24, Jan, 2017 @6:57 PM
From underwear to Umbro: this week's fashion trends
What's hot and what's not in fashion this week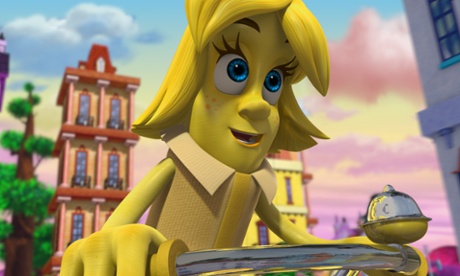 The Hero of Color City review – crayons-in-crisis animation for the under-sixes
This Toy Story-lite tale of crayons who come to life will appeal to the little ones, even if it doesn't really think outside the crayon box
The 10 best ghosts
With Halloween just around the corner, Michael Hogan chooses his favourite otherworldly characters
Michael Hogan
24, Oct, 2014 @11:00 AM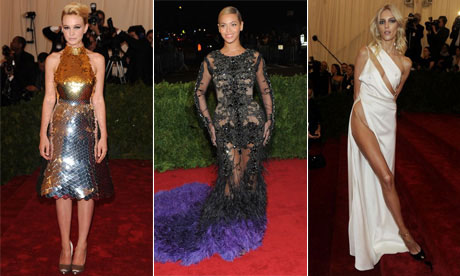 Met Gala 2012: like the Oscars but with a dash of crazy
It's the biggest challenge of the red-carpet world. So what was the thinking behind this year's frocks?
Jess Cartner-Morley and Imogen Fox
08, May, 2012 @7:00 PM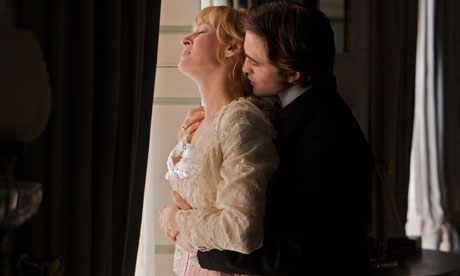 Bel Ami – review
The founders of Cheek by Jowl make their film debut with this Maupassant classic, and it is an oddly tepid affair, writes Philip French
Philip French
11, Mar, 2012 @12:04 AM