Rock'n'role: a dizzying number of actors want to be pop stars, but which ones are worth listening to?
Downton Abbey co-stars Michelle Dockery and Michael Fox have announced their debut EP. With so many film and TV stars trying their hands at pop, our music critic rates actors' past efforts
Alexis Petridis
01, Mar, 2022 @10:00 AM
Juliette Lewis, Christina Ricci and teen cannibals: why Yellowjackets is the most fun TV show in forever
A brilliant cast lead this outrageously fun gorefest, which navigates a 90s-to-present-day timeline with laughs, panache – and exploding planes
Rebecca Nicholson
17, Jan, 2022 @12:40 PM
Yellowjackets review – gory Lord of Flies series gets lost in the wilderness
The brash thriller, starring Christina Ricci, Juliette Lewis and Melanie Lynskey, is an ambitious meditation on survival and middle age with turbulent tonal shifts
Adrian Horton
12, Nov, 2021 @6:02 AM
Mayday review – female-led action fantasy opts for style over substance
The feature debut of writer-director Karen Cinorre, orbits an intriguing premise – healing as purgatory, inspired by the Sirens – but its visuals far outpace its writing
Adrian Horton
31, Jan, 2021 @11:30 PM
Dreamland review – distasteful dystopian noir
Juliette Lewis plays an unhinged diplomat's wife and party animal in this pulpy thriller about sex-trafficking gangsters
Cath Clarke
08, Apr, 2020 @1:00 PM
A Million Little Pieces review – glossy addiction drama rings hollow
Ultra-hunky Aaron Taylor-Johnson plays a crack addict at death's door in this adaptation of James Frey's 'memoir'
Cath Clarke
30, Aug, 2019 @10:00 AM
Natural Born Killers at 25: the problem with Oliver Stone's hit film
The controversy-courting 1994 road movie about a couple of bloodthirsty killers took the media to task but failed to investigate further
Charles Bramesco
26, Aug, 2019 @3:09 PM
Ma review – Octavia Spencer kills it in creepy exploitation thriller
The Oscar winner devours her role as a lonely woman preying on a group of teenagers in a patchy yet mostly entertaining cross between Carrie and Misery
Benjamin Lee
29, May, 2019 @4:00 PM
I love Julia Davis's Camping but Lena Dunham's forthcoming remake is confusing
It was a natural successor to Nighty Night but how will the 2016 comedy's British sensibility translate Stateside?
Eva Wiseman
04, Sep, 2018 @8:00 AM
Which big-screen actors deserve a small-screen reinvention?
As Sharon Stone becomes the latest movie star to turn to television, with Steven Soderbergh mystery thriller Mosaic, there are plenty more big names to be lured
Stuart Heritage, Jean Hannah Edelstein, Benjamin Lee, Jake Nevins, Charles Bramesco, Gwilym Mumford and Guy Lodge
25, Jan, 2018 @11:00 AM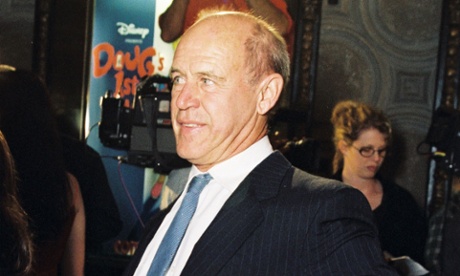 Geoffrey Lewis: a career in clips
Remembering the 50-year career of the late film and television actor, from Clint Eastwood westerns to Van Damme action films
Benjamin Lee
08, Apr, 2015 @3:43 PM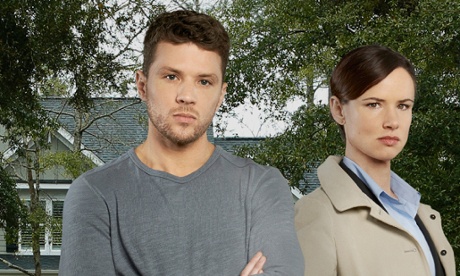 Secrets and Lies is so bad it is boring: stars cannot save ABC melodrama
Show features Ryan Phillippe and Juliette Lewis but bland storyline about the murder of a child is tawdry, dull and predictable
Brian Moylan
28, Feb, 2015 @12:00 PM