Aboudia blindsides market experts as bestselling artist of 2022
Artist from Abidjan, Ivory Coast, sold 75 artworks in auction, topping Damien Hirst's 73
Dalya Alberge
24, Sep, 2023 @1:00 PM
Saatchi Gallery covers up artworks after Muslim visitors' complaints
Paintings by SKU deemed blasphemous for combining Islamic text with nude images
Jim Waterson
05, May, 2019 @4:15 PM
Secret tapes shed light on Francis Bacon's bitter battle with Lucian Freud
Conversations between Francis Bacon and a friend throw light on the long-running feud between two giants of modern British art
Dalya Alberge
28, Jan, 2018 @12:04 AM
Why is the Turner prize failing to engage with politics?
With the arts under pressure, the Turner should bring audiences into contact with work that reflects the political realities of our times. Instead, it's playing it safe
Morgan Quaintance
03, Dec, 2016 @1:00 PM
Jenny Saville: 'I used to be anti-beauty'
Saville made her name with giant paintings of fleshy, flawed bodies. She talks about being bankrolled by Charles Saatchi, how having children is changing her art – and the joy of late-night vacuuming
Emine Saner
25, Apr, 2016 @8:00 AM
Sex, psychos and sharks: did Britart change the world?
Now establishment figures, the YBAs were enfants terribles when they first caused a sensation, so why was their work deemed so revolutionary?
Elizabeth Fullerton
16, Apr, 2016 @11:00 AM
Champagne Life review – from the monumental to the mildly insulting
Despite individual highlights, this all-female show invites the suspicion of tokenism
Rachel Cooke
17, Jan, 2016 @8:00 AM
Champagne Life review – all-female show doesn't make Saatchi a feminist
It's hard to see the point of this flat, gimmicky exhibition that lumps together 14 women artists, but declines a deeper discussion into gender
Adrian Searle
12, Jan, 2016 @5:05 PM
1997 or bust: how Tony Blair and Damien Hirst let us all down
New Labour's landslide victory and Charles Saatchi's YBA show promised a new Britain that was keen to shove conservatism aside. What's happened since is awe-inspiring and angering
Jonathan Jones
26, Aug, 2015 @12:23 PM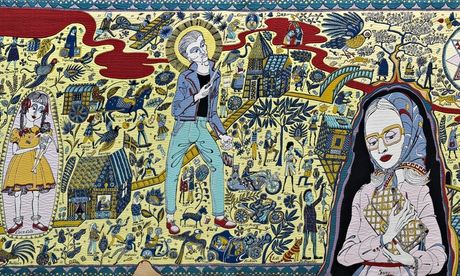 Grayson Perry review – 'Like being trapped in a room full of trendy folk talking bollocks'
Turner Contemporary, Margate
Provincial Punk – a showcase of Grayson Perry's prints, pots and tapestries – shows that his artworks are as meaningless and annoying as his silly films
Jonathan Jones
22, May, 2015 @2:16 PM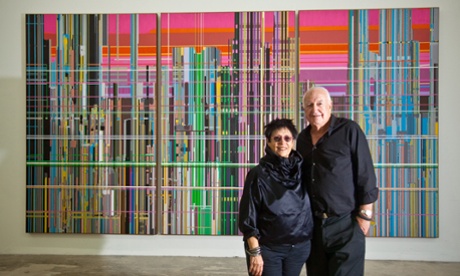 The 10 best art patrons
As a new show at the National Gallery explores the influence of Paul Durand-Ruel, Rachel Cooke highlights other great patrons and collectors
Rachel Cooke
27, Feb, 2015 @12:00 PM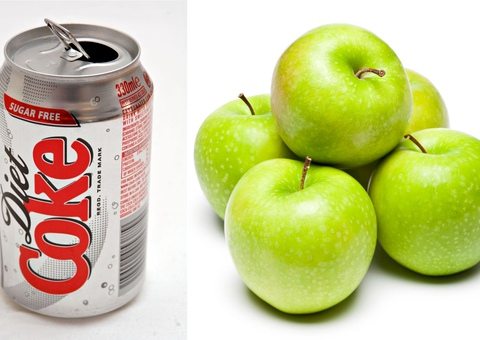 Macho diets: from Lord Falconer's Diet Coke and apples to Charles Saatchi's nine eggs a day
Falconer's five-stone weight loss is the latest in a string of unusual regimes – so what's with the ostentatious suffering that goes with so many alpha male diets, asks Stuart Heritage
Stuart Heritage
27, Oct, 2014 @5:14 PM