Lose the Sheen: can you identify the film stars from their real names? – quiz
Martin Sheen says he regrets changing his name from Ramón Estévez. So can you spot the superstars from their real names in our quiz?
Martin Belam
22, Jun, 2022 @1:55 PM
My streaming gem: why you should watch The Little Girl Who Lives Down the Lane
Continuing our series of writers picking out lesser-known gems available to stream is an ode to a murderous Jodie Foster thriller
Kelli Weston
07, Feb, 2022 @6:16 AM
The Devil Has a Name review - fire-breathing thriller about a farmer taking on Big Oil
Kate Bosworth shines in a juicy role as a cigar-smoking oil matriarch in this drama directed by veteran actor Edward James Olmos
Ellen E Jones
14, Oct, 2020 @1:00 PM
Emilio Estevez: 'Brat Pack will be on my tombstone'
The star of The Breakfast Club now has his father Martin Sheen's looks, a bromance with Alec Baldwin – and sad news for fans of St Elmo's Fire

Hadley Freeman
10, Jan, 2020 @10:00 AM
We got Obama elected! West Wing stars relive the parties, pranks and power games
Racist hate mail, late-night booze-ups, 9/11 hysteria and a visit from Prince Andrew … 20 years after its launch, Aaron Sorkin and the team recall the epic TV drama that changed US politics
Interviews by Kate Abbott
20, Sep, 2019 @2:37 PM
Francis Ford Coppola: 'Apocalypse Now is not an anti-war film'
Forty years since its first release, the director has been reworking his masterpiece for a definitive edition. How does he view his film – and the madness of its making – after all these years?
Kevin EG Perry
09, Aug, 2019 @5:00 AM
Apocalypse Now: Final Cut review – crazed exposé of the heart of darkness
From Marlon Brando's extraordinary cameo to Dennis Hopper's crazed photojournalist, Coppola's epic 'definitive' cut of his brilliant 1979 war film is triumphant in restating the inhumanity of empire
Peter Bradshaw
07, Aug, 2019 @4:00 PM
The week in TV: Call the Midwife; Grace and Frankie; Will and Grace and more – review
The midwives are more sweet than sharp in their seventh series, while one Grace show roundly trumps another
Euan Ferguson
28, Jan, 2018 @7:00 AM
Lily Tomlin: 'I don't relate to any of my life, except the stories I'm telling you'
Still breaking Hollywood taboos at 76, the actor plays an abortion-funding grandmother in her new film
Elizabeth Day
22, Nov, 2015 @9:30 AM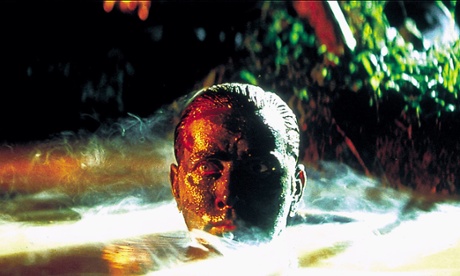 My favourite Cannes winner: Apocalypse Now
Alex Hess views Francis Ford Coppola's triumph at the 1979 festival as vindication of the film-maker's own journey into the heart of darkness

Alex Hess
30, Apr, 2015 @12:40 PM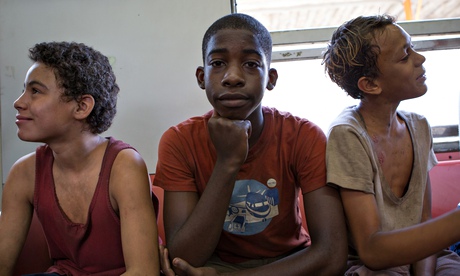 Trash review – 'Slumdog Millionaire meets City of God'
Stephen Daldry's tale of Rio street kids has grit, humour and outstanding performances from its young cast, writes Mark Kermode
Mark Kermode, Observer film critic
01, Feb, 2015 @8:00 AM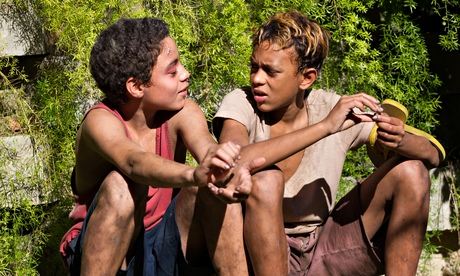 Trash review – a likable kid's adventure with a grownup angle
Three kids from a Rio favela are on the trail of corruption in this watchable thriller from Stephen Daldry and Richard Curtis, writes Peter Bradshaw
Peter Bradshaw
29, Jan, 2015 @10:14 PM