Pharrell Williams's 30 greatest songs – ranked!
It's 20 years since his band NERD released their debut album – but the rapper-producer-singer-songwriter has been responsible for an avalanche of hits. As he and co-pilot Chad Hugo get inducted into the Songwriters Hall of Fame, we count down Williams's 30 greatest bangers
Alexis Petridis
10, Mar, 2022 @2:00 PM
The 100 best albums of the 21st century
We polled 45 music writers to rank the definitive LPs of the 21st century so far. Read our countdown of passionate pop, electrifying rock and anthemic rap – and see if you agree

Ben Beaumont-Thomas (1-50); Laura Snapes and April Curtin (51-100)
13, Sep, 2019 @8:00 AM
Liam Gallagher, Skepta and the xx to headline Manchester's Parklife festival
Big-name pop, rap and R&B stars flock to Heaton Park weekender, with Lorde, NERD and J Hus also joining the bill
Laura Snapes
31, Jan, 2018 @9:18 AM
NERD: No_One Ever Really Dies review – Pharrell's band finally find their groove
Urgent, harsh, but also consistent – come album five, NERD have made the starry collaborations stick, galvanised by US politics. Even Ed Sheeran sounds cool
Alexis Petridis
14, Dec, 2017 @12:25 PM
NERD: No_One Ever Really Dies review – it's Pharrell with bells on
NERD's comeback sounds very much like Williams's show – and it's brimming with killer tracks and star guests
Kitty Empire
10, Dec, 2017 @7:00 AM
Pharrell Williams: 'It rains and they shoot black people'
N.E.R.D are back with a politically charged new album featuring Kendrick Lamar, Rihanna, Ed Sheeran and cosmic synths
Hattie Collins
09, Dec, 2017 @7:00 AM
Young Fathers' Lord: gospel gorgeousness backed by a bass that burns
Also this week: Denis Sulta's new one channels Africa and acid, while Clean Bandit are back with more classical/dance nonsense
Angus Harrison
10, Nov, 2017 @3:00 PM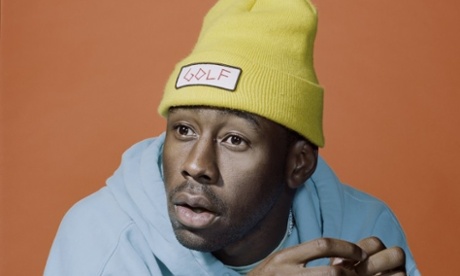 Tyler, the Creator: Cherry Bomb review – fizzy sonics and a splurge of ideas
Is the rapper's multi-layered fourth album a bid for serious-musician status or just a facetious entertainment? It's a joy to deconstruct, either way

Paul Lester
13, Apr, 2015 @3:47 PM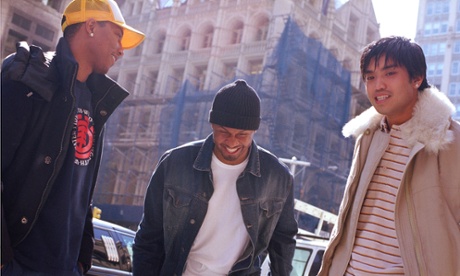 NERD mark return with three songs for SpongeBob film soundtrack
Pharrell Williams, Chad Hugo and Shae Haley unveil details of their first set of songs in five years
Guardian music
07, Jan, 2015 @2:31 PM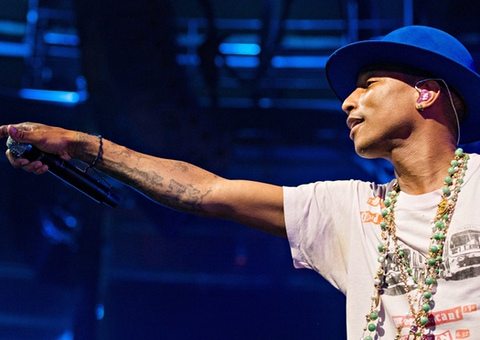 Pharrell Williams review – dazzlingly executed songcraft
The late-period rebirth of the former Neptune, NERD and super-producer Pharrell is resplendent, writes Kitty Empire
Kitty Empire
14, Sep, 2014 @8:00 AM

Pharrell Williams: 'My music is so much bigger than me, and what I am'
Pharrell Williams wrote three of 2013's biggest tunes, and has made music with everyone from Daft Punk to Miley Cyrus. So why does he think he'll never be as big as Jay Z? Simon Hattenstone meets the man with the golden touch (and the very big hat)
Simon Hattenstone
08, Mar, 2014 @9:00 AM
New music: Buddy – Awesome Awesome
Forgotten about N*E*R*R? Here's a reminder of their brilliance...
Michael Cragg
05, Oct, 2011 @2:56 PM