'Everyone was going full pelt': how Giddy Stratospheres captured indie's hedonistic 00s
The euphoria and tragedy of the 00s indie music scene are the subject of Giddy Stratospheres. Is it accurate? Klaxons, the Long Blondes, New Young Pony Club and more look back – and give their verdict
Mark Beaumont
19, Jul, 2021 @5:00 AM
Every Mercury prize-winning album – ranked!
Following the announcement of this year's nominees, we run the rule over the 26 albums that have earned the crown, from Klaxons and James Blake to M People and Talvin Singh
Dave Simpson
26, Jul, 2018 @10:45 AM
New Rave: the moment fashion and music both got their act together
In the mid-noughties, indie's skinny-jeans-and-leather-jacket look badly needed a kick up the bum – cue lime-green lettings and neon trainers … we look back at a unique moment in fashion
Priya Elan
24, Mar, 2016 @4:02 PM
Julianna Barwick's Nebula: the best of the week's new music
Julianna Barwick | Lindstrøm | Shock Machine | Jhyve | Wildhood
Sam Richards
18, Mar, 2016 @1:00 PM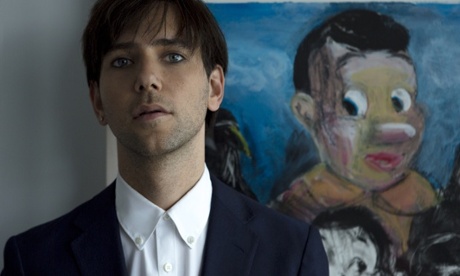 Bugged Out at 20: electro-house, minimal techno, new rave
Continuing the series on his influential club night, promoter John Burgess reveals how a fresh breed of DJ brought new depth to dance music
John Burgess
25, Nov, 2014 @4:09 PM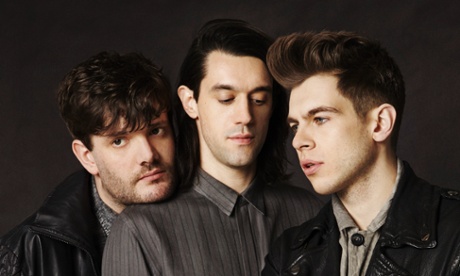 Tour Bus Confidential: what do you want to ask Klaxons?
Join Jamie Reynolds, James Righton and Simon Taylor-Davis – the Klaxons – on their tour bus as they play nine dates across the UK. What do you want to ask them?
Carmen Fishwick
16, Oct, 2014 @3:34 PM

Keira Knightley: 'The criticism was tough' – interview
Hailed as a vibrant new talent, then slated as an am-dram fake, the actor has had a rollercoaster career of blockbusters and costume dramas. Now she is starting all over again, she tells Xan Brooks
Xan Brooks
10, Jul, 2014 @5:00 PM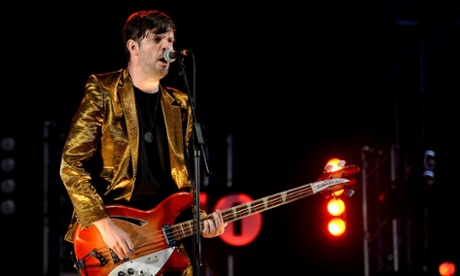 Watch Klaxons perform There Is No Other Time and Invisible Forces
The group rework two tracks taken from their new album, Love Frequency, especially for our Guardian-Muzu.tv sessions
Guardian music
13, Jun, 2014 @1:55 PM
Klaxons: Love Frequency review – ridiculous but appealing sci-fi pop
Klaxons' latest is an anthemic, danceable affair with plenty of pie-eyed, space-cadet idiosyncrasies and a good deal of charm, writes Paul MacInnes
Paul MacInnes
12, Jun, 2014 @9:55 PM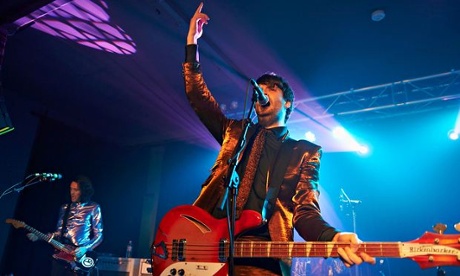 Watch Klaxons perform Golden Skans and Show Me a Miracle
The band perform a stripped-down version of a song from their heavily electronic new record and revisit their 2007 hit – all for the Guardian and Muzu.tv's live series
Guardian music
11, Jun, 2014 @10:25 AM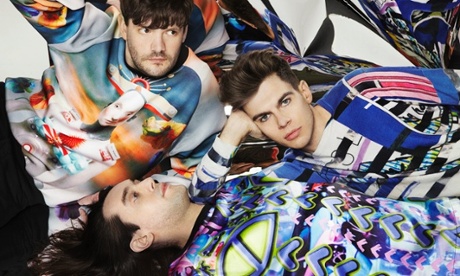 Klaxons - Love Frequency: exclusive album stream
Jamie Reynolds, James Righton and Simon Taylor-Davis return with their third album, a collection of songs that are more openly emotional and personal than before, according to the group's frontman. Let us know what you think!
Guardian music
09, Jun, 2014 @10:22 AM

Klaxons' Jamie Reynolds: 'New Rave was like the 60s – if you can remember it then you weren't there'
He had to get permission from his mum to be a hard-living rock star in Klaxons, but now he's more interested in 10k runs and wedding songs
Tim Jonze
05, Jun, 2014 @12:33 PM