Annie Lennox's 30 greatest songs – ranked!
As the Scottish pop icon's debut solo album Diva turns 30, we run down through her best work with the Tourists and Eurythmics and as a solo artist
Alexis Petridis
21, Apr, 2022 @2:00 PM
Dave Stewart and Joss Stone team up for Time Traveller's Wife musical
The pair will contribute original music for adaptation of Audrey Niffenegger bestseller expected on stage by early next year
Chris Wiegand
05, Mar, 2021 @11:40 AM
Eurythmics Songbook review – sweet dreams of synthpop heaven
Dave Stewart's army of guests, including Meltdown host Nile Rodgers, remind the audience how potent his partnership with Annie Lennox was – and leaves them wishing for a reunion
Caroline Sullivan
14, Aug, 2019 @10:48 AM
Eurythmics' Dave Stewart sells music catalogue to Hipgnosis
Firm that offers investors chance to profit from royalties secures new collection of hits
Mark Sweney
10, May, 2019 @1:33 PM
Dave Stewart: 'I was an alienated, Harold and Maude kind of child'
The musician, 65, on meeting Annie Lennox, how he broke his ribs and why he used to dress up in S&M gear for a laugh
Ed Cumming
21, Apr, 2018 @1:00 PM
Eurythmics: how we made Sweet Dreams (Are Made of This)
'We put a cow in the video, to signify reality. It peed everywhere'
Interviews by Dave Simpson
11, Dec, 2017 @6:47 PM
Readers recommend playlist: songs that say what love is
A reader goes through your nominations seeking the meaning of love, with Roxy Music, New Order, Madness and Sade among those offering answers
Paul Hayes
15, Jun, 2017 @11:00 AM
Dave Stewart: 'What Annie Lennox and I went through was insane'
The former Eurythmics musician has a new tell-all memoir out but it's just as much a cautionary tale as rose-tinted view of the good old days
Jim Farber
13, Feb, 2016 @6:37 PM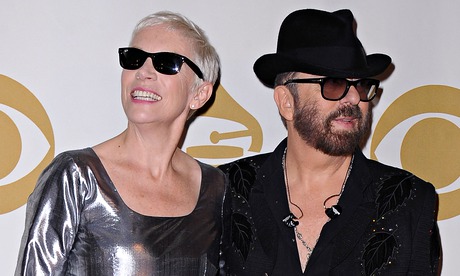 'Dragons' Den for ideas': Dave Stewart launches web innovation contest
Eurythmics star hopes Ideas Britain will open doors for people with no business experience or contacts
Vanessa Thorpe
14, Feb, 2015 @10:15 PM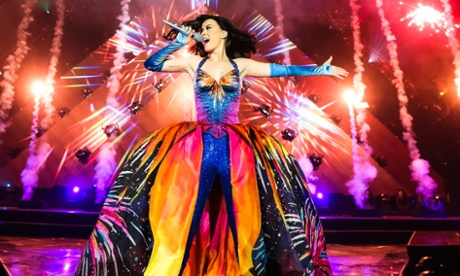 Kanye West and crew: the heartbreak of being rich, famous and 'oppressed'
Kanye West says celebrities are an oppressed minority. He's not alone in viewing a life of stardom as being a form of purgatory …
Jeremy Allen
07, Aug, 2014 @3:32 PM

Eurythmics reunite for Beatles tribute show
Annie Lennox and Dave Stewart will perform for the first time in almost ten years at The Night That Changed America: A Grammy Salute to the Beatles
Sean Michaels
07, Jan, 2014 @8:15 AM

McBusted: the lessons of the not-so-super supergroups
The union of McFly and Busted raises one question: will they be copying the supergroup model of NKOTBSB or Superheavy?
Michael Hann
12, Nov, 2013 @4:17 PM