Ian Willmore obituary
Other Lives: Campaigner and PR person for various pressure groups
Kathy Jones
26, Jun, 2020 @11:35 AM
Ash: how we made Girl from Mars
'The producer said "Let's go to a charity shop and get some women's clothes!" We thought "This is what bands do"'
Interviews by Dave Simpson
09, Mar, 2020 @3:18 PM
From Do the Right Thing to Swimming Pool: culture's hottest heatwaves
Tension simmers, passions rage and things are never the same again. We pick the books, film and music in which heatwaves inspire race riots, sexual abandon – and even a chainsaw massacre
Ryan Gilbey
04, Jul, 2018 @12:36 PM
Shiiine On Weekender – Bez's pool party, Britpop bastions and middle-aged boozers
For one weekend in November, the Minehead Butlins turns into an idyll for forgotten indie tribes, with performances from the Bluetones, Ash, Dodgy, the Wonder Stuff, Black Grape, Shed 7, er, the Clone Roses, and more
Mark Beaumont
14, Nov, 2016 @5:27 PM
Readers recommend playlist: songs about hobbies
A regular reader who posts as sonofwebcore has picked a playlist from your nominations, with songs from Shonen Knife, Frank Sidebottom and the Fall in the list

George Boyland
28, Jul, 2016 @11:00 AM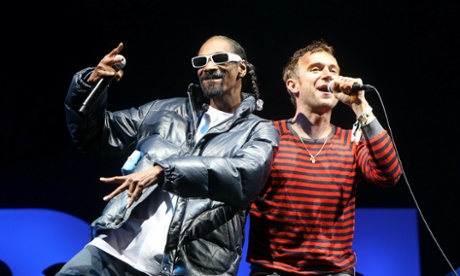 How have last-minute Glastonbury headliners fared?
Following Florence + the Machine's promotion to the top slot at Glastonbury 2015, we take a look at the substitutes who've seized the moment – or been beaten by the big occasion
Gwilym Mumford
18, Jun, 2015 @10:16 AM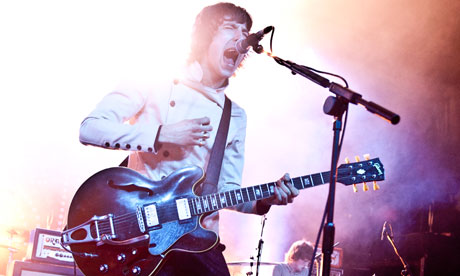 London gigs are rubbish
Flying piss, cross-armed crowds and silly fads – gigs in the capital aren't much fun. The best music experiences lie outside the M25
Mark Beaumont
26, Jul, 2013 @12:00 PM
Tim Wheeler and Emmy the Great – review
With a host of wittily unconventional Yuletide songs both original and reconfigured, the pair's Christmas tour got off to a promising start, writes Malcolm Jack
Malcolm Jack
18, Dec, 2012 @6:58 PM
New music video: Emmy the Great and Tim Wheeler – Zombie Christmas
Their festive number now has a video involving Father Christmas getting attacked and a zombie being impaled with a Flying V guitar
Michael Cragg
04, Dec, 2012 @9:00 AM
Emmy the Great and Tim Wheeler: Present … This Is Christmas – review
Too much 80s pop and too little of what they do best mars this effort, reckons Michael Hann
Michael Hann
08, Dec, 2011 @10:20 PM
New music: Emmy the Great and Tim Wheeler – Home for the Holidays
Michael Cragg: Yes, it's more twee than a Christmas twee, but at least these two know their way around a melody
Michael Cragg
11, Nov, 2011 @4:26 PM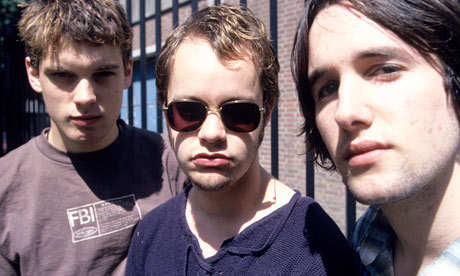 Were Ash the quintessential teen band?
Pubes on fire. Recording their bassist throwing up for a secret track. Tunes. Ash were fun and real says Harriet Gibsone
Harriet Gibsone
21, Oct, 2011 @11:05 PM