Frankly, that's quite a broad sweep of disdain to harbour, from Sheeran's relentlessly unprovocative guitar pop to Sleaford Mods' shouty soliloquys set to song. In any case, Gallagher made his thoughts on both acts clear, in an NME interview: "They're like fucking Brown Bottle in Viz," he said of the Mods' Jason Williamson and Andrew Robert Lindsay Fearn. "There's no joy in that, is there? It's just two guys, one clearly mentally ill, who's just shouting like Brown Bottle about fucking cider and fucking shit chicken." Right.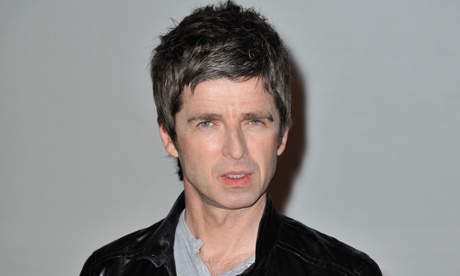 Moving away from ripping into Iggy Azalea, the Harlem rapper took to Twitter to voice her disgust at Kendrick Lamar's pro-respectability politics on the killing of teenager Michael Brown. She wasn't impressed. Lupe Fiasco defended Lamar. Then, logically, Banks compared Fiasco to a foodstuff. Note: Lamar hasn't engaged in this twitter war and probably never will.
Carly Rae Jepsen wants to sound trendier than on Call Me, Maybe
The pop singer-songwriter behind one of 2012's most infuriatingly viral hits has been photographed in the studio with producers Dev Hynes and Ariel Rechtshaid. Both men helped craft Sky Ferreira's 2013 single Everything is Embarrassing into every alt-girl's dream and between them have granted indie-world cred to Solange, Charli XCX and Haim. Please, guys, make this work. Please.
Mariah Carey's taking her dog-whistle to Las Vegas
In 1998, Carey released an album that included 13 number 1 singles, inventively entitled #1's (pre-hashtags, of course). She'll be playing an updated version of the album at Caesars Palace in a May and July residency, as revealed on Ellen Degeneres's talk show, with top tickets priced at $250.
Forget 12-track mixtapes slipped into the hands of your crush. If you're Dan Snaith of Caribou, a neat 1,001-song YouTube playlist packs the most punch. In Snaith's own capped-up words: "PLEASE LISTEN TO THIS PLAYLIST ON SHUFFLE." Go on then, set aside a few weeks and give it a try.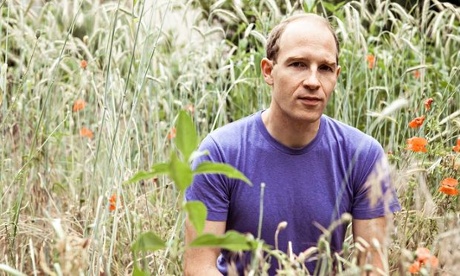 Yes, it does seem like a logical jump for Rubin to make: from LL Cool J and Public Enemy to that glowing bastion of modern music, Justin Bieber. One photo on the Instagram-like app called Shots is all we're basing this on, to be fair, so Rubin and Bieber might just have been kicking back. We'll see what comes of this.
The site, which annotates song lyrics and is about to launch an editorial arm under former New Yorker pop critic Sasha Frere-Jones, released the data on its most popular songs and artists of 2014. Hip-hop heads are generally furious that Beyoncé came out on top with song Drunk in Love – but maybe they should read i-D magazine's blogpost on Bey's evolution as a rapper.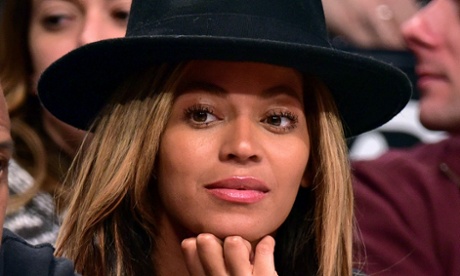 Riot grrrls Sleater-Kinney made a video with their cool mates
Alert that friend who repeatedly watched Juno when it first came out, played ukelele in a three-piece at university and genuinely says things like "No, no – it's keen-WA, not kwee-noah": Sleater-Kinney have bunged all the indie stars together for the No Cities to Love video. Play spot-the-alt-star, and hang your head in shame if you consider yourself to be an arbiter of cool but can't name every cameo.
What else can we say? The ageless, endearingly experimental musician has plans to bless us with an album in March, according to this hand-written note uploaded to her Facebook and Twitter accounts. What's that? You couldn't care less? We can't hear you over the Earth Intruders video we're playing at full volume in celebration.
If 2014 was the supposed year that "women won", we may need to prepare for 2015 as the year women in British music lost out a little . First we had an all-male top five in the BBC's Sound of 2015 shortlist (with women represented in the longlist), before the Brits announced an all-male list of candidates for album of the year. White guys in British music, now's your time to shine!