Beyonce's Life is But a Dream premieres on HBO on Saturday. The documentary will show the charmed life of one of the world's most recognizable celebrities.
But why do we need a documentary? Since Beyoncé is a woman who spends about 98% of her time in front of a camera – but who doesn't really tell us much about herself at all – we can make some very educated guesses about how exactly this documentary will play out. Save yourselves a $60 HBO subscription and read this outline:
Act I: Destiny's Favorite Child
Enter Tina Knowles, stage mom
Célestine Ann Beyincé, aka Tina Knowles, aka mother of Beyoncé and her decidedly not-favorite child Solange, gained notoriety in the 1990s as a ruthless "momager" and creator of some of the worst stage costumes ever stitched. Here's a photo of the first iteration of Destiny's Child, featuring former group mates LaTavia Roberson and LeToya Luckett, though we have absolutely no idea who is who. If you have any idea, tell us in the comments: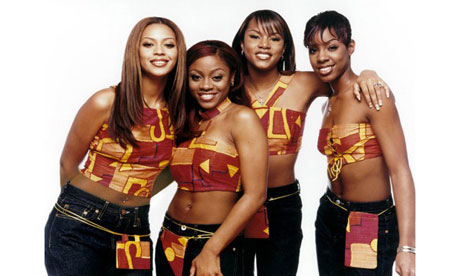 We can guarantee Mother Knowles will be waxing poetic about her daughter's early musical genius, fashion sense, and golden voice gifted by God.
Beyoncé will say something slightly annoying about early divahood. Something like this:
Sometimes it's overwhelming. Why did God give me my talent, my gift, my family? But I know you're not supposed to question God.
Destiny's Lesser Children will speak
Kelly Rowland and Michelle Williams will be repurposed once again and no doubt be given a few seconds to talk about how wonderful Beyoncé is. Hopefully the documentary's producers will have learned from the Super Bowl and have the good sense to have the lesser of Destiny's Children miked correctly.
Act II: Beyoncé: A Love Story (With Herself)
Let's just start here:
I've worked harder than probably anyone I know, at least in the music industry. So I just have to remind myself that I deserve it.
We all know how much Beyoncé thinks of Beyoncé, so there will be plenty of really flattering photos and video of her in her favorite natural states: Relaxed and Effortlessly Sexy, Being Sexy on Stage, Being Sexy on a Yacht with Husband Jay-Z, and Entering Sexy Motherhood.
Other looks: Sexy While Jet Skiing – a favorite, apparently: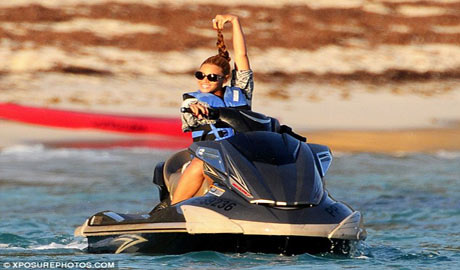 And Sexy while Performing:
She'll also probably say things like this:
Right now, after giving birth, I really understand the power of my body. I just feel my body means something completely different. I feel a lot more confident about it. Even being heavier, thinner, whatever. I feel a lot more like a woman. More feminine, more sensual. And no shame.
Act III: The Others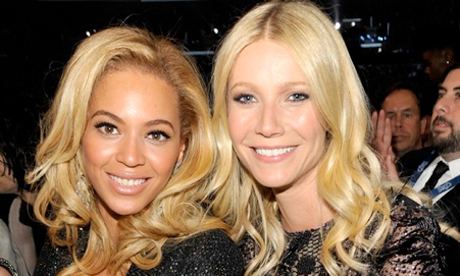 After Beyoncé's world domination and self-satisfaction has been firmly established, we'll get a look at some of the other people in Bey's world, all of whom agree that she is the best.
Bey and Goopstress Gwyneth Paltrow are Tribeca's favorite BFFs on the scene. Their friendship is so secure that Gwyneth is allowed to dance embarrassingly on stage with Jay-Z in Bey's absence.
The doc will likely skip over the lanky Paltrow's moves and instead focus more on her saying things like this:
When she is working onstage, she has more power than any woman I've ever seen. She would never say it, and has never said it, but I feel she knows with every fiber of her being that she is the best in the world at her job.

Right, Gwyn. "She'd never say it" – she'd just direct and produce a multi-million dollar HBO exclusive documentary to honor her greatness.
We're also bound to see lots of clips like this:

With plenty of smooching and general adorableness between Beyoncé and her husband Jay-Z. But you knew that already.
Act IV: Blue Ivy, Baby Bumps and Motherhood
After six hours of celebrating all things going Bey's way, we'll take an interlude to reflect on some of the more difficult challenges she's had to face (which obviously – spoiler alert! – turn out perfectly).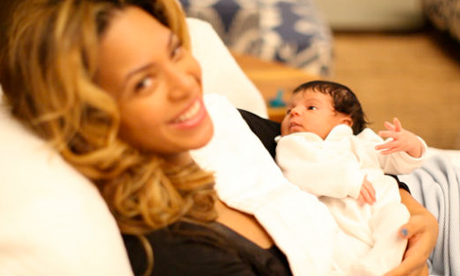 Even though she made it look easy, Beyoncé's road to motherhood was hard. There was a fake baby bump scandal and a painful miscarriage before Blue Ivy finally arrived.
When the much anticipated Carter child was born, so was the Blue Ivy Tumblr. The Tumblr was another example of Knowles savvy media strategy – give them all the photos they can handle and say next to nothing.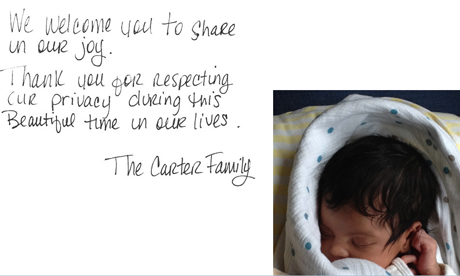 Fin.
Credits:
Director: Beyoncé Knowles
Head Writer: Beyoncé Knowles
Producer: Blue Ivy Carter
Lighting Director: Beyoncé Knowles
Costume Designer: Tina Knowles
Best Boy: Jay-Z
Assistant to Ms Knowles: Gwyneth Paltrow
Intern: Solange Knowles
Oprah: Oprah Winfrey