Kingsman: The Secret Service
Mary Poppins, The BFG and Spectre: your complete Christmas film guide
The best festive films, from the classic The Grand Budapest Hotel, to modern favourites such as Up and Brooklyn, plus the creepy baby from Twilight and everything in between
Paul Howlett and Phil Harrison
15, Dec, 2018 @10:00 AM
Kingsman: The Golden Circle – did the shock tactics go too far? Discuss with spoilers
Was the sex and violence audacious boundary-pushing or poor taste? Did the Elton John joke wear thin? And what to make of Colin Firth's resurrection?
Ben Child
22, Sep, 2017 @9:53 AM
Kingsman: The Golden Circle review – spy sequel reaches new heights of skyscraping silliness
The follow-up to Matthew Vaughn's action caper ups the ante with a starry cast including Channing Tatum, Julianne Moore and Elton John. It might just be too much of a good thing
Gwilym Mumford
19, Sep, 2017 @1:04 AM
Mark Strong: 'I've seen people I know become very famous. It's nothing I would recommend'
The Kingsman actor on not playing the fame game, the hit-and-run joy of character acting and his punk-rock past
Interview by Andrew Anthony
17, Sep, 2017 @8:00 AM
Kingsman: The Golden Circle – first trailer released for spy movie sequel
Colin Firth returns from the dead, while Channing Tatum, Jeff Bridges and Halle Berry get their spy credentials in Kingsman: The Secret Service follow-up
Guardian film
25, Apr, 2017 @8:14 AM
Colin Firth back from the dead for Kingsman 2
A memorable death in the first instalment of Matthew Vaughn's spy caper does not appear to have prevented the actor returning for a sequel
Catherine Shoard
11, Jul, 2016 @5:36 PM
The end has no end: Kingsman 2 and the franchises cheating death
A new poster for Kingsman 2 suggests that Colin Firth might be coming back from the dead, something Charlize Theron has just done in The Huntsman: Winter's War – but when did films turn into soaps?
Benjamin Lee
11, Apr, 2016 @3:47 PM
Taron Egerton: 'A part of everyone wants to be Leonardo DiCaprio'
The Welsh actor leapt to fame in Kingsman: The Secret Service. Now he's soaring to stardom as hapless ski jumper Eddie the Eagle – and mooted to play the young Han Solo. Is he ready to be a household name?

Henry Barnes
31, Mar, 2016 @2:07 PM
Week in geek's top five science-fiction and fantasy films of 2015
It was a middling year for superhero movies, but a storming one for dystopian science fiction and hyper-nostalgic space opera
Ben Child
23, Dec, 2015 @11:09 AM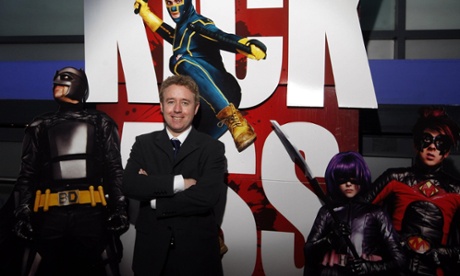 Mark Millar funds competition seeking new comic-book talent
Notoriously protective writer of Kick-Ass and Kingsman is offering prospective writers and artists the chance to submit stories using his characters – and get paid
David Barnett
29, Sep, 2015 @2:24 PM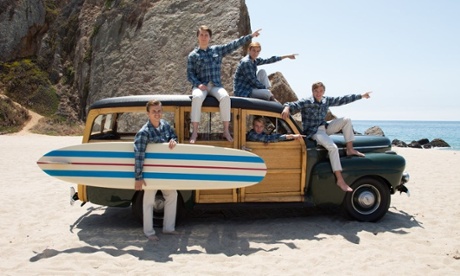 The best films of 2015 (so far) - US
Gathering together the best movies released in the US this year, from A Most Violent Year to Furious 7, updated weekly
Guardian film
01, Sep, 2015 @12:46 PM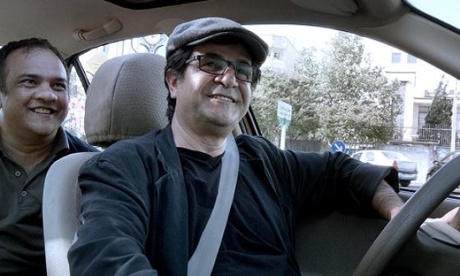 The best films of 2015 so far – UK
Gathering together the best movies released in the UK this year, updated weekly
Guardian film
01, Sep, 2015 @12:30 PM