Sopranos star Michael Imperioli: 'I thought they were going to fire me'
He played trigger-happy, heroin-addicted gangster Christopher Moltisanti. As Michael Imperioli takes the TV classic on tour, he remembers the time he almost killed the leading man
Rob Walker
04, Nov, 2021 @6:00 AM
Degrees of separation: what links The Many Saints of Newark to Hamilton?
The Sopranos, Nicole Holofcener, Matt Damon and a duel: join the dots to get up to speed on what everyone's talking about this week
Larry Ryan
02, Oct, 2021 @11:00 AM
The Sopranos: David Chase and mobster Johnny Sack on how they made a TV classic
'Fox turned down the first draft because I didn't put any murders in it. People watch mob shows because they like to see murders'
Interviews by Rich Pelley
08, Mar, 2021 @3:12 PM
The Sopranos: from enduring TV hit to the hottest show of lockdown
2020 has seen HBO's mafia series win fresh fans, as a new generation relate to the emotional struggles of its antihero protagonist, and its stars preserve its legacy
Michelle Kambasha
19, Dec, 2020 @9:00 AM
David Chase on why he wrote The Sopranos: 'I needed help. I needed therapy'
As his mobster-in-therapy masterpiece is named the best TV of the century, its creator says he was just thrashing out his own issues with his domineering, suffocating mother
Emma Brockes
16, Sep, 2019 @5:00 AM
James Gandolfini's son cast as young Tony Soprano in prequel movie
Michael Gandolfini will appear as a younger version of the New Jersey mobster in David Chase-penned film The Many Saints of Newark
Gwilym Mumford
23, Jan, 2019 @11:32 AM
Frank Vincent, Sopranos actor and Scorsese veteran, dies at age 80
Frank Vincent, known for his roles in Raging Bull, Goodfellas and The Sopranos, died on Wednesday after complications from open-heart surgery
Jake Nevins
13, Sep, 2017 @10:20 PM
This week's best TV: Hannibal, The Night Of and Mr Robot
HBO premieres a tense miniseries, season three of the show about Hannibal Lecter is on Amazon and Matt Damon and Ben Affleck's reality show debuts
Brian Moylan
05, Jul, 2016 @2:42 PM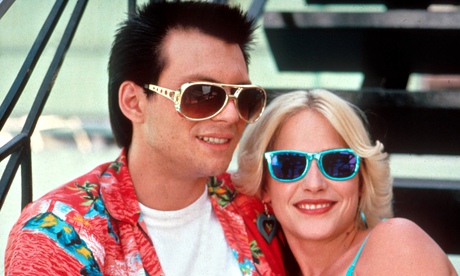 True Romance: the perfect showcase for Tony Scott's exuberant style
A rerelease of the late director's collaboration with Quentin Tarantino offers a timely reminder of Scott's brash brand of genius
John Patterson
17, Nov, 2015 @9:00 AM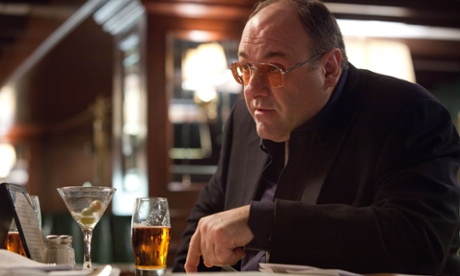 The film that makes me cry: Killing Them Softly
James Gandolfini's character – a sad, boozy, wary hitman – disappears partway through this 2012 crime drama. But the actor's presence lingers

Martin Pengelly
20, Mar, 2015 @11:31 AM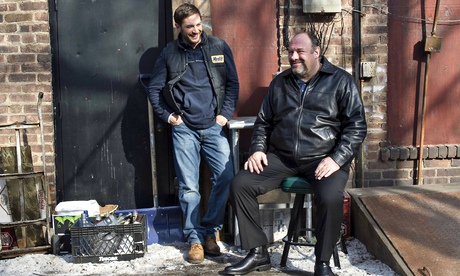 The Drop review – Brooklyn neo-noir
Tom Hardy broods his way though a money-laundering thriller featuring James Gandolfini in his final role, writes Mark Kemode
Mark Kermode, Observer film critic
16, Nov, 2014 @12:06 AM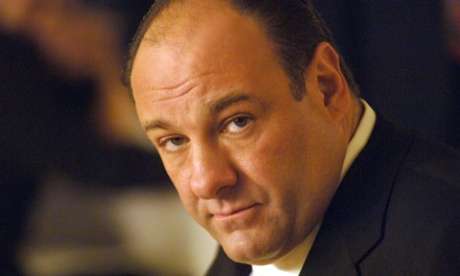 James Gandolfini: five best moments
Which of the actor's performances would comprise your top five list?
Tshepo Mokoena
14, Nov, 2014 @2:52 PM