Russian presidential election 2012
The Guardian view on Putin's power games: fake democracy | Editorial
Editorial: The Russian president cements his rule by simulating public choice, but he cannot extinguish hope of the real thing
Editorial
11, Mar, 2020 @6:54 PM
US-Russia agreement full of snags but best hope for peace in Syria
Staged ceasefire and reopening of aid are good starting points but complexities over forces opposed to Assad's regime remain
Patrick Wintour Diplomatic editor
10, Sep, 2016 @1:13 PM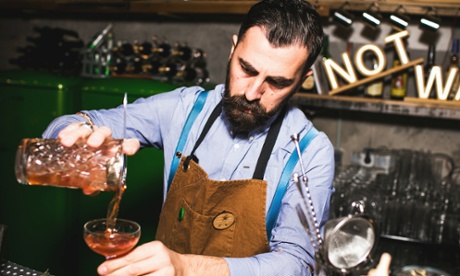 Moscow embraces 'hipster Stalinism'
Following the wildly popular transformation of Gorky Park from rusting funfair to Wi-Fi heaven, Muscovites finally felt as if their city was becoming liveable. But with more gentrifying projects on the cards, is it just a way to silence dissent?
Maryam Omidi in Moscow
12, Dec, 2014 @7:30 AM

Pussy Riot members take Kremlin to European court of human rights
Maria Alyokhina and Nadezhda Tolokonnikova demand compensation over their 2012 arrest, trial and imprisonment
Alec Luhn in Moscow
28, Jul, 2014 @4:59 PM

Russian election chief criticises US democracy
Putin loyalist Vladimir Churov denounces US election practices as not direct, not universal, not equal and not secret
Howard Amos in Moscow
31, Oct, 2012 @11:28 AM

Kremlin chemicals induced storm to rain on anti-Putin parade, says MP
Officials dismiss claims silver iodide was used to dampen protests in Moscow, saying Russia wanted no rain at all
Howard Amos in Moscow
14, Jun, 2012 @11:43 AM
Eyewitness: Kremlin, Moscow
Photographs from the Guardian Eyewitness series

Vladimir Putin inaugurated as Russian president amid Moscow protests
Putin sworn in as riot police, backed by armoured cars, empty streets of protesters and detain more than 100
Miriam Elder in Moscow
07, May, 2012 @4:06 PM

Vladimir Putin inaugurated amid Russian discontent – video
Vladimir Putin is sworn in for a six-year term as president of Russia in the Kremlin on Monday. Putin appeals for unity, and pledges to respect and protect the people

Marina Salye
Russian democrat and implacable opponent of Putin
Luke Harding
28, Mar, 2012 @4:23 PM

Pussy Riot vs Vladimir Putin: the feminist punk band jailed for cathedral protest
Supporters at anti-Putin rally in Moscow call for release of alleged members of band
Kevin O'Flynn
11, Mar, 2012 @12:07 AM

Putin's win is a hollow victory for a Russian free press
Peter Preston: Many journalists have been killed in the 12 years since Putin came to power – how many more will now die?
Peter Preston
11, Mar, 2012 @12:06 AM