Accused 9/11 plotters reportedly in talks over deal to avoid death penalty trial
New York Times reports talks under way for plea agreement that could bring an end to one of biggest criminal cases in US history
Ed Pilkington in New York
15, Mar, 2022 @5:03 PM
New York firefighters recall 9/11 victims in wake of cancelled Taliban talks
Firefighters are still dying from the effects of the 2001 terror attacks and colleagues had mixed reactions to diplomatic moves
Edward Helmore in New York and agency
11, Sep, 2019 @3:25 PM
'Why can't we get this over?': 9/11 hearings drag on at Guantánamo
A week at Camp Justice finds proceedings slowed by illness, disputes, and legacy of torture
Julian Borger in Guantánamo Bay
02, Feb, 2019 @7:00 AM
9/11 hearings at Guantánamo delayed after judge flown out for eye surgery
Judge Keith Parrella flown out of Cuban military base for surgery after initial delay that wife blamed on insurance dispute
Julian Borger in Guantánamo Bay
30, Jan, 2019 @9:08 PM
Forever prisoners: were a father and son wrongly ensnared by America's war on terror?
The long read: Saifullah Paracha, the oldest prisoner in Guantánamo Bay, will probably die in detention without ever being charged. His son is currently in a US prison. Both have been in custody for almost 15 years, accused of aiding al-Qaida. But did they?
Saba Imtiaz
13, Dec, 2018 @6:00 AM
Will accused 9/11 architect Khalid Sheikh Mohammed ever come to trial?
The chief suspect in the attacks that changed the world will spend another anniversary in Guantánamo Bay. His own lawyer says he may die before he is tried
Joanna Walters in New York
11, Sep, 2017 @6:00 AM
Guantánamo Bay lawyers deny colluding with judge in key 9/11 case
Military commission likened to a 'schoolyard brawl' as prosecution hits back but does not deny that evidence in Khalid Sheikh Mohammed case was destroyed
Spencer Ackerman in New York
08, Jun, 2016 @6:57 PM
Judge 'manipulated' 9/11 attacks case, court document alleges
Army colonel effectively conspired to destroy evidence to defend Khalid Sheikh Mohammed, accused architect of the terror attacks, according to court document
Spencer Ackerman in New York
31, May, 2016 @5:20 PM
9/11 judge and prosecutors should step down over 'destroyed evidence', defense demands
Move throws case against Khalid Sheikh Mohammed into chaos as defense team says 'fatally flawed' Guantánamo military tribunal should be ended

Spencer Ackerman in New York
11, May, 2016 @10:43 PM
Guantánamo Bay prisoners ask judge to ban use of female guards
US military reacts angrily after five detainees, including alleged 9/11 mastermind Khalid Sheikh Mohammed, say contact with women violates their Muslim faith
Ed Pilkington in New York
05, Nov, 2015 @7:04 PM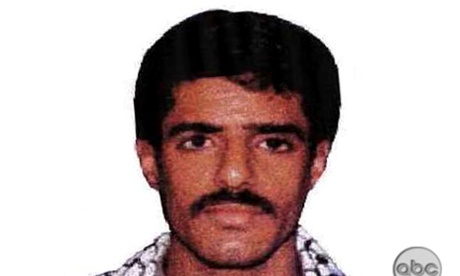 How the torture report could unravel prosecution of alleged 9/11 masterminds
Lawyers for detainees including Walid bin Attash and Khalid Sheikh Mohammed argue that CIA methods render evidence invalid
Spencer Ackerman in New York
10, Dec, 2014 @12:00 PM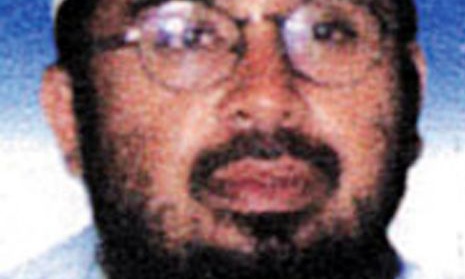 US Senate rejects CIA claims torture was key to capture of Bali bombings suspect
Capture of Hambali was one of eight key examples given by the CIA to justify the success of 'enhanced interrogation' techniques, torture report reveals
Paul Farrell
10, Dec, 2014 @1:09 AM