Germanwings flight 4U9525
Fake pathologist who examined air crash victims faces jail
Man tells Dutch court he forged qualifications to work for firm specialising in disasters
Daniel Boffey in Brussels
20, Mar, 2019 @2:37 PM
Father of Germanwings pilot accused of killing 150 questions inquiry verdict
On anniversary of crash, Günter Lubitz says he is still investigating whether his son deliberately downed the plane
Kate Connolly
24, Mar, 2017 @3:24 PM
Brace, brace: why cinema loves a plane crash
The waking nightmare of a plane going down is a Hollywood staple. But are films such as Clint Eastwood's Sully a healthy way to confront our dread – or just an epic backdrop for heroics?

Danny Leigh
05, Dec, 2016 @5:22 PM
EgyptAir flight MS804: what theories must investigators rule out?
Bomb, missile, sabotage or mechanical failure? Air accident teams will need to investigate a combination of possibilities
Gwyn Topham Transport correspondent
20, May, 2016 @5:48 PM
Germanwings crash: victims' relatives say Lufthansa should have stopped pilot flying
Families say they don't understand how Andreas Lubitz managed to hide mental health problems and retain licence
Kim Willsher in Paris
13, Mar, 2016 @6:15 PM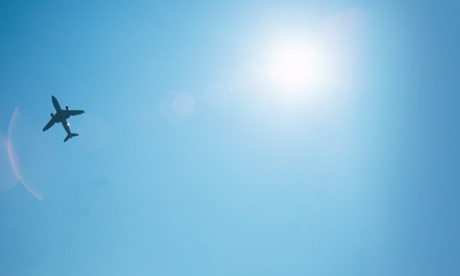 Sky high: who'd be an airline pilot today?
Every time we fly, we trust our life to a stranger. As well as mechanical failures and disastrous weather, a pilot must be ready to handle stress, terrorism and hours and hours in the air. What kind of person sits inside that locked cockpit?
Aida Edemariam
24, Oct, 2015 @8:00 AM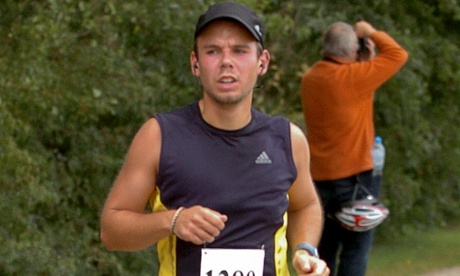 Germanwings co-pilot saw 41 doctors but 'secrecy law stopped them reporting him'
Andreas Lubitz had seen dozens of doctors over five years, including seven in the month before the disaster, and some felt he was unstable, prosecutor says
Angelique Chrisafis in Paris and agencies
12, Jun, 2015 @3:23 AM
Germanwings crash: co-pilot practised descent move on previous flight
Interim report by France's air accident investigation agency finds that Andreas Lubitz reduced altitude on outbound flight from Düsseldorf to Barcelona
Kim Willsher in Paris
06, May, 2015 @7:14 PM
Germanwings co-pilot practised crash on another flight – report
Andreas Lubitz unexpectedly reduced flight altitude on outbound journey from Dusseldorf to Barcelona the same day as fatal crash, says Bild newspaper
Kim Willsher in Paris
06, May, 2015 @8:28 AM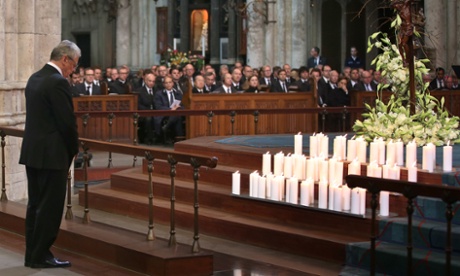 Germanwings memorial service: relatives of victims 'united in pain'
About 500 family members attend ceremony in Cologne along with German chancellor Angela Merkel, rescue workers and airline staff
Kate Connolly in Berlin
17, Apr, 2015 @3:02 PM
Germanwings flight relatives attend memorial service in Cologne
About 500 relatives of victims attend service along with senior politicians, rescue workers and airline employees
Kate Connolly in Berlin
17, Apr, 2015 @2:44 PM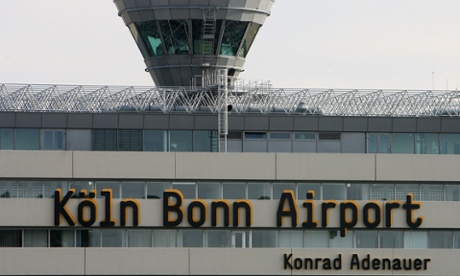 Germanwings plane aborts takeoff after bomb threat
Flight 4U826 from Cologne Bonn airport to Milan is stopped on the runway and evacuated after German police receive bomb threat
Rosie Scammell
12, Apr, 2015 @8:00 PM