Argentina sends out DNA kits in drive to identify thousands 'disappeared' under dictatorship
Move is part of groundbreaking effort to name 30,000 murdered by regime after 1976 coup
Lorenzo Tondo in Sicily and Uki Goñi in Buenos Aires
28, May, 2021 @12:17 PM
Evita review – Argentina's queen of hearts as a high-school mean girl
Andrew Lloyd Webber's epic gets a rock-concert revival that features pom-poms and twerking but lacks central chemistry
Arifa Akbar
09, Aug, 2019 @11:23 AM
Influential women missing from the list | Brief letters
Brief letters: What, no Sappho? | Poetry in newspapers | Rain risk for mobility scooters | The Healeys on holiday | Cheap beer in Yorkshire
Letters
09, Aug, 2018 @4:20 PM
Pies and politics in Buenos Aires' Perón Perón cafe
More than a meeting place for the Peron party, this kitsch 'resto bar' is a shrine to Juan and Evita and serves the general's favourite comfort food
Sorrel Moseley-Williams
08, Nov, 2015 @7:00 AM
Shadow of Perón looms large over Argentina's presidential election
The shape-shifting movement Juan and Eva Perón founded is more influential than ever. The question is not if the next president will be a Peronist but what sort of Peronist
Jonathan Watts in Buenos Aires
23, Oct, 2015 @11:00 AM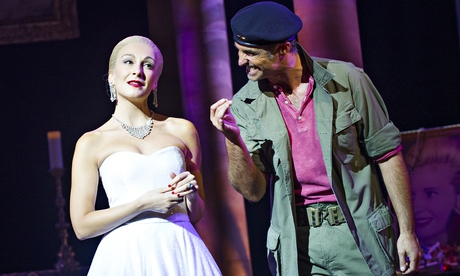 Evita review – shout it loud, showgirl dictatorship is back with a bang
Madalena Alberto skilfully avoids sentimentality in reviving the musical life of Argentina's favourite dictator's wife, though sound issues blunt the sharpness of Tim Rice's lyrics
Michael Billington
23, Sep, 2014 @9:43 AM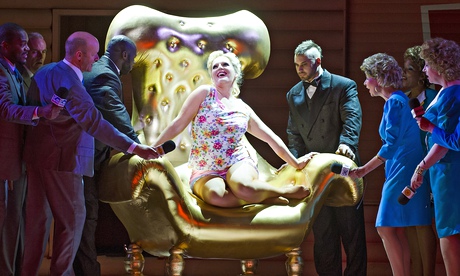 What makes a musical leading lady?
Imelda Marcos, Anna Nicole Smith and Eva Perón are all the subjects of musicals or operas this autumn. Mark Lawson considers what makes a life to sing about
Mark Lawson
12, Sep, 2014 @11:00 AM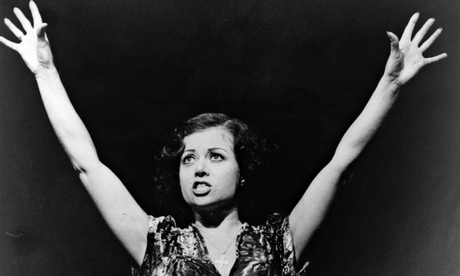 How we made Evita: Tim Rice and Elaine Paige
'In 1974, Eva was in an unmarked grave. Now she's in a tomb engraved with the words: Don't cry for me Argentina'
Interviews by Laura Barnett
09, Sep, 2014 @6:00 AM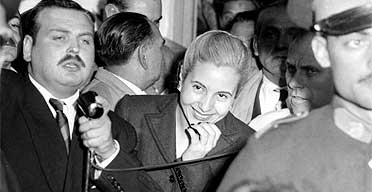 Hidden photos of Evita reveal real woman behind the icon
A more 'intimate, sweet and spontaneous' side of Evita is said to have been revealed for the first time with the discovery and restoration of more than 600 images documenting her six years as Argentina's first lady.
Javier Espinoza
02, Sep, 2007 @10:40 AM
Sale of Eva Peron sparks protest
The silk shroud covering the embalmed remains of Eva Peron sold yesterday at auction for £84,000.
AP in Rome
19, Mar, 2004 @2:48 AM
Eva Peron
She has been dead for half a century, but stage and screen adaptations of her controversial life keep her memory alive. Read our web guide to Argentina's leading first lady.
Gwladys Fouché
26, Jul, 2002 @11:28 AM
Public records: British envoy scorned Evita 'pantomime'
Diplomat's view at odds with later images of Eva Peron.
Alan Travis, home affairs editor
03, Jan, 2001 @1:11 PM