It will by all accounts be one hell of a gaff: a Grade I listed, 13-bedroom, 30,000 sq ft, twin-lift mansion on Regent's Park, complete with spa, heated swimming pool, gymnasium, beauty salon, powder rooms, a children's floor, games rooms, wine cellar, fumoir and staff wing. When the conversion of numbers 1, 2 and 3 Cornwall Terrace – acquired last year for £120m by Sheikha Mozah bint Nasser Al Missned, one of the three wives of Sheikh Hamad bin Khalifa Al Thani, the former emir of Qatar – is complete, the resulting palace is expected to be London's first £200m-plus pad.
But that sum pales into insignificance besides the value of the Qatari royal family's other holdings in London. In a spending spree that started in 2008, the ruling Al Thani family and its assorted investment vehicles, including the Qatar Investment Fund, have acquired a 20% slice of Camden market; posh department store Harrods; 95% of the Shard, at 87 storeys the EU's tallest building; the Olympic village; half of the world's most expensive apartment block at One Hyde Park; the Chelsea Barracks site, and the US embassy building in Grosvenor Square.
Along the way, Qatar has also acquired just over a quarter of Sainsbury's, some 8% of the London Stock Exchange, and nearly 7% of Barclays. As the former Qatari prime minister, Sheikh Hamad bin Jassim bin Jaber Al Thani (not to be confused with the current eighth emir, 34-year-old Sherborne, Harrow and Sandhurst-educated Sheikh Tamim bin Hamad Al Thani, whose London home the neoclassical Cornwall Terrace mansion will be) observed to the Financial Times in a rare 2010 interview, "We are investing everywhere. Even your Harrod's – we took it."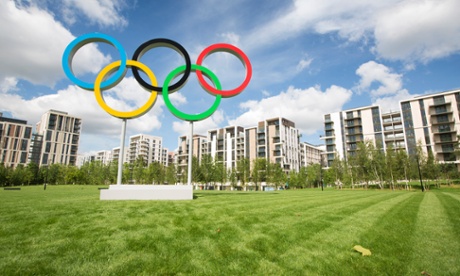 The family have ruled Qatar, a former British protectorate no larger than Yorkshire, for more than 150 years. Thanks largely to oil and gas (Qatar's natural gas reserves of some 34 trillion cubic metres are the third largest in the world, and it still has 25bn barrels of oil), the tiny Gulf state of 2.2m people has become arguably the richest country in the world, topping the world rankings of GDP per capita. While standards of living are in general exceptionally high, Qatar is not yet paradise on earth: ask gays, who risk the death penalty, and foreign workers, who have been grossly abused.
Nor have even the wealthiest Qataris had things entirely their own way in London. Last month, the Qatari Investment Authority was rebuffed in a £2.2bn joint bid with a US property company to buy Songbird, the company that controls Canary Wharf, despite being its largest single shareholder. But the Qataris remained, by some distance, the largest foreign sovereign wealth buyers of real estate in London last year, and most analysts expect that to mark merely a temporary pause in their onward march.
• This article was amended on 10 December 2014 to correct a figure for the Qatari Investment Authority's stake in the London Stock Exchange and to clarify that a bid for Songbird has been rebuffed.