British counter-terrorism police have launched an international hunt to find three London schoolgirls feared to be making their way towards Islamic State (Isis) territory in Syria after fleeing the UK.
The girls, named as Shamima Begum, 15, Kadiza Sultana, 16, and an unidentified 15-year-old girl, slipped out of their homes in east London last Tuesday and caught a flight to Istanbul, Turkey, from where they are thought to be travelling to the Syrian border.
In the first public appeal of its kind, Scotland Yard counter-terrorism detectives pleaded for information about the whereabouts of the girls and urged them to return home to their "devastated" families.

The three girls, all students at Bethnal Green academy in east London, were friends with a 15-year-old girl who is believed to have travelled to join Isis last December.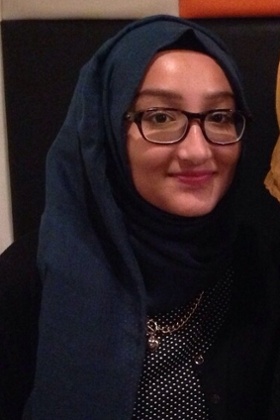 The three girls were interviewed in December by detectives about the whereabouts of their friend but were not themselves considered at risk of fleeing Britain. There are now concerns that the girls may be planning to meet up with their friend in Isis-held territory.
Counter Terrorism Command (SO15) Commander Richard Walton said: "We are extremely concerned for the safety of these young girls and would urge anyone with information to come forward and speak to police. Our priority is the safe return of these girls to their families.
"We are reaching out to the girls using the Turkish media and social media in the hope that Shamima, Kadiza and their friend hear our messages, hear our concerns for their safety and have the courage to return now, back to their families who are so worried about them."
Counter-terrorism officers said the three girls left their homes before 8am last Tuesday providing their families with plausible reasons as to why they would be out for the day. One of the girls told her family she would be studying.

Instead they met and travelled to Gatwick airport. They boarded Turkish Airlines flight TK1966, which departed at 12:40pm to Istanbul, Turkey and landed at 6:40pm local time.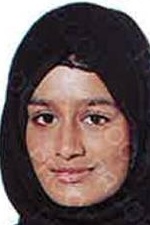 Walton said it was possible the girls have not yet travelled far from Istanbul, given the snowy weather conditions there, but they are thought to be intending to go to Syria.
Turkish Airlines is facing questions about why it failed to notify police that the girls were travelling alone on a well-worn path to Isis-held territory.
Walton said: "We have been engaged with the airlines on this issue for some time and we've had some cooperation with the airlines. On this particular occasion, we weren't notified that these girls were travelling. If we had been notified then we might have been able to intervene."
Rushanara Ali, MP for Bethnal Green and Bow, the constituency where the girls went to school, said questions needed to be asked about border controls.

The girls left at a time when British counter-terrorism officials had been warning of the dangers of people traveling to Syria, often via Turkey, to join extremist groups. Ali said: "We need the government to look at the arrangements at border control and whether they are appropriate for unaccompanied minors on these routes."
Shamina, who travelled using her sister Aklima's passport, is described as approximately 5ft 7in tall. She was wearing black thick-rimmed glasses, a black hijab, a light brown and black leopard-print scarf, dark red jumper, black trousers and jacket, and was carrying a dark blue cylindrical holdall with white straps. She is a British national and speaks English with a London accent. She also speaks Bengali.

Kadiza is described as 5ft 6in tall, of slim build and wearing black-rimmed glasses, a long black jacket with a hood, grey striped scarf, grey jumper, dark red trousers, and carrying a black holdall. She is also a British national who speaks English with a London accent, and also speaks Bengali.
The third missing girl, who is not being named at the request of her family, is described as 5ft 6in tall and of slim build. She was wearing black thick-rimmed glasses, a black headscarf, long dark green jacket with fur-lined hood, light yellow long-sleeved top, black trousers, white trainers and carrying a black Nike holdall. She speaks English and Amharic.
Salman Farsi, a spokesman for the East London Mosque, said a sister of one of the girls approached the mosque for help and had broken down in tears on the phone. "I told her that if you need anything from us just let us know and she said that all they need is our prayers and she started crying – that really upset me. I can empathise with them. The community here is quite close and this feels quite close to home," he said.
Farsi said the girls had been misled and manipulated but said he did not know who or what had persuaded the girls to flee Britain.
During a hastily arranged press conference at Scotland Yard, Walton said officers were concerned about the numbers of girls and young women who have or are intending to travel to Syria to link up with Isis.
Although Walton declined to estimate how many British girls and woman have made the journey, counter-terrorism experts in the UK have put the figure at about 50. Many are believed to be based in Raqqa, the eastern Syrian city that has become an Isis stronghold.
Women and girls are thought to make up about 10% of those leaving Europe, North America and Australia to link up with jihadi groups.
Walton said: "It is an extremely dangerous place and we have seen reports of what life is like for them and how restricted their lives become. It is not uncommon for girls or women to be prevented from being allowed out of their houses or if allowed out, only when accompanied by a guardian.

"The choice of returning home from Syria is often taken away from those under the control of Islamic State, leaving their families in the UK devastated and with very few options to secure their safe return.
"If we are able to locate these girls whilst they are still in Turkey we have a good possibility of being able to bring them home to their families. Anyone with any information about where they are should call the incident room via the freephone anti-terrorist hotline number on 0800 789 321."