Fiona Burrows is the kind of activist that hunters in Malta love to hate.
The Nottingham 30-year-old has been threatened, cursed at, and pushed around while doing the job she says she lives for: stealthily filming the illegal hunting of protected migratory birds and reporting perpetrators to the police.
Burrows takes precautions – she always parks her car facing an exit route and has even bought wigs to avoid detection by hunters – but she thinks these are probably not enough.
"Something bad is going to happen to me sooner or later," she says. "It's inevitable."
The simmering tensions between bird lovers and hunters could reach a tipping point this weekend when a referendum, the first of its kind on Malta, will ask whether hunters should continue to be allowed to shoot quail and turtle doves in the spring, when birds stop for a rest in the country on their journey from Africa to northern Europe.
According to government-compiled data that is based on hunters' own reports, and disputed by bird activists, about 2,480 turtle doves and 1,688 quails were shot during the 2014 autumn season, the lowest number ever recorded. In the spring, 4,131 turtle doves were shot – or 38% of what is permitted by law – and 637 quail.
Spring hunting is illegal in the rest of the European Union but Malta has been granted special permission to hunt in this period after a controversial 2009 decision by the European court of justice. The permission only allows for the hunting of quails and turtle doves, not any other protected species.

If supporters of a ban succeed, and polls show they have a six percentage point edge, it will be the end of that special status. As well as calling time on a divisive tradition, a victory for anti-hunting campaigners would also be viewed as an expression of defiance against the two main political parties, which activists say have supported the hunting lobby because they fear retribution in elections that can turn on razor-thin margins. Both party leaders have said they do not personally support a ban.
Saviour Balzan, one of the main figures in the pro-ban camp, said: "From our point of view, we are stopping something that neither party has had the metaphorical balls to stop. It is empowering for people from different backgrounds to take things in their own hands and send a message to the political class."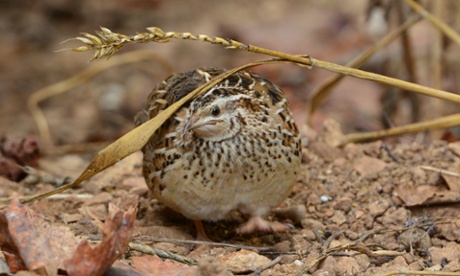 Saturday's vote, in which more than half the electorate has to take part in order for the result to be valid, has put hunters on the defensive. They argue that they have become a targeted minority in Malta and unfairly branded as barbarians by extremists who are intolerant of their hobby.
Mark Mifsud Bonnici, who runs a hunting association, said: "We're being depicted as a breed that is separate from everyone else, that we are not human anymore, that we are public enemy number one.
"What really is simply an issue of 19.5 days of hunting in the spring, which the court has said is our right, has turned into what people think of as a wholesale massacre of turtle doves and quails."
Sitting in his cool, stone home, Mifsud Bonnici rejects arguments about the turtle doves' decreasing population, saying the decline is not alarming, even to EU officials.
Conservationists, however, paint a different picture. "Turtle doves have seen a 74% decline across Europe since 1980. To say this is not concerning is a policy of bury your head in the sand and keep shooting until there are none left," said Joe Duckworth, the chief executive of the League Against Cruel Sports in the UK.
With just days to go before the vote Balzan, the founder of the English-language newspaper Malta Today, and the two other faces of the pro-ban campaign – Mark Sultana, a charismatic spokesman, and Moira Delia, a television presenter – head to the nearby island of Gozo to record a final appeal for votes to be shown on public television.
A van full of activists who are ready to go door-to-door handing out fliers has got lost on the way, and one of the organisers is on the phone trying to organise getting up to 20 wheelchair users to the polls on Saturday. However, the disorganised bunch cautiously believe victory is within reach.
"If this goes through, it will be such a positive change, also for the tourist aspect," Delia said. "We hate to hear that we [the Maltese people] aren't bird lovers; we are. The hunters' voices have been loud but we are shouting louder this time."
Delia said the issue was far more contentious than others that had come up recently in this devoutly Catholic country, including a new gender identity law which is being hailed as a progressive model by LGBT activists around the world.
She said: "Whatever happens, it will not be easy on us. We've been tagged for life."
Activists on both sides agree that hunting in Malta has changed radically since a crackdown on the rules after the country joined the EU in 2004. While small stuffed birds used to dangle from rear view mirrors – the Maltese version of fluffy dice – such displays are now rare and hunters can face hefty fines of up to €5,000 (£3,600) and jail if they are caught killing protected species.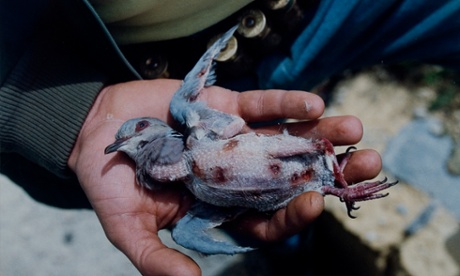 Under new self-regulatory rules, hunters are supposed to send text messages when they make a kill so their activities can be monitored. But Steve Micklewright, the British executive director of Bird Life Malta, which is leading the charge on the referendum, said there was little correlation between shots fired, often on private land, and the SMS traffic he monitored.
"Malta is a war zone for birds," he said. "I've seen injured eagles, birds of prey and cuckoos."
The legality of spring hunting gave hunters cover to illegally hunt other birds with abandon, Micklewright said.
Even Maltese people who are not involved in the cause say they know to steer clear of public land, where hunting is allowed during the season because of the constant gunfire.
"There's a place called Riviera Martinique," said Lisa Vella, a Maltese citizen who lives in London. "You could be there sunbathing and they will shoot over your heads. It's a bit intimidating." Vella, who said she would vote for the ban, having taken advantage of a government subsidy that allows citizens to fly back to Malta at heavily discounted rates during an election.
For her part, Burrows is being kept out of the field having recently sprained her ankle while chasing a trapper. She hopes spring hunting will be banned, but is not convinced much will change even if it is. Last year, the government briefly closed the season after a hunter made an illegal kill. Yet the hunting carried on illicitly, she claimed.
"They are so obsessed and passionate about [spring hunting] that they will take any risk to continue their addiction."