For 30 years it has remained one of pop's most polarising songs – a track that has raised millions for charity while also being described by Morrissey as a "daily torture on the people of England".
Now it is set for another release. Sir Bob Geldof and Midge Ure have announced that the Band Aid classic Do They Know It's Christmas? is to be covered for the fourth time, this time to raise funds for the fight against Ebola in west Africa.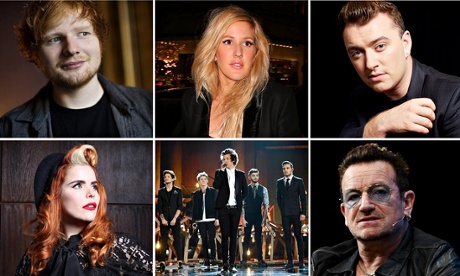 The track, written in 1984 by Geldof and Ure to raise money for the famine in Ethiopia, is to be re-recorded by some of the biggest-selling British pop acts, from One Direction, Sam Smith and Ed Sheeran to Adele, Emeli Sandé and Ellie Goulding. Bands Bastille and Mercury prize-winning Elbow have also confirmed they are on board, along with Coldplay and Bono – the third time the U2 frontman has contributed to a Band Aid recording.
Speaking to a press conference in London, Geldof dismissed claims he was doing it for nostalgia and said it was concern about the situation in west Africa that had prompted him and Ure to "gather the pop crowd together again and do our thing".
He said: "We called up some giants, and they said they would come again to the party. Three weeks ago I got a call from the UN saying they required a 20% increase across the board. They are very concerned about the situation in west Africa."
He added: "It's tragic that modernity has released this beast in the world. This Ebola. This illness renders humans untouchable."
Geldof pleaded with people to put aside their reservations about the song in aid of a good cause. "It really doesn't matter if you hate this song or you don't like this song, you have to buy this thing," he said. "I really urge everyone. Don't download it, don't look at it on YouTube. It's a couple of quid. It's a great thing to do at Christmas."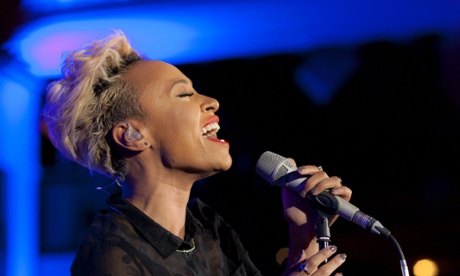 Geldof confirmed he had "re-tweaked" the lyrics to Do they Know It's Christmas? to reflect the Ebola cause, and said all the proceeds made from the song will go towards battling the "pernicious illness". The sleeve artwork for the song will be designed by artist Tracey Emin.
He continued: "I don't like doing this stuff; it's quite embarrassing calling people you don't know, but it was that, more than anything else, that those people needed to be supported across the board, not just the people suffering from this filthy little virus."
The 1984 original, which featured the voices of George Michael, Bono, Duran Duran and Bananarama, sold 3.7m copies and raised £8m for famine relief in Ethiopia. It was re-recorded again in 1989 and the most recent reincarnation was in 2004, featuring Jamelia, Ms Dynamite and Will Young, as well as a rap from Dizzee Rascal and instrumentals from Radiohead's Thom Yorke and Jonny Greenwood, to raise money for wartorn Darfur in Sudan.
Geldof confirmed that the single will not be available on Spotify until January, adding "I'm a Taylor Swifty", referring to the singer's decision to pull her catalogue from the streaming service. He also said he had spoken to Quincy Jones to help reconvene the American artists, and had written to David Bowie to ask him to introduce the video as he did in the 1984 version.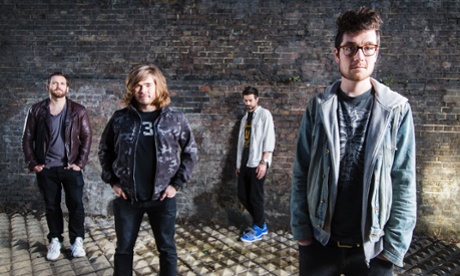 The Band Aid 30 musical collective plan to record the new version of the track on Saturday to be available for download on Monday morning. Ure said while many artists had confirmed they were on board, the final line-up was still not set in stone: "We don't know who exactly is turning up yet. We will decide on the day. It's the contribution that is important, not what you sing."
The single's release date is also still unknown, but it is likely to follow the precedent of all three previous Band Aid versions and top the Christmas charts. Versions will also be recorded in France, Germany and the US. "Think Daft Punk. Think Johnny Hallyday," Geldof told the press conference.
Speaking about how he came to be involved in the project, Ed Sheeran said: "Chris [Martin] came and sat with me at my O2 gig before Bob rang up. I was already on board before I was on board. Geldof knows everyone. I still haven't met him but he managed to get my number."
Confirmed Band Aid 30 artists

One Direction
Adele
Ed Sheeran
Bastille
Foals
Elbow
Ellie Goulding
Emeli Sandé
Sam Smith
Olly Murs
Coldplay
Underworld
Sinead O'Connor
Paloma Faith
Bono