It is arguably one of the most effective political songs in pop history. Just over 30 years ago, in March 1984, Jerry Dammers released Free Nelson Mandela with his band the Special AKA, and this straightforward, cheerful but angry demand for the release of South Africa's most celebrated political prisoner became a top 10 hit in the UK, a bestseller across Europe and a no 1 in New Zealand.
More importantly, it was heard in South Africa where it was banned but became an anthem in the fight against apartheid.
Dammers said: "I was watching the news one day and they showed a football match in South Africa where the song was being played on the loudspeakers. I don't know how they did it but it was amazing to see."
Now Dammers is being honoured in South Africa, a country that he has never visited before. This Sunday at the Union Buildings, the official seat of the South African government in Pretoria, he will receive one of the country's highest awards, the Order of the Companions of OR Tambo, for outstanding work benefiting the country.
"I never expected anything like this when I wrote the song," Dammers said. "It's a fantastic honour and it's amazing that it's remembered in South Africa. But it's important to remember that I did what any decent person would do in my position. And it's nothing compared to the sacrifices the people in South Africa made to fight apartheid."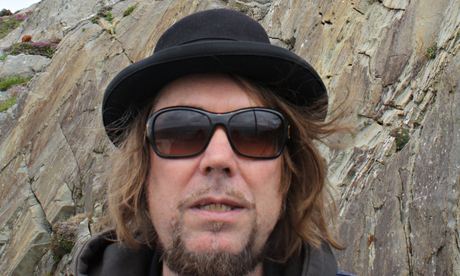 Special events are being held at the weekend to mark Freedom Day, the 20th anniversary of South Africa's first democratic elections, in which Mandela was elected president.
Also being honoured in Pretoria are the former Labour leader Lord Kinnock, who served on the anti-apartheid movement executive committee, the Lord Attenborough, who directed the film Cry Freedom!, and the producer-composer Quincy Jones, a staunch supporter of the cultural boycott against apartheid-era South Africa.
Other Freedom Day events will include the premiere of the film One Humanity, which explores the history of the anti-apartheid campaign and the impact of the Mandela 70th birthday tribute concert, held at the old Wembley stadium in London in 1988 and seen by an estimated television audience of 600 million people around the world. A premiere will be held simultaneously in London at Bafta.
It seems fitting that Dammers should receive an award named after Oliver Tambo, who was president of the African National Congress while in exile from South Africa.
It was Tambo's son Dali, the founder of Artists Against Apartheid, who asked Dammers to start a British branch of the movement, which demonstrated against Paul Simon at the Royal Albert Hall during his Graceland tour for breaking the cultural boycott.