Zhang Ming, political science professor, Renmin University, Beijing
To implement political reform, the government needs certain conditions. Right now China's economic situation isn't very good. To fix this, the best method for China would be to open up its state-owned enterprises (SOEs), to break them down into private enterprises.
If they do this then there will be a positive turn in the economy, and then they might have enough capital for actual political reform.
If there's no reform, the consequences will be severe. Economic, political and social crises will all occur simultaneously and this will throw Chinese society into chaos.
Wen Yunchao, Hong Kong-based blogger known as Bei Feng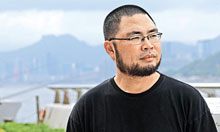 The biggest problem isn't political reform, it's the economy. China's economic situation right now is terrible. Just look at southern China – the economy there is really bad there.
They should break the monopolies of SOEs. They should also give the public a space on the internet for opinion polls. People are very unsatisfied with things, and if there are no major changes in the next few years, then public opinion, social protests, and political protests will all move beyond the government's control.
Li Bo, head of Friends of Nature, an environmental NGO in China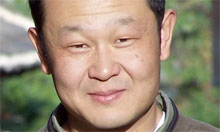 The environmental assessment of development projects should be much more open. The possible existence of risk for any project – technological and economic, or social and political – should be fully discussed before the project is implemented.
Right now, according to the law, there is a process for environmental impact assessment. But the people who are in charge of executing these are only responsible to their seniors, not to the people under them. So these processes aren't very open, and their discussions aren't transparent.
Because of this many projects are approved, and then their problems are only discovered afterwards. Like the recent PX incident – there's a lot of fear and rage. These things can really tear a society apart.
Yan Anthea Zhang, strategic management professor, China Europe International Business School, Shanghai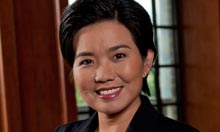 The Chinese government has been encouraging indigenous innovation within the past five to 10 years – if we look at the number of patent applications, the number has gone up very quickly. But there are questions about patent quality. In China there are so many R&D projects, but too much funding has been spent on fast, easy innovation projects instead of big, long-term, risky projects with great potential.
Based on my research, filing a high number of patents can help a company get R&D funding from the government, even if number of patents has no effect on post-intellectural property office performance. So there's a significant waste of capital, and the basic ability of Chinese companies might be overestimated.
Bo Zhiyue, senior research fellow, East Asian Institute, National University of Singapore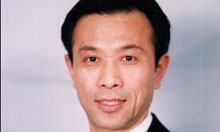 I think the first thing would be to do something about corruption in the Chinese Communist party, because it's so rampant. If they don't do anything about this, they will lose credibility very quickly. There are huge vested interests behind this corruption, and a lot of government officials and party leaders are a part of these vested interests. So they themselves are liable.
If a politburo standing committee member such as Wen Jiabao is allegedly corrupt, then nobody else is immune from this problem. If committee members are also suspected of corruption – and if they don't do anything about it – there's going to be a deep crisis. Eventually the credibility deficit will become so huge that it could mean the collapse of the CCP as the ruling party.
What should be the main priority for Xi Jinping? Share your suggestions below.