The last surviving person in the world known to have served in uniform during the first world war has died in a care home a fortnight short of her 111th birthday.
Florence Green, of King's Lynn, was briefly a mess steward serving with the Women's Royal Air Force at airbases in Norfolk at the very end of the war. She joined up at the age of 17 in September 1918, two months before the war ended, and left the service the following July.
Her death follows that of Claude Choules, who saw active service in the Royal Navy, who died aged 110 in Australia last May. Harry Patch, the last veteran known to have served in the trenches on the western front, died aged 111 in 2009.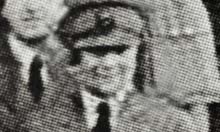 Mrs Green had lived with her 90 year-old daughter May until late last year. Her youngest daughter, June Evetts, 76, who lives in Oundle, near Peterborough, told the Eastern Daily Press: "She led an amazing and extraordinary life. She must have seen a lot of changes in her time.
"I never heard anyone say a bad word about her. She would never blow her own trumpet and certainly wouldn't shout about the fact she was the last veteran. She was very proud of what she did and we are all very proud of her. Her death does close the book on the first world war as there are no veterans left now."
Mrs Green married her husband, Walter, a porter at King's Lynn station, two years after the war. He died in 1970. The couple had three children and there are four grandchildren and seven great-grandchildren.
Mrs Green's story emerged in 2010 after a researcher uncovered her records. On her 109th birthday, Wing Commander Adrian Burns and mess steward Hannah Shaw, from RAF Marham, visited her to present a birthday card.