Whether you're a fan of the "mumpreneur" label or not, it's being pushed aside by the rise of a new breed, the "dadpreneur". A survey from NotOnTheHighStreet shows that half of working fathers find themselves questioning whether work is worth sacrificing time with their children, and are starting their own businesses to find a better work-life balance.
We meet three fathers looking for a different way to work:
Alec East, digital strategist and founder of Narrative Industries
"I was working in the film industry, designing and running motion graphics on film sets, where twelve to fourteen hour days are the norm. On one particular film I was unexpectedly called onto set and, as the shoot ran on longer than expected, I realised I was going to be late to pick up my first-born from nursery. All wanted to do was go and pick her up. That's when I realised that my priorities had changed.
My other-half is a neo-natal nurse specialising in premature & difficult births. When a baby stops breathing, she's the one they call to resuscitate it. Her job is, therefore, more important than mine and when one of us has to leave work it makes sense for it to be me.

It took several years to get the formula right. We made a few poor decisions along the way, but we have a good balance now. She works part time because she loves her job and didn't want to give up entirely, and I now run a successful digital agency out of Bedford where we have a policy of not working late or at weekends.
I was very fortunate to find my amazing business partner who also believed in a work-life balance."
What does being a dadpreneur mean to you?
"I love what I do so it's actually a privilege for me to make money from it. Sure, there are bad days, but I've been a waiter, a civil servant, a van driver, a shop worker and even picked potatoes for money before I found my niche in the creative industries. Even now my role changes on a daily basis."
What advice would you give to men thinking about doing it?

"Be professional, consistent and committed. In many ways striking a good work-life balance while running a business requires the same qualities as being a good parent. Honesty, organisation, good communication and knowing when to say know "no" goes a long way in both scenarios.
Be organised. The chances are that your clients, the school and your kids are not very organised so you have to make up for them as well as yourself. Plan ahead… months ahead.
Never use your kids as an excuse. It's not their fault and no-one will think better of you."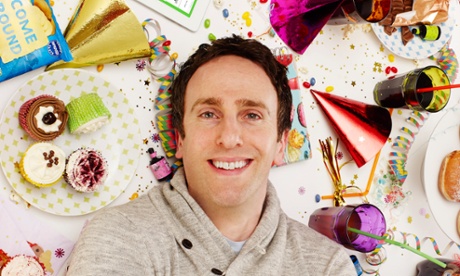 Giles Harris, founder of influencer marketing agency ComeRound.com
"I had a great job in a great company where I was lucky enough to fulfil most of my career ambitions. The only one I couldn't really fulfil was my desire to start up a business. I had no problem deciding whether to take the plunge or not, as I have a simple process for tricky decisions: will I regret what I'm thinking of doing, or will I regret not doing it? More often than not, it's the latter. Luckily for me the decision to start up comeround.com coincided around the time of the arrival of our second child."
What has been the best bit of being a dadpreneur?
"Having a better chance at coping with the "juggling challenge". Running my own business means I can be there for school performances and sports days unlike many other dads. It also means I can take my children to school every day."
What has been the hardest bit?
"The sheer highs and the sheer lows. Everything is magnified when it's your own business. Bad news is utterly depressing whereas good news is amazing. It's probably harder to separate work life from family life. I try hard not to let my work mood spill into my family life, but that can often be difficult."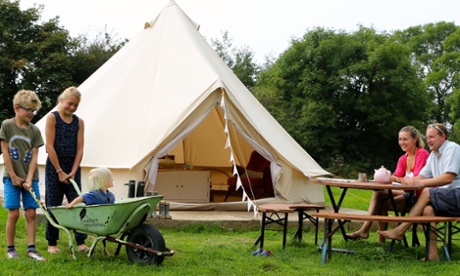 Mike Kitchen, founder of Rocket Gardens, a Cornwall based business that supplies instant vegetable, fruit and herb gardens to customers across the UK
"I took 18 months off work when my children were young, to get stuck into family country life, growing vegetables and living off the land. This proved very time consuming and inspired me to create a product that offered people the chance to live the good life, without needing to give up quite so much time.
I think being an entrepreuner as well as a parent just allows me more flexibility in my family life. Dads have been out on the farm for years and years, the original dadpreneurs I suppose! But with the advent of the internet, super fast broadband in rural areas and better logistics the farming industry has been less restricted, so modern dads like me have been able to expand into new areas."
What has been the best bit of being a dadpreneur?
"Today I've had breakfast with my children and later we're having some friends over for lunch. Between these family moments I'll be taking calls, having meetings and working out on the farm. I can integrate my family into my work life and I feel really fortunate to be able to do this. I think it's nice for the kids that I feel accessible - they can pop into the office to tell me how their day has been, or jump on a tractor with me on the farm."
What advice would you give to men thinking about doing it?

"I've never had a "proper" job so I'm unsure whether I'm best placed to give advice! But I think everyone should find something they are really passionate about, get out there and do it."
Should we get rid of the mumpreneur / dadpreneur style labels altogether?
"I think they are a bit cheesy to be honest, there's no need to label or stereotype for the sake of it. A good idea is a good idea, whether a parent had it or not!"