World's first smog filtering tower goes on tour
A seven metre tall tower designed by Daan Roosegaarde filters dirty air, releasing bubbles of smog free air. Does it detract from tackling causes of air pollution?
Elisabeth Braw
19, Sep, 2015 @9:49 AM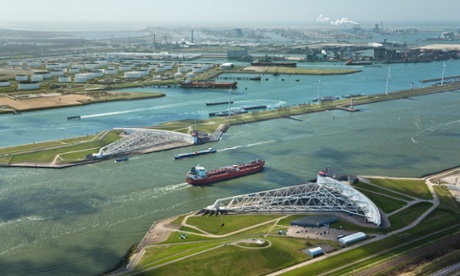 How a children's playground protects Rotterdam from flooding
Somewhere that's 80% below sea level has to be innovative in its struggle against the tides. But will the Dutch city succeed in being climate proof by 2025?
Jim Hall
11, Feb, 2015 @8:15 AM

Rotterdam: designing a flood-proof city to withstand climate change
The Dutch delta-city is preparing for the battle with climate change through innovative sponging and water storage design
Elisabeth Braw
18, Nov, 2013 @3:30 PM