Cornel West accuses Harvard University of 'spiritual bankruptcy'
Author and activist announced his departure in March but has now published resignation letter which cites 'superficial diversity' and 'spiritual rot'
Alison Flood
16, Jul, 2021 @9:51 AM
Cornel West: 'George Floyd's public lynching pulled the cover off who we really are'
As the US philosopher and civil rights activist looks ahead to the presidential election, he discusses Joe Biden, Black Lives Matter and why Barack Obama was more Kenny G than John Coltrane


Hugh Muir
19, Oct, 2020 @5:00 AM
Ta-Nehisi Coates quits Twitter after public row with Cornel West
West called Coates 'neoliberal face of the black freedom struggle' in Guardian column that provoked furious debate in black and activist circles
Jamiles Lartey
20, Dec, 2017 @5:01 PM
Cornel West: Bernie Sanders is an insurgent on par with Jesse Jackson
Leading African American supporter of the independent senator running for president says Sanders campaign 'is even more progressive' than Jackson's
Steven W Thrasher
21, Sep, 2015 @1:00 PM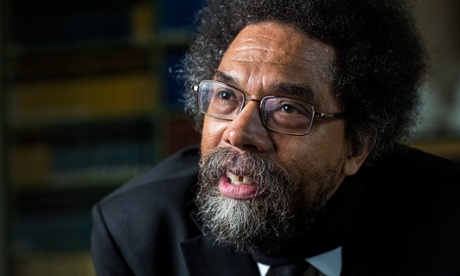 Cornel West: Australia is on the path to US-style fascism
Any country that connects mass surveillance, corporations, big money and even bigger government is in trouble, says the American academic
Jim Poe
09, Jun, 2015 @2:49 AM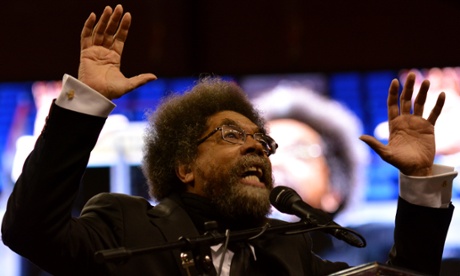 The Cornel West-Michael Eric Dyson feud is petty. Black people are dying in the streets
The circular confrontation is of such an insular nature there are no sides to take, just disappointment that the two academics are fighting one another
Gary Younge
20, Apr, 2015 @7:57 PM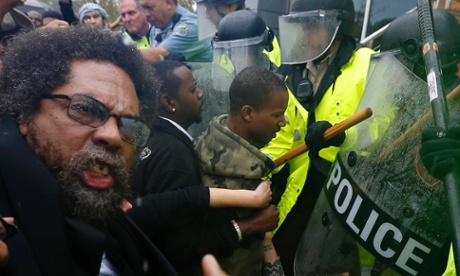 The only 'outside agitators' left in Ferguson are the white cops who don't live here | Nyle Fort
Nyle Fort: When conservatives and liberals in power put protestors in a box, how can we have any progress?
Nyle Fort in St Louis
16, Oct, 2014 @11:30 AM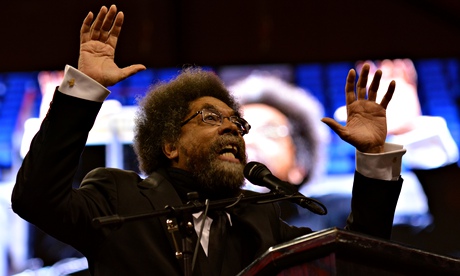 St Louis protests: Ferguson activists reject religious leaders' platitudes
Younger black generation rails at ineffectiveness of peaceful tactics as day of mass civil disobedience begins across city
Chris McGreal in St Louis
13, Oct, 2014 @7:47 AM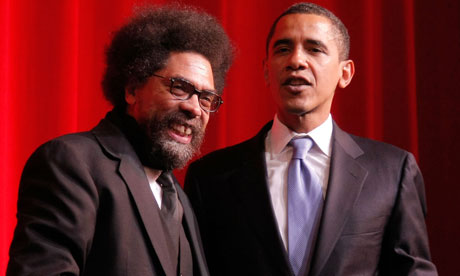 Cornel West and Tavis Smiley do a disservice to African Americans | David Dennis
David Dennis: I used to revere these two prominent black intellectuals. But lately, their critical voices have turned to crude Obama-bashing
David Dennis
26, Jul, 2013 @12:30 PM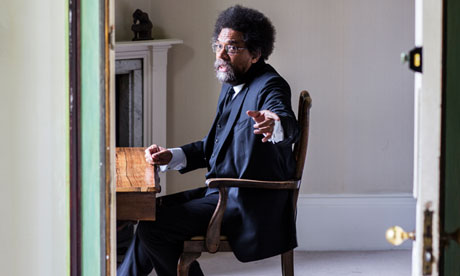 Black, Asian, perhaps Caucasian. Do labels do us any good?
Hugh Muir: As much as we may dislike them, people can't help placing themselves and each other in categories. As time passes, we also often feel the need to change their names
Hugh Muir
02, Jun, 2013 @7:00 PM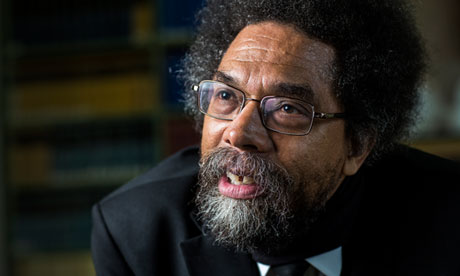 Cornel West: 'They say I'm un-American'
The American academic and firebrand campaigner talks to Hugh Muir about Britain's deep trouble, fighting white supremacy and where Obama is going wrong
Hugh Muir
13, May, 2013 @6:00 AM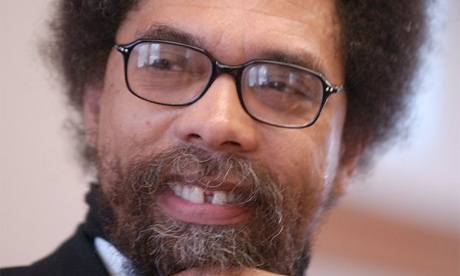 The old-time religion of Cornel West's marxism | Mukoma Wa Ngugi
Mukoma Wa Ngugi: West's attack on President Obama for betraying social and racial justice reveals a doctrinal leftism unable to address change
Mukoma Wa Ngugi
04, Jun, 2011 @1:00 PM