Why It's Kicking Off Everywhere review – Paul Mason restages global protests
The audience play their part in the Arab Spring and debate whether Occupy curbed capitalist power as the journalist interrogates a decade of revolt
Lyn Gardner
30, Mar, 2017 @11:00 PM
Insatiable by Stuart Sim review – neoliberalism and the greedocracy
Greed has always been with us, but now there is hardly a sector of public life where it is not a rampant influence. What can be done?
Jonathan Steele
15, Mar, 2017 @3:00 PM
Capitalism, austerity, revolution: why we took part in the Million Mask March
Thousands of anti-capitalism and pro-civil liberties protesters took part in a march in central London. We asked them why
Carmen Fishwick and Guardian readers
07, Nov, 2016 @11:17 AM
Occupy Buenos Aires: the workers' movement that transformed a city, and inspired the world
The Argentinian capital's many cooperatives showed that Occupy movements were not simply a response to economic crisis – they could be sustainable business models, too. So why are they now under threat?

Matt Kennard and Ana Caistor-Arendar in Buenos Aires
10, Mar, 2016 @12:56 PM
London's public and private spaces – can you spot the difference? Quiz
Just because it has benches and fountains doesn't mean it's public space. As land in the UK capital is transferred into private hands, can you tell which is which?
The privatisation of cities' public spaces is escalating. It is time to take a stand
In the first of a series on the changing nature of urban space, academic geographer and gonzo urbanist Bradley L Garrett discusses 'Pops' – privately owned public spaces – and asks who our cities are really for
Bradley L Garrett
04, Aug, 2015 @7:15 AM
City of London police put Occupy London on counter-terrorism presentation with al-Qaida
Anti-capitalist campaigners described as 'domestic extremism' and put on slide with pictures of 2005 London bombing and the 1996 IRA bombing
Ben Quinn
19, Jul, 2015 @5:21 PM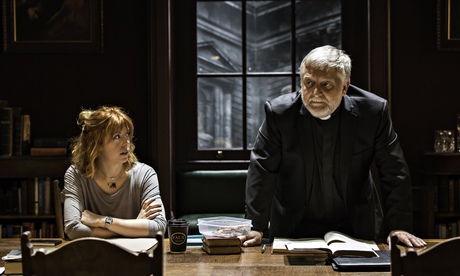 Temple review – sedate rather than stirring
Steve Waters's recasting of events surrounding the Occupy protests is scrupulously balanced but lacks animation
Susannah Clapp
31, May, 2015 @6:00 AM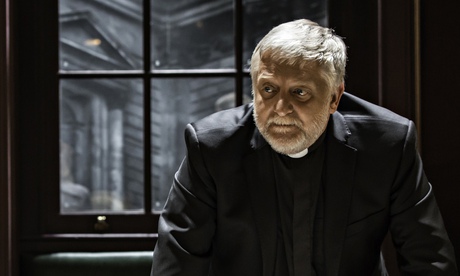 Temple review – an immaculate reimagining of the Occupy London protests
Donmar Warehouse, London
Simon Russell Beale plays the dean of St Paul's with exquisite finesse, in a play that asks big questions about the role of the church in the modern world
Michael Billington
28, May, 2015 @1:15 PM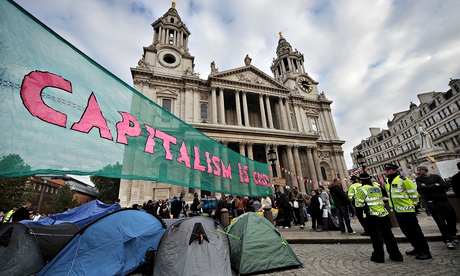 Giles Fraser: my hopes for the Occupy St Paul's drama that puts me on the stage
When anti-capitalist protesters set up camp on the steps of St Paul's in London, its canon chancellor found himself at the heart of a crisis that shook the church even more than the City. As a new play, Temple, explores the affair, he questions the very existence of the cathedral itself
Giles Fraser
24, May, 2015 @5:00 PM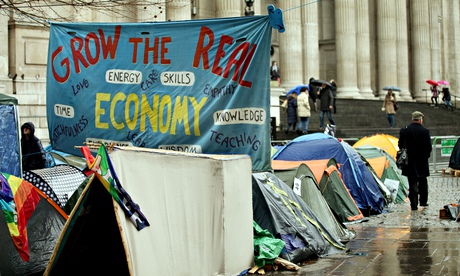 Civil society urges politicians to transform the finance system
Manifesto backed by 11 organisations calls on next government to create a finance system that serves society, the environment and the wider economy
Chris Hewett
05, Jan, 2015 @7:00 AM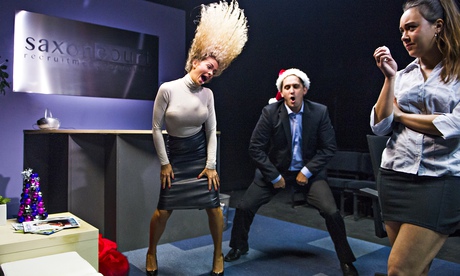 Saxon Court review – bullying bosses rule the office but not the world
Daniel Andersen's drama about a recruitment firm during the 2011 financial meltdown says a lot about work politics but not the bigger picture, Michael Billington
Michael Billington
25, Nov, 2014 @4:57 PM