Kate and Gerry McCann were absent when the detective who represents probably the last hope of finding their daughter Madeleine, calmly outlined the new evidence he had unearthed about her disappearance.
They were not in the room, but they were the driving force behind what is the most significant development in the hunt for Madeleine since the inconclusive Portuguese investigation was shelved in 2008.
After many years in which they have pursued a relentless and at times lonely search without police guidance for any clues about what happened to their daughter, the McCanns are now being supported throughout by a family liaison officer from the Metropolitan police.
"They are being kept up to date with every development," said Deputy Assistant Commissioner Martin Hewitt.
That support will continue in the weeks and months ahead as the complex police inquiry, which is being run from the UK with the help of the Portuguese and other European police forces, develops.
It was the McCanns' dogged determination that led to the creation of the Met police review of all the evidence and information in the case in 2011.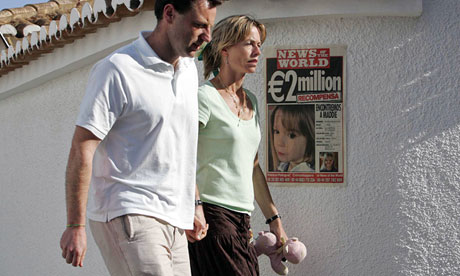 After years of using private detectives to pursue fleeting sightings and clues which dissolved into nothing, Kate and Gerry McCann turned in desperation to David Cameron for help. His request to the Metropolitan police to review the case was embraced by the senior investigating officer, Detective Chief Inspector Andy Redwood.
While some questioned the scale of the task the Met was taking on, Redwood and his team set out to first collect the tens of thousands of documents from the various authorities and private detective agencies involved, then to have them translated and later put into the police system using the latest computer software to sift and cross-check information.
It is an ongoing task which Redwood admits has been an enormous challenge. But the careful and forensic nature of the process has cleared a path through the mountains of documents and identified the leads and potential suspects for which Madeleine's parents have longed.
In the background, the negotiations with the Portuguese prosecutors and police have been continuous. This investigation, the Met says, is being done hand in hand with their Portuguese colleagues in a determined effort to move the inquiry forward.
As the police team move into the phase of a full-blown criminal investigation, Scotland Yard is asking for media restraint. If and when arrests take place that call will no doubt be severely tested, but the police hope that this time round there is enough support in place to help the McCann family through the developments as they unfold.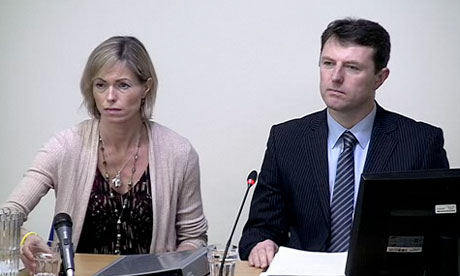 Whatever happens next with the inquiry, it is the tenacity of Kate and Gerry McCann which has created what amounts to the best opportunity yet of finally finding the truth about the disappearance of Madeleine.