The 50 greatest HBO shows ever – ranked
From juicy dramas about polyamory, bootlegging and the 'golden age of porn' to the most jaw-dropping documentary moment of all time, HBO is known as the home of prestige TV. As it turns 50, here are its greatest hits so far
Michael Hogan and Sammy Gecsoyler
08, Nov, 2022 @4:49 PM
David Simon: 'If you're not consuming porn, you're still consuming its logic'
The Wire creator talks about his new TV drama, The Deuce, which examines the porn industry's impact on US society
David Smith
10, Sep, 2017 @8:15 AM
Moonlight's Mahershala Ali: anti-Islam prejudice 'not a shock' if you have grown up black
Oscar-nominated Muslim actor reveals additional discrimination he has faced since converting to Islam in 1999
Andrew Pulver
21, Feb, 2017 @12:01 AM
Agnieszka Holland says cinema is a 'boys' club' that ignores women
Acclaimed film-maker says TV is now a more female-friendly environment and criticises Hollywood for refusing to believe women can make blockbusters
Ben Child
14, Apr, 2016 @10:14 AM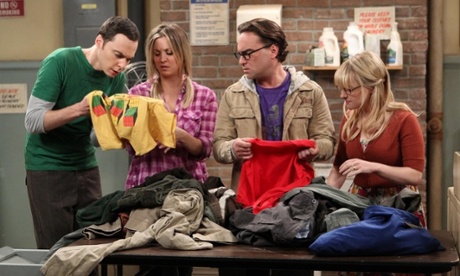 Emmys 2014: let's hear it for the losers
Who cares who should win? From Jon Hamm in Mad Men to the entirety of The Big Bang Theory, here's who has no chance at all

Brian Moylan
22, Aug, 2014 @3:21 PM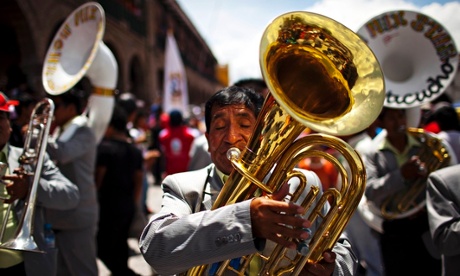 Readers recommend: best brass songs
Trombone to tuba, cornet to sousaphone, New Orleans to India, or colliery to marching military, let's trumpet those tubes and valves, says Peter Kimpton

Peter Kimpton
26, Jun, 2014 @9:00 PM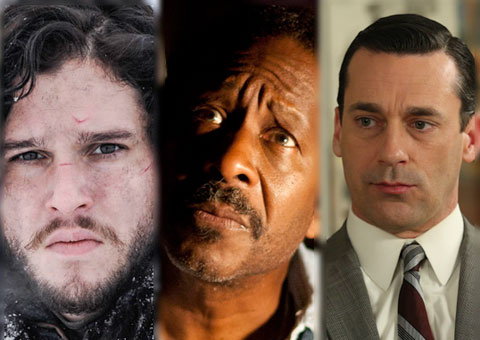 The week in TV: Mad Men; Case Histories; Treme; and Game of Thrones - video review
Telly addict Andrew Collins focuses his critical eye on the maddest episode of Mad Men, now in its sixth season, on Sky Atlantic
Andrew Collins, Cameron Robertson and Richard Sprenger
28, May, 2013 @9:20 AM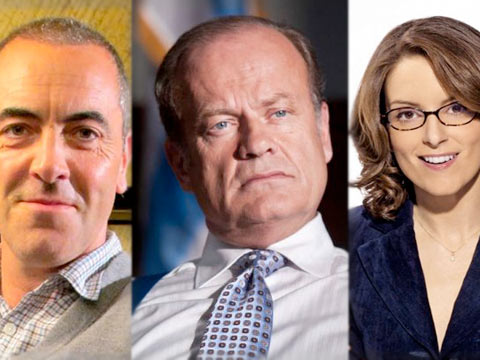 The week in TV: James Nesbitt's Ireland; Longmire; Boss; Treme; and 30 Rock - video review
Telly addict Andrew Collins reviews James Nesbitt's Ireland; Longmire; Boss; Treme; and 30 Rock
Andrew Collins and Andy Gallagher
26, Mar, 2013 @10:00 AM

Homeland resonates to jazz – but what other shows benefit from great music?
Tim Burrows: Carrie listens to Thelonius Monk, while Treme is also filled with jazz, proving a powerful soundtrack can enhance any TV plot
Tim Burrows
26, Apr, 2012 @2:31 PM

The best television of 2011: drama
Vicky Frost: British drama had an ambitious but somewhat uneven year – while the Scandanavians produced a surprise hit. But what were your favourites?
Vicky Frost
28, Dec, 2011 @11:00 AM

Hail, Hail, Rock'n'Roll
Laura Barton: The X Factor has sent me running back to Treme. The music it celebrates is music with texture, with splinters and whorls, black-toothed and split-lipped
Laura Barton
29, Sep, 2011 @9:15 PM

TV highlights 02/09/2011
Outnumbered | Wogan On Wodehouse | When Rock Goes Acoustic | Treme | Comedy Showcase: Chickens | Comedy Lab: Anna & Katy
Jonathan Wright, Julia Raeside, Martin Skegg, John Robinson, Gwilym Mumford and Ben Arnold
01, Sep, 2011 @8:59 PM