John Barrowman will not return to Dancing on Ice, ITV announces
Actor to leave show several months after he apologised over allegations of flashing on set of Doctor Who
Jamie Grierson
04, Oct, 2021 @10:35 AM
Big Finish: 'We gave Benedict Cumberbatch a long lunch hour so he could audition for Sherlock'
A band of cult TV fans are keeping their favourite shows alive in audio form – with the help of some serious A-list talent
Steve O'Brien
05, Aug, 2020 @12:05 PM
Doctor how? Why Torchwood's slow death was a sweet relief for fans
With half of the main team axed off, weird plots and a new US-centric tilt led to the show's demise
Ben Gazur
06, May, 2019 @12:00 PM
The month in comics: have DC made a Superwoman-sized mistake?
DC's Rebirth series gets controversial, John Barrowman resurrects Torchwood and grizzled gunslinger Kingsway West makes his debut
Graeme Virtue
31, Aug, 2016 @8:00 AM
John Barrowman to write Torchwood comic series
Actor who played Captain Jack Harkness in TV spin-off from Doctor Who will continue the story in comic form, in collaboration with his sister
Alison Flood
15, Apr, 2016 @10:26 AM
BBC3 hails online switch a success after Thirteen proves a hit
Drama about an abduction attracts similar viewing figures to channel's highest rated broadcast show, an episode of Doctor Who spin-off Torchwood
Jasper Jackson
07, Apr, 2016 @3:29 PM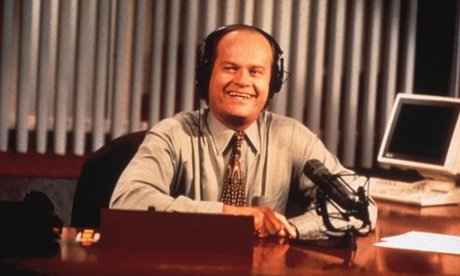 The best and worst TV spin-off series
A successful TV series often spawns a spin-off, but it doesn't always work…
Michael Hogan
08, Feb, 2015 @8:15 AM
Map of classic TV shows - in pictures
This street map for TV addicts includes more than 700 television shows
Sarah Gilbert
31, Oct, 2013 @3:48 PM
Cush Jumbo: 'I'm not interested in being in Heat magazine'
Cush Jumbo belongs to a new generation of actors more interested in classical theatre than Hollywood stardom. Her search is for challenging roles, not fame, she tells Elizabeth Day
Elizabeth Day
25, Nov, 2012 @12:04 AM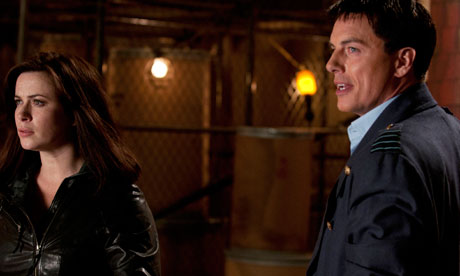 Torchwood: Miracle Day – episode 10
Dan Martin: The story with Gwen's Dad was resolved with actually quite a bit of class. So what did you think of the finale?
Dan Martin
10, Sep, 2011 @5:00 AM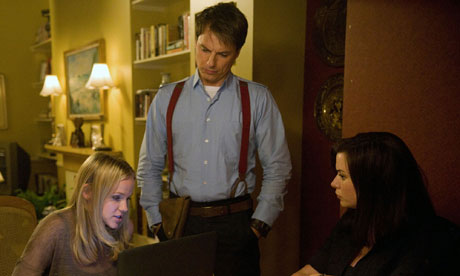 Torchwood: Miracle Day – episode nine
Dan Martin: The team is scattered throughout the world, from the US to Wales – how will they all be brought back together?
Dan Martin
03, Sep, 2011 @5:00 AM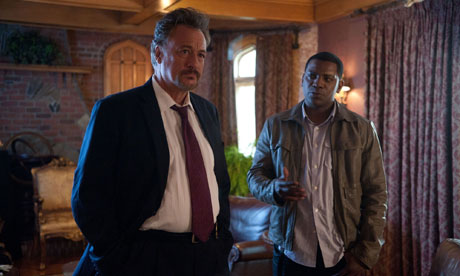 Torchwood: Miracle Day – episode eight
Dan Martin's series blog: Finally Torchwood comes up with some answers. They don't all make sense, but it feels as if the show has started to find its way
Dan Martin
27, Aug, 2011 @5:00 AM