I'm with cupid: which is the best TV dating show to find true love?
You're spoilt for choice when it comes to dating shows in 2021, but is there a formula to finding your perfect match on screen?
Hannah J Davies
17, May, 2021 @12:00 PM
Love is on the air: why we can't get enough of romantic reality shows
From First Dates to a glut of new Netflix releases, TV continues to woo us with a constant stream of couples dating, marrying – and even breaking up
Yomi Adegoke
02, Jul, 2020 @2:05 PM
Emily Eavis: a fighter against the great rock'n'roll festival swindle | Rebecca Nicholson
About time too that gender inequality at Glastonbury and Reading was addressed
Rebecca Nicholson
15, Feb, 2020 @3:45 PM
No more likey, no more lighty! Farewell to the brilliant Take Me Out
Like being out at a club at 2am, the silly, fun dating show has been hotting up Saturday night TV for over a decade. Its cancellation should be mourned

Stuart Heritage
11, Feb, 2020 @11:50 AM
Brash, naff and brainless: why Take Me Out is the only dating show we need
Paddy McGuinness's gameshow – which returns this weekend for its 11th run – remains a welcome relief from the real world
Stuart Heritage
25, Oct, 2019 @12:00 PM
Smut shaming: the grim future of 'educational' sex TV
With two new shows on the horizon, Sex Tape and Sex on the Couch, what TMI horrors might we expect next?
Issy Sampson
26, Mar, 2019 @9:00 AM
Dogs, hypnotism and full-frontal nudity: how dating shows got weird
In the era of Blind Date, finding 'the one' on TV was a simple proposition. Now, in the digital age, things have become more complicated...
Joel Golby
08, Sep, 2018 @9:00 AM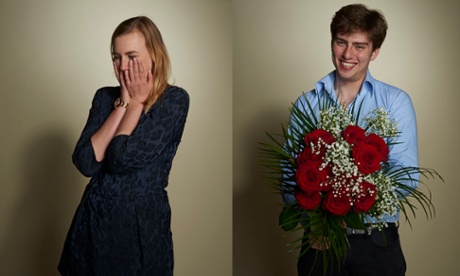 From Blind Date to First Dates: how TV matchmaking grew up
Whether it's the pulling sprees of Geordie Shore or the fly-on-the-wall intimacy of First Dates, today's matchmaking TV shows go further than ever into the nitty-gritty of dating. Follow us on a journey to the Isle of Fernando's – and beyond
Rebecca Nicholson
16, Sep, 2015 @7:00 AM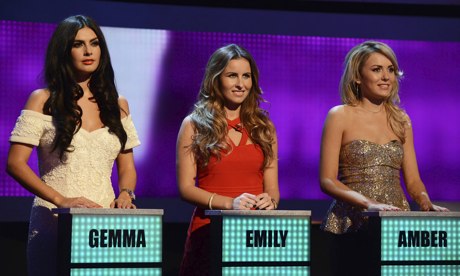 Take Me Out is still Saturday night TV at its best
Stuart Heritage: The sixth series of Take Me Out is a tonic for the most depressing time of the year – but the new twist is unnecessarily mean
Stuart Heritage
06, Jan, 2014 @11:41 AM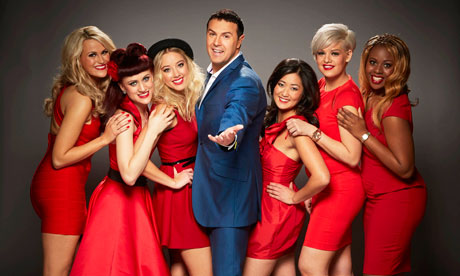 How Take Me Out became must-watch TV
Julia Raeside: It might be brash and in-your-face, but the clever format of ITV dating show Take Me Out makes it a worthy successor to Blind Date
Julia Raeside
08, Jan, 2013 @12:59 PM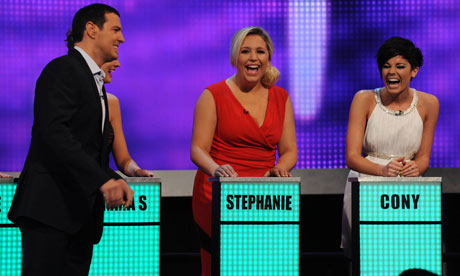 Take Me Out: Finding its heart at last?
Stuart Heritage: ITV's dating show has finally accepted it's the new Blind Date – but please, please will someone choose Gracie soon?
Stuart Heritage
16, Mar, 2012 @2:21 PM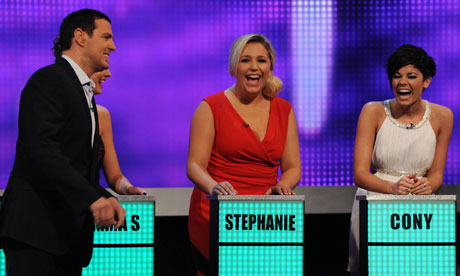 TV review: The Love Machine; Take Me Out; Come Date With Me
These wall-to-wall dating shows are so trashy and shallow – but I like them, writes Sam Wollaston
Sam Wollaston
12, Mar, 2012 @12:35 AM