Paul Abbott: 'I have written two scenes I can't bear to watch'
Shameless plundered his bleak childhood for comedy. Now, he's written a 'funny forensics' show, Wolfe, informed by his own bipolar diagnosis. The hit writer talks therapy, all-nighters and why his seven-year-old adores gore
Stuart Jeffries
23, Aug, 2021 @11:05 AM
Waiting for … the reunion of two theatre greats in Beckett triple bill
Director Trevor Nunn revives The Old Tune and casts Shameless star in a plum role
Vanessa Thorpe
07, Dec, 2019 @6:07 PM
The 100 best TV shows of the 21st century
Where's Mad Men? How did The Sopranos do? Does The Crown triumph? Can anyone remember Lost? And will Downton Abbey even figure? Find out here – and have your say
Kate Abbott, Hannah J Davies, Gwilym Mumford, Phil Harrison and Jack Seale
16, Sep, 2019 @5:00 AM
Brassic review – a tale of northern ne'er-do-wells with humour and heart to spare
This caper about a gang of friends creating their own entertainment on this and that side of the law brings to mind the best of Shameless
Lucy Mangan
22, Aug, 2019 @10:00 PM
Franks for the memories: how Shameless lost its lovable heart
Its early series were refreshingly honest depictions of life on the British breadline. Once its cast started to jump ship, it became a parade of working-class stereotypes and increasingly daft storylines
Daniel Dylan Wray
03, Dec, 2018 @1:00 PM
From Shameless to The Office: TV remakes that were as good as the originals
History is littered with failed rehashes of shows that tried to cross the Atlantic. But, just occasionally, lighting strikes twice
Graeme Virtue
19, Oct, 2018 @7:00 AM
Only Fools and Horses USA – and other failed TV remakes
Ricky Gervais managed it with The Office, but – from The IT Crowd to Luther – which other Brit TV exports weren't so lucky?
Jack Seale
04, Apr, 2017 @8:00 AM
Paul Abbott: 'Shameless became too hysterical. I was glad to see it off'
As No Offence returns to Channel 4, the award-winning scriptwriter talks about former hits, problems with pitching, and State of Play 2
Andrew Anthony
01, Jan, 2017 @6:59 AM
Maxine Peake: 'I care deeply what people think'
Her incredible range – from Myra Hindley to Hamlet – coupled with her heart-felt socialism and elfin looks have made Maxine Peake one of Britain's most interesting actors
Ed Cumming
17, Jan, 2016 @8:00 AM
Waving, not frowning, at complete strangers | Letters
Letters: Can I recommend, to impress southerners, the Scottish island of Islay – home of the 'Islay wave'?
Letters
31, Aug, 2015 @6:19 PM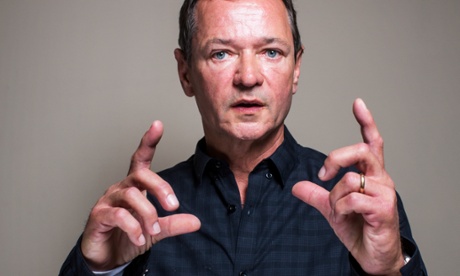 Paul Abbott: 'I don't think you need damage to be a good writer but you have more experience of extremities'
Paul Abbott's brilliant new series No Offence is a 'comedy for a crime-addicted audience'. He talks to Simon Hattenstone about writing Shameless, his family and his battle with bipolar disorder
Simon Hattenstone
15, Apr, 2015 @5:36 PM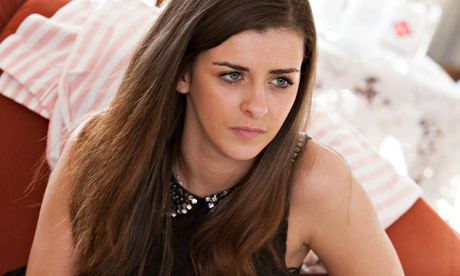 Shameless's Rebecca Ryan takes on Shelagh Delaney – twice
As she stars in her second revival of A Taste of Honey, Rebecca Ryan talks about the enduring appeal of Delaney's contradictory Jo – and how growing up on Manchester's Chatsworth estate as Debbie Gallagher made her 'embarrassment proof'
Alfred Hickling
09, Apr, 2014 @7:30 AM