From Scream Queens to Spaced's zombie battle: our favourite TV spine-chillers
Real-life mysteries, slasher movie satire and the original Shaun of the Dead ... Guardian writers pick the best terrifying – and occasionally hilarious – TV to watch this Halloween
Ellen E Jones, Rachel Aroesti, Rhi Storer, Stuart Heritage, Jack Seale, Graeme Virtue and Alex Mistlin
29, Oct, 2020 @12:00 PM
Young offenders: how cast turnover made us miss the original Misfits
The sci-fi comedy about supernatural delinquents lost its way when the original heroes moved on to bigger things
Ben Gazur
29, Jul, 2019 @12:00 PM
From Grange Hill to Press Gang: which are the best teen shows ever?
Teen shows have long held their own in the TV schedules, thanks to gritty issues such as bullying, drugs and sex mixed in with a heady dose of melodrama – unmissable
Julia Raeside, Stuart Jeffries, Dale Berning Sawa, Benjamin Lee, Michael Hann, Emine Saner, Lanre Bakare, Lorna Cooper, Lara Williams, Iman Amrani, Grace Shutti, Sam Wollaston, Hannah Verdier, Phil Harrison, Dan Martin, Mark Lawson, David Stubbs, Rachel Aroesti and Molly Pierce
15, May, 2018 @5:00 AM
Character assassinations: nine shock deaths from TV's biggest shows
Nashville recently floored its fanbase by killing off a key character. Here are more sudden exits that still cause viewers grief
Jack Seale
21, Mar, 2017 @9:00 AM
Why I love… actor Iwan Rheon
As sadistic Ramsay Bolton in Game Of Thrones, his eyes transmit an unholy glee as he commits a series of awful crimes
Bim Adewunmi
11, Jun, 2016 @5:00 AM
Dog whistles, dishwasher tablets and narcotic fur: behind the scenes of sci-fi drama The Aliens
It shares weighty themes of prejudice with District 9, but the same production team that brought you Misfits and Not Safe For Work is trying to find fun among the satire
Gabriel Tate
02, Mar, 2016 @9:00 AM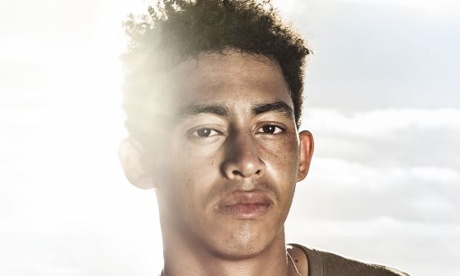 Glue: 'Midsomer Murders without the old people'
E4's latest flagship drama, a sexy whodunnit set in the rural home counties, is tipped to 'do a Skins' for its young cast
Gabriel Tate
12, Sep, 2014 @1:00 PM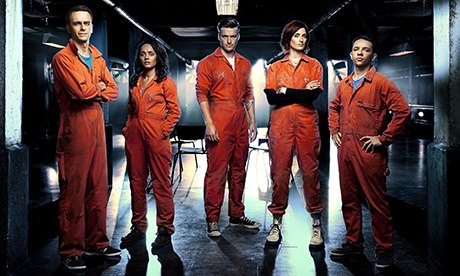 Ten reasons why we'll miss Misfits
David Renshaw: E4's Asbo-wielding superheroes are finally hanging up their orange boiler suits. Here's why they remained worth watching right to the end
David Renshaw
09, Dec, 2013 @12:53 PM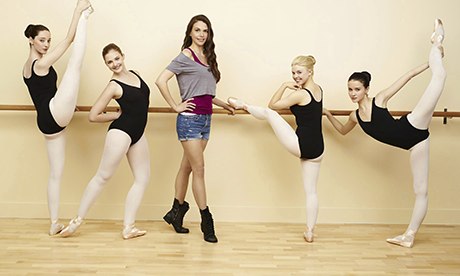 Catch-up TV guide: from Blues America to Misfits
Blues America | Bunheads | Charlie Brooker's How Videogames Changed The World | Yonderland | Misfits
Gwilym Mumford
07, Dec, 2013 @6:00 AM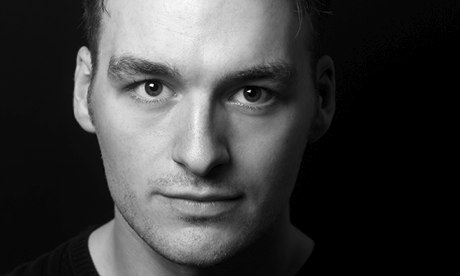 On my radar: Matt Stokoe's cultural highlights
The actor tells Leah Harper about the brilliant Joe Pug, Nicolas Winding Refn, a tale of true courage and the magic of Punchdrunk
Leah Harper
10, Nov, 2013 @12:04 AM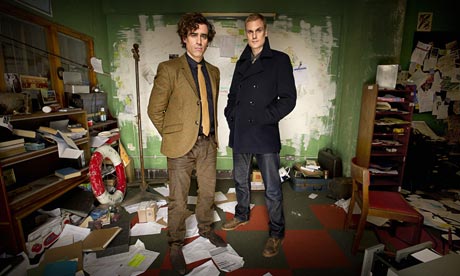 Misfits creator Howard Overman: Dirk Gently is another 'comic take on genre'
There's a fourth series of Misfits coming, and a US pilot created with Josh Schwartz. But first comes an adaptation of Douglas Adams's 'holistic detective' tales
Richard Vine
03, Mar, 2012 @12:03 AM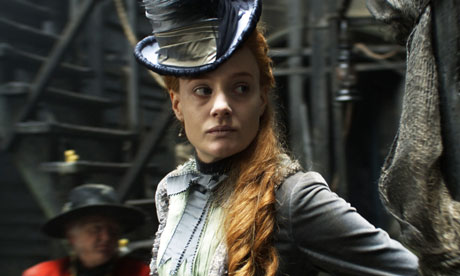 The best television of 2011: drama
Vicky Frost: British drama had an ambitious but somewhat uneven year – while the Scandanavians produced a surprise hit. But what were your favourites?
Vicky Frost
28, Dec, 2011 @11:00 AM