John Benfield obituary
Actor whose many hard man roles included being a firm but fair boss to Helen Mirren in Prime Suspect
Anthony Hayward
21, Jul, 2020 @4:47 PM
Barrie Keeffe obituary
Playwright and screenwriter best known for the 1980 film classic The Long Good Friday
Michael Coveney
11, Dec, 2019 @3:10 PM
Screen queens: the funny, fearless women who revolutionised TV
Phoebe Waller-Bridge exploded into our living rooms with Fleabag, her vicious comedy about an angry, awkward woman. As it returns, Guardian writers pick their TV heroines
Widows review – Steve McQueen delivers an outstanding heist thriller
A dream cast, led by Viola Davis on Oscar-worthy form, have a field day in McQueen's inspired reworking of Lynda La Plante's 80s TV drama
Mark Kermode, Observer film critic
04, Nov, 2018 @8:00 AM
Widows: the big-haired 80s caper that inspired Steve McQueen
As a Hollywood remake opens in cinemas, the women at the centre of Lynda La Plante's groundbreaking series salute its shoulder pads and sharp dialogue
Sarah Hughes
02, Nov, 2018 @9:00 AM
Widows review – Steve McQueen dazzles with masterful thriller
The 12 Years a Slave Oscar-winner turns an 80s Lynda La Plante miniseries into a muscular, ferociously entertaining crowd-pleaser packed with superb performances
Benjamin Lee
09, Sep, 2018 @6:27 PM
Marilyn Johnson obituary
Casting director with an eye for new talent who worked on Cracker, The Sweeney and A Touch of Frost
Anthony Hayward
22, Aug, 2018 @4:55 PM
Lynda La Plante: 'Did you write Prime Suspect? asked my mother – three series in'
The screenwriter and novelist talks about growing up on Merseyside with a sports-mad father, mother and grandmother, and adopting her son Lorcan at 57
Interview by Camilla Palmer
01, Sep, 2017 @11:59 AM
Prime Suspect goes back to the beginning with a new Jane Tennison
Stepping into Helen Mirren's shoes was the hardest part, says actress
Sarah Hughes
26, Feb, 2017 @12:05 AM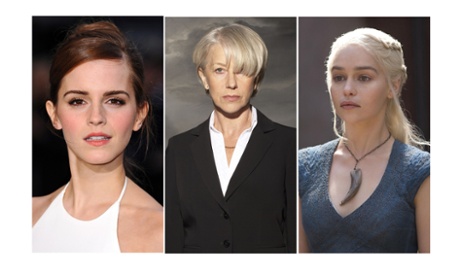 Prime suspects: would you cast Emilia Clarke or Emma Watson as DI Tennison?
ITV has announced plans for Tennison, a Prime Suspect prequel from writer Lynda La Plante that will follow the young Jane Tennison in Hackney in the 1970s. But who should be the star?
Rebecca Nicholson
18, Jun, 2015 @12:56 PM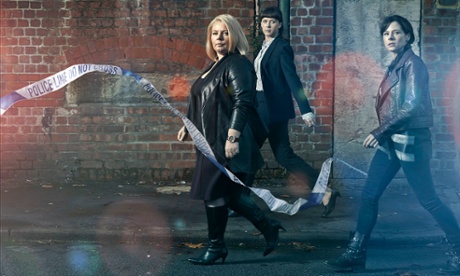 Recall the cops: six of TV's best British women police officers
With Paul Abbott's arresting new drama No Offence starting tonight, what better time to remember the cops who walked the TV beat before Joanna Scanlan and Alexandra Roach?
Sarah Hughes
05, May, 2015 @2:01 PM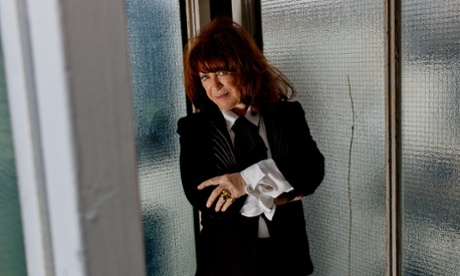 Mass redistribution of words: World Book Night prepares for UK-wide book giveaway
Over 7,000 people have volunteered to donate one of a shortlist of 20 books to the 35% of the population who are not regular readers
Alison Flood
23, Apr, 2015 @2:44 PM