Murray Bartlett: 'Filming The White Lotus in lockdown felt like a TV summer camp'
The Australian actor on creating his character Armond, the magic of Tales of the City and that meme-inspiring suitcase scene
Michael Hogan
05, Dec, 2021 @7:00 PM
The 100 best TV shows of the 21st century
Where's Mad Men? How did The Sopranos do? Does The Crown triumph? Can anyone remember Lost? And will Downton Abbey even figure? Find out here – and have your say
Kate Abbott, Hannah J Davies, Gwilym Mumford, Phil Harrison and Jack Seale
16, Sep, 2019 @5:00 AM
Lean on Pete director Andrew Haigh: 'I'm quite scared of horses, actually'
Britain's leading young director made his name laying bare the internal workings of romantic relationships. So what drew him to an intimate story about a boy and an old nag set in the wilds of Oregon?
Ellen E Jones
03, May, 2018 @3:58 PM
Did Ellen's coming out episode really change TV for LGBT characters?
It's 20 years on from the landmark network TV moment that saw Ellen DeGeneres tell 42 million viewers that she's gay, but progress remains slow
Rebecca Nicholson
28, Apr, 2017 @12:00 PM
Independence Day: Resurgence; Looking: The Complete Series and the Movie; Chevalier; The Wait and more – review
Roland Emmerich's second stab at an alien invasion has even more action than the original, while Juliette Binoche proves she's cinema's greatest mourner
Guy Lodge
13, Nov, 2016 @7:00 AM
Looking the Movie: a fitting sendoff for HBO's slowburning show
The show about a group of gay friends in San Francisco is at its best when it gets to the heart of unexplored issues on TV – usually over Chinese takeout
Brian Moylan
20, Jul, 2016 @3:54 PM
Andrew Haigh on Looking: 'Melancholy exists in most people's lives'
The bittersweet HBO drama about gay friends in San Francisco may air its final episode this weekend – but its British director, who also made 45 Years, will continue his investigations into the ambiguities of human relationships
David Shariatmadari
19, Jul, 2016 @2:29 PM
Looking: trailer for the HBO movie is a bittersweet delight
Feature-length special looks to tie up loose ends from the show centered on a group of gay friends, while serving as a reminder for how strong the series was
Nigel M Smith
20, Jun, 2016 @10:53 PM
Gay men deserve three-dimensional role models, not TV's stereotypes | Andrew McMillan
US shows such as Looking offer a more diverse portrayal of gay life, but we have a long way to go before LGBT characters stop being defined by their sexuality
Andrew McMillan
10, Feb, 2016 @12:09 PM
No more Mr Nice Gay: how TV representation changed from Will & Grace to Empire
Portraying gay men as witty and well-dressed makes them feel inadequate in real life, claims a new study. Really? There's more to modern gay characters than the sexless sidekick


Joe Stone
09, Feb, 2016 @7:05 PM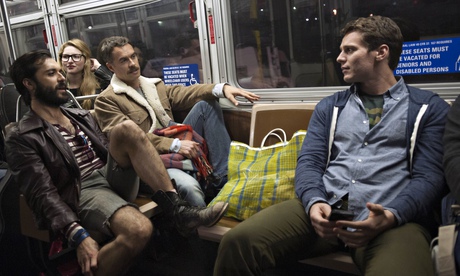 Looking box set review – a modern drama that's more than a gay Girls
Patrick, Augustin and Dom belong to a generation with new freedoms – and it's shown to be both thrilling and terrifying in this smart, richly impressive series
David Renshaw
28, May, 2015 @3:00 PM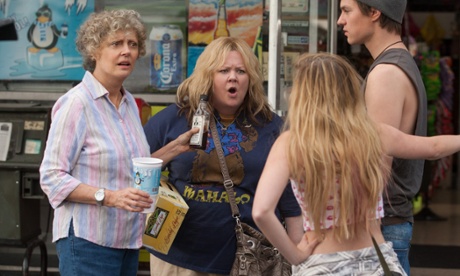 Gay audiences are still short-changed by Hollywood, Glaad survey suggests
Last year saw a marginal improvement in film but shows such as Looking and Orange is the New Black have led the way on the small screen
Benjamin Lee
16, Apr, 2015 @1:02 PM