Mads Mikkelsen confirmed as Johnny Depp's replacement in Fantastic Beasts 3
Danish Bond star Mikkelsen to take over the role of dark wizard Gellert Grindelwald in the third Harry Potter prequel
Staff and agencies
26, Nov, 2020 @10:32 AM
Mads Mikkelsen: 'One word wrong and you're a dead person'
The star of Hannibal, The Hunt and new film Arctic doubts frank conversation is possible in the wake of #MeToo. But is he really also sceptical about climate change?
Gwilym Mumford
25, Apr, 2019 @3:04 PM
From Brooklyn Nine-Nine to Lucifer: TV shows have become unkillable
Where once cancellation meant the end for a TV series, now streaming services are ensuring a second life for all shows great or small. But some things should be left to rest in peace
Stuart Heritage
20, Jun, 2018 @5:00 AM
When good TV goes bad: when Hannibal started to chew the scenery
Bryan Fuller's adaptation of Thomas Harris's novels was gruesome, smart, sexy, terrifying and brilliant. Until Eddie Izzard turned the silliness up to 11
Pete Cashmore
11, Jun, 2018 @11:59 AM
'When is it not too soon?' Should mass shooting TV episodes be pulled?
After Wednesday's shootings, NBC postponed a Carmichael Show episode that dealt with gun violence. But are TV networks doing America a disservice?
Jake Nevins
16, Jun, 2017 @5:34 PM
This week's best TV: Hannibal, The Night Of and Mr Robot
HBO premieres a tense miniseries, season three of the show about Hannibal Lecter is on Amazon and Matt Damon and Ben Affleck's reality show debuts
Brian Moylan
05, Jul, 2016 @2:42 PM
The best TV shows of 2015
The Guardian's pick of 2015's best programmes, as voted for by its writers and reviewers, counting down to the best television event of the year. The top 10 will be revealed each weekday from 8 December
Chris Fenn
03, Dec, 2015 @1:40 PM
Scene and heard: directors of photography spill the beans on TV's biggest shows
In the 'golden age' of television, directors of photography are charged with making shows look better than ever. We talked to five of the best
Interviews by Eric Thurm
06, Nov, 2015 @9:00 AM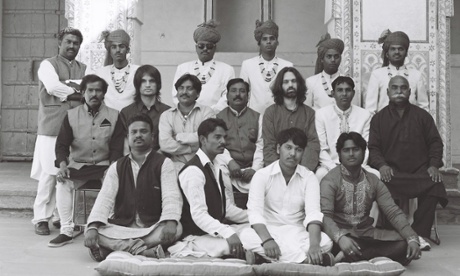 Junun; Jurassic World; Mad Men; Hannibal; Revenge; Cop Car; The Connection – review
A musical doodle from Paul Thomas Anderson, while dinosaurs are on the rampage in more ways than one
Guy Lodge
18, Oct, 2015 @7:00 AM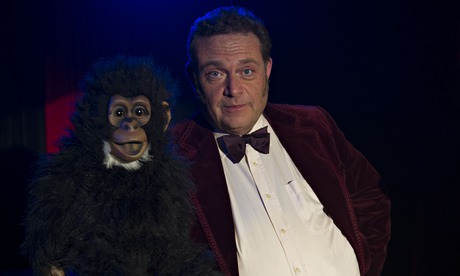 John Thomson's favourite TV: 'I want Bungle to die!'
The Fast Show and Cold Feet star on his love of Hannibal and magic and his childhood hatred of a certain speaking bear
Gwilym Mumford
12, Oct, 2015 @11:00 AM
Hannibal recap: season three finale – The Wrath of the Lamb
This was a satisfying – and satisfyingly gory – series finale that gave a Gothic drama the perfect send off
Brian Moylan
30, Aug, 2015 @3:00 AM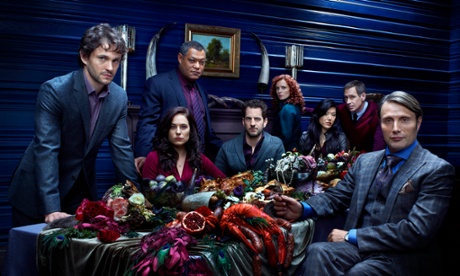 Hannibal: farewell to the best bloody show on TV
After three gripping and gory seasons, Bryan Fuller's singular series has come to an end. In the lead up to the final ever episode, we take a look at the elements that made it such a beautiful, disgusting and messed-up show
Sian Cain
27, Aug, 2015 @7:01 PM