Fifteen years of TV dinners: why Come Dine With Me has endured
The combination of cookery and snooping has revealed Brits at their best and worst: generous and gracious – or sneering and judgmental
Kieran Yates
27, May, 2020 @9:00 AM
TV tonight: Miriam Margolyes goes on the road on her Big Fat Adventure
The typically frank actor confronts attitudes to her body and the growing body positivity movement. Plus: investigating disability discrimination. Here's what to watch this evening
Ammar Kalia, Graeme Virtue, Hannah Verdier and Paul Howlett
09, Mar, 2020 @6:19 AM
How Coach Trip picked up teens and ran out of gas
Once a classic piece of class and age tourism, the show moved to E4 and was suddenly filled with adventure sports challenges and drum'n'bass

Gavin Haynes
05, Nov, 2018 @1:00 PM
Come Dine With Me: Champion Of Champions – easy on the Zinfandel
Narrator Dave Lamb comes out of the voiceover booth to judge a show that's less about getting guests drunk and more about, you know, cooking
Filipa Jodelka
01, Feb, 2016 @12:00 PM
Dermot's right about The X Factor – and it's not the only show that should take a break
Dermot O'Leary has suggested that The X Factor could be improved by taking a year off. What other programmes could do with a hiatus?
Stuart Heritage
12, Jan, 2016 @12:09 PM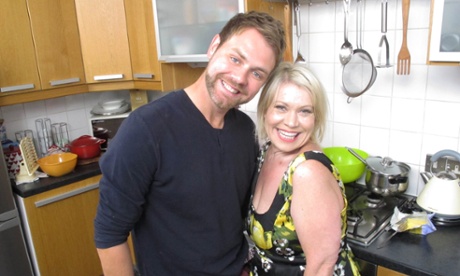 Who's Doing the Dishes? is the best daytime TV in years
Graeme Virtue: It's a cut-and-shut of Come Dine With Me and Through the Keyhole, but host Brian McFadden makes this 4pm gem surprisingly magical
Graeme Virtue
10, Sep, 2014 @8:35 AM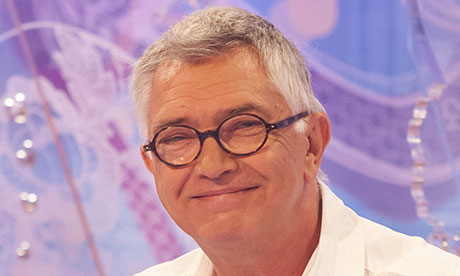 Martin Shaw's favourite TV
Professional, Judge, Inspector: the versatile actor on his TV favourites
Gwilym Mumford
02, Sep, 2013 @11:00 AM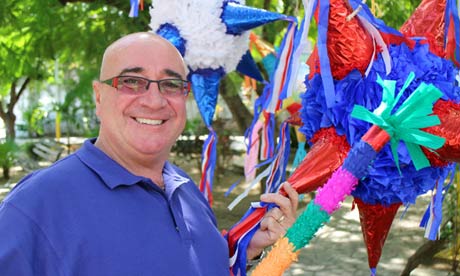 Is Brendan's Magical Mystery Tour the new Come Dine with Me?
Stuart Heritage: The jolly host of Coach Trip has been upgraded to a new series – and it could be a must-see teatime TV contender
Stuart Heritage
26, Jun, 2013 @2:39 PM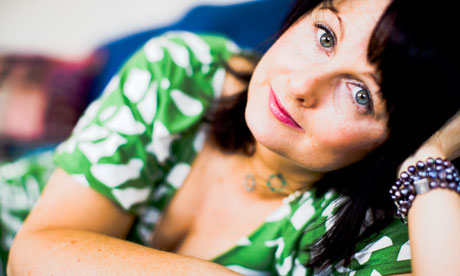 Marian Keyes: 'I thought I'd never be able to write again'
The Irish novelist talks to Elizabeth Day about her crippling depression, the power of Come Dine with Me, and why she can't wait to be 50
Interview by Elizabeth Day
21, Apr, 2013 @8:00 AM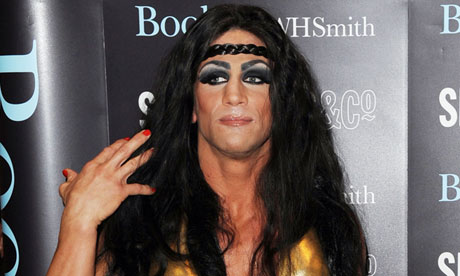 Alex Reid's 'sex dungeon' shows him to be a fearless man
Alexis Petridis: The Reidinator seemed to have a bad week, but your correspondent has to admit to a growing admiration for the cage-fighting reality star
Alexis Petridis
01, Nov, 2012 @5:37 PM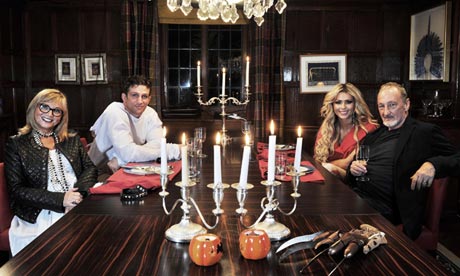 TV review: Come Dine With Me Halloween Special; Frankenstein: A Modern Myth
This themed edition of the reality cooking programme showed us the true horror of celebrity life, writes Tim Dowling
Tim Dowling
31, Oct, 2012 @11:55 PM
Come Dine With Me: is it time to change the recipe?
Gareth McLean: We have gorged too much on Channel 4's once-brilliant dinner party show – but the broadcaster continues to serve it up in huge portions
Gareth McLean
18, Oct, 2012 @12:23 PM