Brass Eye's outtakes show the brutal TV comedy was the tip of an iceberg
With rare footage and personal insights, the documentary Oxide Ghosts is a must-see for fans of Chris Morris's satire, which is 25 years old
Brian Logan
22, Mar, 2022 @11:00 AM
'This isn't a paranoid future nightmare': the explosive return of Chris Morris
The satirist's new film was inspired by the FBI's attempts to manufacture terrorists. He talks about the problem with white liberals – and his duty to provoke
Catherine Shoard
27, Sep, 2019 @5:00 AM
The 100 best TV shows of the 21st century
Where's Mad Men? How did The Sopranos do? Does The Crown triumph? Can anyone remember Lost? And will Downton Abbey even figure? Find out here – and have your say
Kate Abbott, Hannah J Davies, Gwilym Mumford, Phil Harrison and Jack Seale
16, Sep, 2019 @5:00 AM
Twenty years on … how comedy genius Chris Morris invented 'fake news'
Out-takes from Brass Eye have been made into a film to mark its birthday – but fans of the cult show can only view it at rare live cinema screenings
Vanessa Thorpe
21, Oct, 2017 @11:05 PM
Brass Eye at 20: still Chris Morris at his hysterical, gobsmacking best
From Cake to Paedogeddon, Chris Morris's epochal satire always said the unsayable. No other comedy has touched it – or even come close
Phil Harrison
30, Jan, 2017 @11:24 AM
Simon Munnery: 'I laughed so hard I fell off the toilet'
From Brass Eye to his homemade lightbulb suit, the comedian reveals the things that make him chuckle
Rachel Aroesti
22, Jul, 2016 @11:00 AM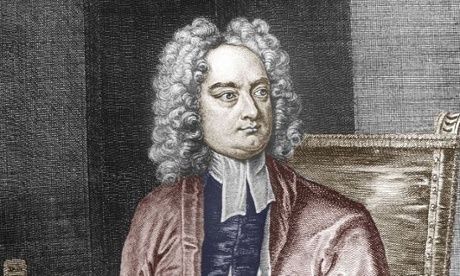 Readers recommend: misanthropic songs | Peter Kimpton
Hatred of humankind? You've got to love it. Dark humour, sharp lyrics and moving music will be among your song suggestions, says Peter Kimpton

Peter Kimpton
04, Sep, 2014 @9:00 PM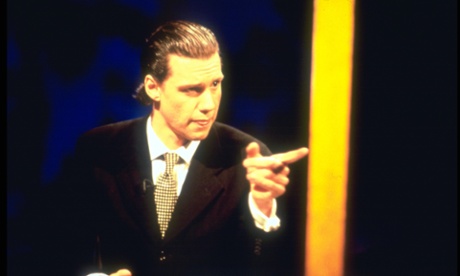 The 10 most politically controversial TV shows of all time
As North Korea calls the upcoming Channel 4 drama Opposite Number 'a slanderous farce', Gabriel Tate looks at the most scandalous television in history
Gabriel Tate
03, Sep, 2014 @1:30 PM

Chris Morris's Blue Jam back after 17 years
Radio 4 Extra to broadcast series one of programme which courted controversy with sketches, monologues and stings. By John Plunkett
John Plunkett
25, Feb, 2014 @3:09 PM
Brass Eye 'unlikely to return', says Morris
Reclusive satirist Chris Morris has admitted in a rare interview that the controversial Brass Eye special on paedophilia could prove to be the show's last episode. By Owen Gibson.
Owen Gibson
21, Feb, 2003 @2:33 PM

Chris Morris: the movie
The last time he was in the news, it was for the 'paedophile special' of his TV series Brass Eye. Now he's made a film - just 15 minutes long - which is tipped to win a Bafta on Sunday. In a rare interview, Britain's greatest contemporary satirist talks to Xan Brooks about making the film, celebrities and why he won't be tackling the war on terror.
Xan Brooks
21, Feb, 2003 @10:40 AM
Brass Eye paedophilia satire up for TV award
The Brass Eye satire about the media portrayal of paedophiles, which provoked outrage when it was broadcast last year, has been nominated for a television award. By Matt Wells.
Matt Wells, media correspondent
19, Mar, 2002 @7:39 AM