Aidan Turner: 'You take a top off, and then it's madness'
That topless scene in Poldark turned him into a national heart-throb, but Aidan Turner doesn't know what all the fuss is about. He talks about lies, laziness, and why his hair has its own Twitter account
Sophie Heawood
20, Aug, 2016 @7:00 AM
Credits roll on-air for the final time as BBC3 becomes online only
Channel aimed at younger audience, which launched 13 years ago, sees budget cut from £85m to £30m as it stops broadcasting on television
Hannah Ellis-Petersen
16, Feb, 2016 @7:00 AM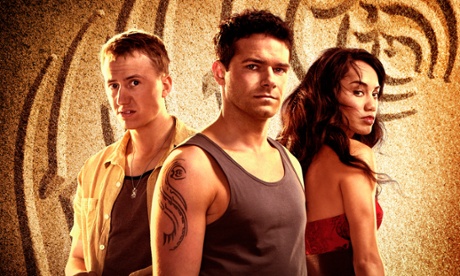 BBC3's Tatau: a drama as twisted as the fortunes of its channel
With its compellingly weird plot, Tatau is set to be another cult hit for BBC3 – but will the corporation continue to back quality drama from the channel?
Dan Martin
13, Apr, 2015 @3:58 PM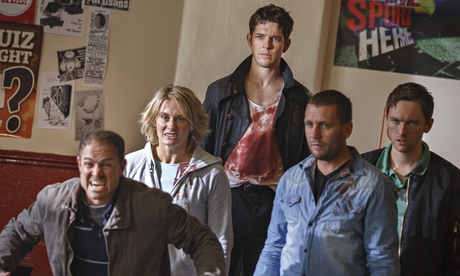 BBC3 commissions superhuman drama from the makers of Being Human
Tatou is the first drama in the pipeline since plans were announced to move the channel online. By Mark Sweney
Mark Sweney
03, Jul, 2014 @12:00 PM
Russell Tovey: the unlikely lad
How did one of Britain's few out actors come to specialise in playing the archetypal bloke? Being Human and Him & Her star Russell Tovey reveals all to Simon Hattenstone
Simon Hattenstone
24, Aug, 2013 @8:00 AM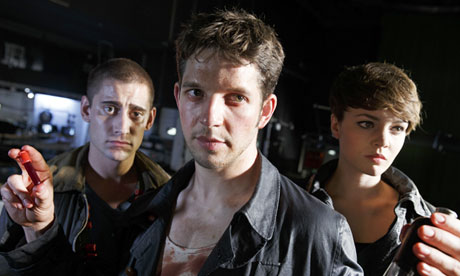 Being Human: was the BBC right to kill it off?
Dan Martin: The supernatural flatshare drama comes to an end on Sunday. But the cast was excellent, the storylines strong and the ratings respectable. So why is BBC3 dropping it?
Dan Martin
08, Mar, 2013 @1:02 PM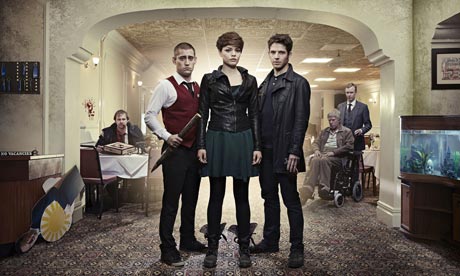 Being Human axed by BBC
Supernatural drama that featured stars including Russell Tovey, Aidan Turner and Mark Gatiss will not return after season five. By John Plunkett
John Plunkett
07, Feb, 2013 @10:47 AM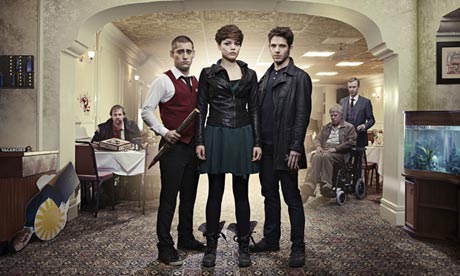 Being Human series five - what do you make of it?
Dan Martin: This is the first series of the supernatural comedy to feature none of the original cast, but the presence of Satan in a cardigan has certainly raised the danger levels
Dan Martin
04, Feb, 2013 @11:47 AM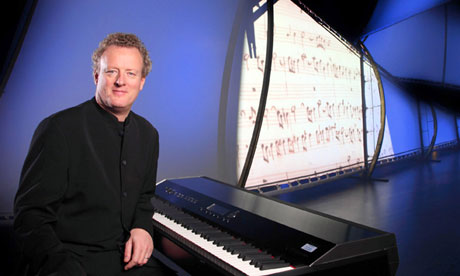 Howard Goodall's Story of Music; Being Human; Borgen – TV review
Apart from trying to be too cool, Howard Goodall pitches it just right – baroque on, dude, writes Sam Wollaston
Sam Wollaston
04, Feb, 2013 @7:00 AM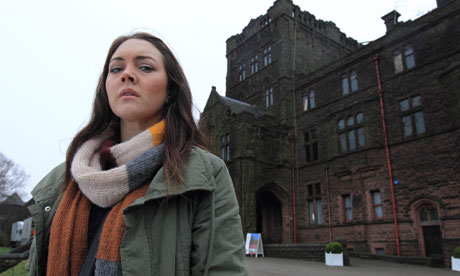 How British television has embraced the supernatural – on a budget
Gareth McLean: The Americans do it big and expensive, while the success of British scary telly lies in the characters, the music and the terror
Gareth McLean
30, May, 2012 @1:06 PM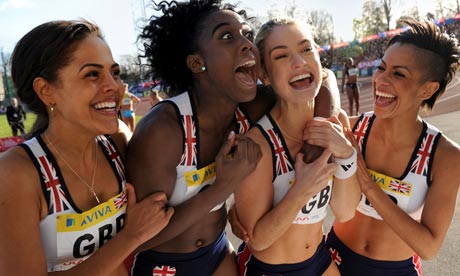 Fast Girls: how the Olympics dream inspired 'the new Chariots of Fire'
Fast Girls, a film about a British women's sprint relay team, might just repeat the success of the 1981 Oscar winner
Vanessa Thorpe
26, May, 2012 @11:06 PM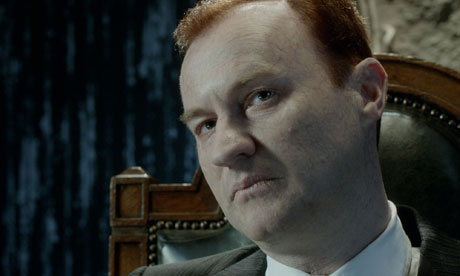 Being Human: Enter Mark Gatiss as the blood-freezingly scary Mr Snow
Dan Martin: The Sherlock co-creator joins BBC3's horror fest as the vampiric leader of the Old Ones – and says he has been amazed by all the eleborate theories about Sherlock's death
Dan Martin
15, Mar, 2012 @2:48 PM