SPOILER ALERT: This blog is for people watching Homeland series four. Don't read on if you haven't seen season four, episode 10.
Action-packed thriller or thoughtful, slow-burning drama? Homeland managed to be both, expertly, this week. So expertly, in fact, that I'm willing to ignore the daft plot machinations from last week that enabled this week's drama. This show has a jittery energy to it quite unlike anything else on TV at the moment. Let's just enjoy the ride, if enjoy is the right word.
Homeland is happy to do whopping set pieces when it needs to, but what sets it apart from those other shows that love a good gunfight is that it recognises that there's usually a fair bit of mopping up to do afterwards. The embassy siege/street shootout double-header was brilliantly tense TV, but its aftermath – body bags neatly lined up in the embassy atrium – was what really lingered. No one came out of 13 Hours in Islamabad fully intact: not Saul, shellshocked and guilt-ridden; not Carrie, newly doubtful over the CIA's mission in Pakistan; and certainly not Quinn, driven into a risky pursuit of Haqqani by indignation and rage.
In fact even those first action-packed 25 minutes had a lurching sense of doom about them. Sure, those viewers waiting all season waiting for Quinn to stop moping about and actually do something finally got their reward, but this wasn't some satisfying Rambo-esque rampage. Instead we got pure chaos, exemplified by Carrie shooting wildly at a sniper in a tower block that she had no chance of hitting.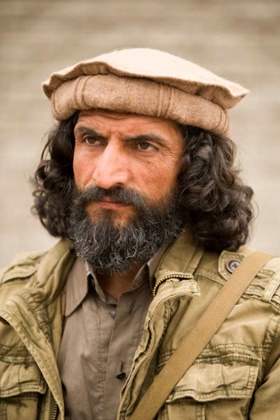 The real horrors were happening at the embassy as Haqqani (now cast unambiguously as a villain rather than the morally complex antagonist of recent episodes), was lining up and executing staff in an attempt to force Lockhart, Ambassador Boyd and the dossier of assets out of the locked panic room. It worked: Lockhart blanched at the sight of his people being savagely dispatched and handed over the file. It was a shocking moment of greenness: Lockhart, unlike Boyd, was unable to ignore the human cost and consider the larger picture, a surprisingly myopic flaw for the person in charge of the CIA.
Lockhart's actions weren't enough to save Fara – Haqqani slit her throat the second he received the folder. I never got the sense that Homeland quite knew what to do with Fara, and certainly, she was the most expendable of the Homeland regulars involved in the attack. Yet the moment still felt shockingly abrupt. Gone too is John "I'm a spy, I know shit" Redmond, killed by a stray shard of glass from last week's explosion. Redmond was an intriguing character: discrete, composed but also vaguely haunted. He'll be missed.
Certifiably not dead though is Dennis, despite making a big song and dance to Martha about how he was going to kill himself with his own belt. I was somewhat puzzled by this storyline. The implication, judging by Martha's disgusted look as Dennis left the embassy under armed guard, seemed to be that he was a coward for not killing himself, despite Martha earlier chastising him for not having the guts to face a trial. That said, by not being dead, he will bring his family a lot more pain, which was the reason for going through with the thing in the first place.

Amidst all the mayhem, Haqqani was able to escape, though not without receiving an injury in the shootout. Quinn is on his trail, having kidnapped Ghazi, but he's significantly outgunned: the embassy has packed up and left Pakistan, and only Carrie – now thoroughly disenchanted by the American mission in the region – is staying behind to help, or more likely to stop him. It's all set up very nicely for the climactic final pair of episodes.
Notes and observations
Quote of the week
"Ten minutes, then you can make the call." Tasneem to Khan, in reference to bringing in the military to assist Carrie and Saul. She's a terrifyingly cool customer. Such a tiny gesture, done so nonchalantly, but the implications are huge.