Xfm is rebranding with a new name — Radio X — and new DJs.
Confirmed in the new lineup so far are experienced voices such as Chris Moyles (who will launch the new station on 21 September), Johnny Vaughan and sometime Kaiser Chief Ricky Wilson. Alongside Moyles, Vaughan and Wilson (and adding to the sense that there will soon be some corner of a digital radio dial that is forever 2004) Radio X has also recruited Family Fortunes host Vernon Kay, who on his former Radio 1 show established himself as the most inept radio broadcaster the UK has ever produced.
This all-male lineup might not bring in the most diverse audience but Radio X won't care because, according to its own promotional literature, Radio X is a radio station for men. In the station's own words, it will be "the first truly male-focused, fully national music and entertainment brand for 25-44 year olds".
This is the radio equivalent of a chocolate bar, whose pieces must surely be too chunky for the delicate hands and tiny mouth of a lady, or possibly a ridged, beef-flavoured crisp that would be impossible for a woman to consume given that she'd be holding a dainty parasol in one hand while pushing a pram with the other.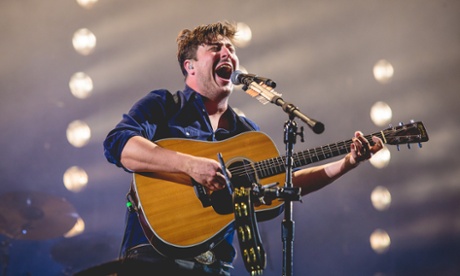 Radio X says it will play "fresh rock and guitar-based music". It's hard to know who should be most offended: the women told this station is not for them, or the men presumed to enjoy a stodgy musical diet of Mumford & Sons, Catfish & the Bottlemen and Foo Fighters.
"The UK has never had a radio station like Radio X before," trumpeted Radio X's press release, neatly sidestepping this existence of Absolute Radio. Absolute, of course, has a number of spinoff stations such as Absolute 80s, Absolute 90s, Absolute Classic Rock. By explicitly stating that it's a radio station for men, Xfm's rebrand as Radio X rather invites another new moniker: Absolute Bollocks.
In business terms, it makes sense. Xfm is owned by Global, whose portfolio currently contains nine different radio brands including Capital, Heart, Classic FM and a curious new project called Popbuzz, which seems to be styling itself as a music-led Buzzfeed with a radio station on top. Of those nine brands only two have a male-leaning audience.
There's LBC, the station of choice for taxi drivers and landlords, and there's Xfm. Bearing in mind that a commercial station's customers are its advertisers rather than its listeners, Global needs to offer its customers the ears of more men. So you can see why it makes sense to Global that Xfm, which already has a largely male audience having been tacitly aimed at men for years, could be the solution.
But it still jars to see Xfm declare itself a men's radio station, and to hear Johnny Vaughan declare that "Great Britain needs great banter". The station's logic will be that a certain type of man tends to like a certain type of music, which may well be true, but the message it sends out is that guitar music is for men. This would be certainly be news to anyone who's been in the audience of a major festival or rock show in the last decade.
I worked at Melody Maker in the late 1990s when the Capital group bought Xfm. Melody Maker saw this as an afront to alternative music which, at the time, meant acts like Stereophonics and Catatonia. It was a matter of such seriousness that one staff writer was dispatched to Capital HQ in full foxhunting regalia. If Dr Fox's paymasters were now in charge of Xfm, who would champion alternative music?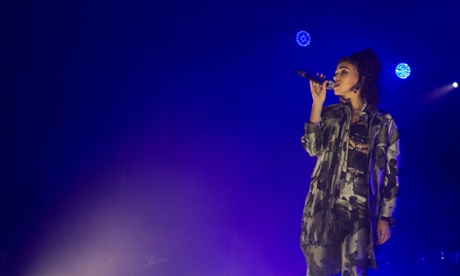 In the intervening years, as Xfm has stomped ahead with a music policy that hinges on music that sounds like Kings of Leon, it's become less easy to conflate guitar music and alternative music. On a global level, alternative music has shaken itself free of guitars. Sonically it's now nuanced, experimental and esoteric, a shift from which BBC 6 Music, with its continually rising listening figures, has clearly benefitted. As music discovery has moved online, alternative sites like Pitchfork have shown that alternative music means FKA Twigs, Jamie xx and Kanye West as much as it means listening to the Fratellis twice a day.
Back in London — Xfm's traditional stomping ground — the home of alternative music has shifted from Camden and moved east. Xfm missed this shift: to hurl culinary metaphors around with all the subtlety and finesse of a Vernon Kay radio link, Xfm's bread and butter is still meat and two veg.
As a dated brand with declining figures, Xfm was long overdue a top-to-bottom rethink. Radio X is still a few weeks off launch and we're yet to establish the full extent of its on-air ladbantz. But while it might make good commercial sense, the station's blokes-only policy is already a guaranteed turnoff for many.
Still, look on the bright side. There's always 6 Music, a station that would never dream of explicitly marketing itself at male 25-44-year-olds … But whose audience is mostly male and mostly 25 to 44-years old.